New system driving force between more uniform stand in Delta corn
New system driving force between more uniform stand in Delta corn
"We've always had ground contact issues, which can give different planting rates or skips," says John McKee. "I've flown over our fields in an airplane, and you see all these skips and wonder what are we going to do to avoid this."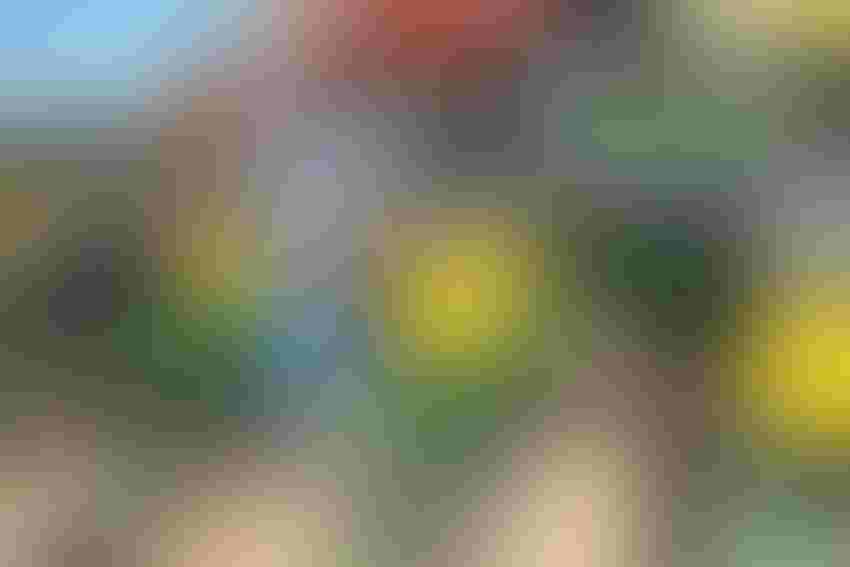 <p>Bryan Davis, farm manager for McKee Farms, says the SureDrive planter system has helped give the farm some of its best corn stands in years.</p>
John and Meg McKee say they — like most Delta farmers — weren't planning to spend a lot of money on new equipment in 2016.
But the McKees, brother and sister who farm together in Friars Point in Coahoma County, Miss., decided to make an exception after they learned that a new planting system offered advantages they couldn't pass up.
"First of all, our company policy for this year is 'We ain't buying nothing,'" said John McKee, who was interviewed at the farm's office in "The Minie Ball House" in Friars Point. (The house is named for one of the bullets that hit it during shelling by Union gunboats in the Civil War.)
"So to spend the kind of money we spent on a planter was, on the surface, foolish," he said. "But I thought after looking at it and buying the sales pitch it could be a 1-to-1 payoff. We felt we could get our money back quickly. It was something of a stretch because this is brand-new technology, and it had to work for us to get our money back and get our crop planted."
John and Meg McKee were still in the middle of planting season during what has been another wet spring when they were interviewed at the end of April. But they liked what they've seen with the SureDrive system.
Electric vs. ground contact 
"Thus far, it's been unbelievable," said John McKee, who had planted 1,000 acres of corn with the new Next Generation SeedCommand with SureDrive system introduced by Ames, Iowa-based Ag Leader Technology last winter.
"There are a lot of units going out now, and many of the more progressive farmers are jumping on them. What's different about this particular unit is that it not only has hydraulic downforce, which has been common for a number of years, but it also has electric drives on each planter unit."
Most conventional planters have a ground drive wheel that moves the chains and sprockets that help the planter dispense seed in a relatively uniform pattern.
"That can be a problem because when you have ground contact issues, which we've always had, you get different planting rates or you skip areas," he said. "I've flown over our fields in an airplane, and you see all these skips and wonder what are we going to do to avoid this."
"The precision from the new planting system was unbelievable," says Meg McKee, who returned to the farm one year ago after working in another career field and in another part of the world.
John McKee has worked with gauge wheels through the years to try to make the contact with the ground more reliable. "But I just haven't had any luck, and I knew we had to change something."
Constant seed rate
The electric drive system, he says, is "always on. But the risk is if it doesn't work. If it doesn't work, I can't plant the first seed. Our experience after having planted 1,000 acres of corn this season is that it's fantastic. It's worked extremely well."
He compares the SureDrive system to a modern sprayer. "It keeps a constant seed rate irrespective of the speed at which you plant. That's the way a sprayer works. If you set a sprayer for 10 gallons per acre, it puts out 10 gallons per acre regardless of your speed. This works the same way."
The technology gets its speed input from GPS, "but it has an electric motor on each planter unit that speeds up and slows down planting to compensate for the tractor speed. It also can be told what to plant in terms of population. It will count the seed and tell you when you have doubles or skips. And you can change your seed population on the go."
John McKee, who holds two engineering degrees from Washington and Lee University and Mississippi State University, says many times technology outpaces agronomy. "We have the technology to put anything we want out there, but do we have the agronomy that says 'OK, for this variety and this soil type this is what you need to plant?' And I think the answer is no.
"But what that provides us is the opportunity to put learning blocks out there; to actually vary the population ourselves and have our own test plots. By taking a yield monitor and comparing that to varying the seed populations we hope to learn something that can turn into money."
Personal test plots
Driving the tractor that's pulling the planter, McKee can put out as many test plots as he wants, using the Ag Leader InCommand Display screen in the tractor cab. "I also have a number of fields where we wrote a prescription based on different factors," he said. "We also have a test out now for Dow AgroSciences, testing different hybrids in varying seed populations."
He has also written prescriptions for cotton based on soil types, which he planned to begin using as soon as the fields dried up enough for planting in late April and early May.
"We have sand blows, and we think that's one way the electric drive part of this will help us," says McKee. "That is, on our sand blows we're going to cut our population way back. We know we can't make any crop on that so we're going to reduce the seeding rate.
"With seed at $120 an acre or whatever it costs, let's just cut that expense out. In so many cases along the Mississippi River here where you have sand blows, interspersed in there is some of the best land in the Delta. But the sand blows themselves are horrendous, and I have to pay rent on all of it."
"We pay too much rent as it is," says Meg McKee, as John nods in agreement.
Their comments are filled with irony because the siblings' family once owned the land they now rent.
Although the electric drive system has been a big plus, the McKees say they're receiving an even bigger payoff from the Planter Hydraulic Downforce system on the planter. The fully automated system maintains accurate seed depth in varying soil conditions and improves planter unit ride quality. It also has an accumulator to minimize shock to the row unit.
"We weren't going to buy it," says John. "We just wanted the drive part, and we got talked into the down pressure part by our dealer, Tim Luster, Delta Precision Systems, and I'm glad we did. We planted through some ground that was hard as concrete. In the past, I've put tractor weights on planters to get it as deep in the ground as I could go, and this hydraulic system just pushed it through the crust."
When they hit portions of a field that were too muddy, the system would ease off, and they would have almost no pressure on the row units. "This is probably the best corn stand we've had in a long time, and I attribute much of it to this down pressure."
For more information on planters, visit http://farmindustrynews.com/planters/next-big-thing-planters-electric-seed-meters.
Subscribe to receive top agriculture news
Be informed daily with these free e-newsletters
You May Also Like
---