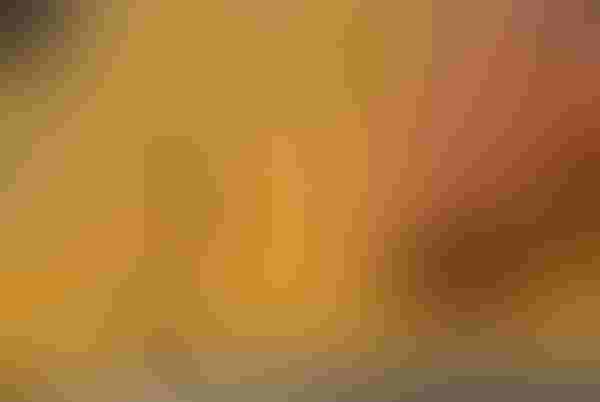 Advanced production techniques, informed growing practices and improved seed hybrids helped corn growers achieve high yields in the National Corn Growers Association 2010 National Corn Yield Contest. Despite the challenging weather conditions that plagued the Corn Belt throughout the year, entrants continued to far surpass the national average corn yield, even doubling it in some circumstances.
The National Corn Yield Contest is in its 46th year and remains NCGA's most popular program for members. With 7,119 entries, the 2010 NCGA National Corn Yield Contest set a new participation record again this year. This is a 2.3% increase over 2009 (6,960), a 5.8% increase over 2008 (6,727) and an incredible 44% increase over 2007 (4,932).
"While this contest provides growers a chance to participate in a good natured competition with their peers, it also advances farming techniques as a whole," says Steve Ebke, chair of NCGA's Production and Stewardship Action Team. "The very techniques and practices contest winners develop provide the basis for more widely used advances that benefit the industry.  This contest highlights how innovation, both from growers and technology providers, allows us to meet the growing demand for food, feed, fuel and fiber in a sustainable manner."
The 24 winners in eight production categories had verified yields averaging more than 301.721 bu./acre, compared to the projected national average of 154.3 bu. in 2010.
While there is no overall contest winner, yields from first, second and third place farmers overall production categories ranged from 263.6 to 368.444 bu./acre.
"A large portion of our members first joined NCGA so that they could participate in the National Corn Yield Contest and test their skills as a grower," says Brandon Hunnicutt, chairman of NCGA's Grower Services Action Team. "While many join to gain entry, their view of the organization, and corresponding level of participation, evolves.  Once a contest participant looks more closely at our activities and achievements on behalf of all American growers, they see the value in a grassroots approach that unites the voices of corn farmers across the country to affect change.  Reluctant joiners turn into vital members, spokespeople for their industry and active advocates of NCGA membership."  
The national and state contest winners will be honored at the 2011 Commodity Classic in Tampa, Fl. March 3-5. A list of national winners can be downloaded in PDF format.
Subscribe to receive top agriculture news
Be informed daily with these free e-newsletters
You May Also Like
---