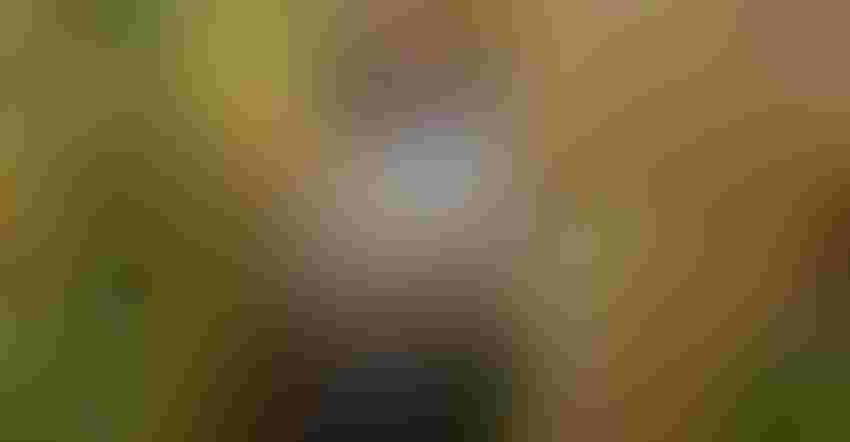 PLUSES AND MINUSES: You seldom find one hybrid that has all the traits you want in one package, including top yield potential, says Dave Nanda.
Dave Nanda got to see two hybrids side by side all year long, observing them in a single field. The grower planted 24-row strips of each hybrid side by side across the field. Nanda, an independent crops consultant, Indianapolis, says this helps the grower spread pollination risk a bit. It also lets him compare two hybrids on various soil types side by side.
Yield will always be one of the key parameters for comparisons. However, Nanda suggests that by visiting such a field every 10 days to two weeks and taking notes, you may discover that both hybrids have positive traits, no matter which one ends up yielding the most. Those traits may come in handy in certain situations in the future, such as in a stress year or on tough soils. Just because a hybrid doesn't outyield its side-by-side neighbor doesn't mean you necessarily want to discard it, he says.
Side-by-side look
Here are observations Nanda made on Hybrid A and Hybrid B this year.
• Yield. Hybrid A yielded about 5% more dry corn. However, this was not a replicated test plot. It was a field with varying soil types, meaning more room for error.
• Roots. Hybrid B produced much stronger and more pronounced brace roots than Hybrid A, Nanda notes. Especially during the driest part of the season, plants of Hybrid B were visibly better anchored to the soil.
• Ear placement. Hybrid A tended to show more uniform ear placement. That's a relative measure of where ears are placed from the ground up to the ear. Ear placement tended to vary more plant by plant on Hybrid B.
• Ear position. The ears on Hybrid B were tilted outward from the stalk at a larger angle compared to Hybrid A. As a plant breeder, Nanda prefers such a position because late in the season, there is less chance for water to collect between the ear and stalk, and ears that tend to point out often drop down faster and dry down quicker.
• Overall plant height. Hybrid A was shorter than Hybrid B. It produced a more compact plant compared to Hybrid B.
• Susceptibility to gray leaf spot. Hybrid A tended to show more gray leaf spot later in the season, Nanda notes. Both hybrids showed signs of disease as the end of summer approached. The field was not sprayed with fungicide, so Hybrid A did not get any help other than its own genetic resistance to disease.
• Stalk rot. Hybrid A showed considerably less stalk integrity shortly before harvest, with about 30% of the stalks failing the push test compared to about 5% for Hybrid B. Plants fail the push test if they don't snap back when pushed as you walk down the row.
• Insect pressure. Hybrid B did not have corn borer Bt resistance, and early in the season there was up to 25% first brood infestations. Hybrid A showed only about 3%, and did have Bt protection. The grower noted that neither hybrid was lodged, and neither dropped ears at harvest.
• Ear type and kernel size. Hybrid A tended to have more rows of kernels per ear. The kernels on Hybrid B were deeper.
About the Author(s)
Subscribe to receive top agriculture news
Be informed daily with these free e-newsletters
You May Also Like
---