Irrigation becoming a trend on heavier soils
Irrigation becoming a trend on heavier soils
Think DifferentWhen Les Albrecht installed five irrigation circles on his Nebraska farm, he included several Internet-connected moisture probes to help him manage irrigation efficiently."Our approach is to apply water when it is needed, not just because we can," he says. The John Deere Field Connect probes monitor movement of moisture through a 6-foot soil profile. Real-time soil moisture status is available full-time to Albrecht and crop consultant Craig Marsh through any Internet-connected device."I really like the preciseness of this," Albrecht says. "There was a point last fall when rigs to our west were running, but the probe said more moisture wasn't needed on our fields."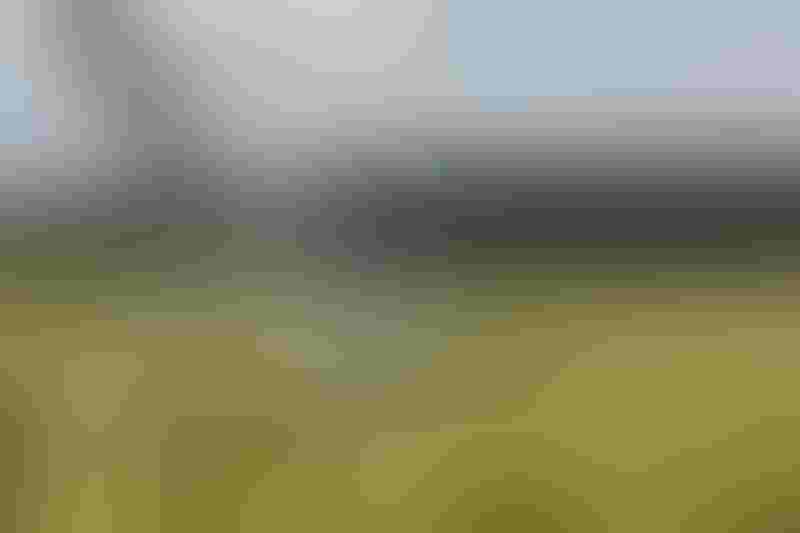 <p>After 2013&rsquo;s flash drought, yields from Albrecht&rsquo;s irrigated fields out-yielded dryland fields by about 50 bushels/acre. In 2014, Albrecht didn&rsquo;t start irrigating until late July, when the heavy summer rainfall spigot abruptly turned off and began stressing the crop.</p>
Following the worst drought in his farming career – and growing frustration over competition for land – Les Albrecht expanded his operation internally in 2013 by adding five circles of irrigation to his dryland operation.
He farms in the northeastern corner of Nebraska near Jackson, where irrigation is uncommon. In a normal year, his clay loam soils produce corn yields of 175 bushels/acre or better – hardly a prescription for irrigation.
But Albrecht took a fresh look at the economics of irrigation after the 2012 drought decimated his yields.
"Our corn averaged 42 bushels/acre. It was the worst I had seen in my lifetime," says Albrecht, who began farming in 1984. "I didn't think that yields could go that low."
Albrecht also had been frustrated over failed attempts to expand his operation in a white-hot land market. "We got stymied on that," he says. "It wasn't coming into play, and we wanted to invest back into our operation."
With land acquisition off the table, he decided to invest in irrigation to boost productive capacity on existing acres.
"I read that irrigation could be a pretty good investment, even if you don't need it every year," Albrecht says. He installed four of the five pivots on the home farm his grandfather began operating in 1926 as well as adjacent acreage he has acquired over the years. "This way we can farm as if we will have moisture throughout the year. We fertilize heavier under the pivot, and we plant thicker, too."
Irrigation results
In 2013, which turned dry late in the season, Albrecht ran the pivots from July through mid-August, applying a total of 6 inches of water in eight circle passes.
Corn yields under the pivots averaged 250+ bushels/acre, compared to 200-210 bushels per acre across the dryland portion of the operation he runs in partnership with Evan Uthof.
In contrast, in 2014, when rainfall stalled after topping 16 inches between Father's Day and late July, Albrecht ran the circles three times on corn from late July through the first week of August. He applied a total of 1½ inches of water plus 30 pounds/acre of nitrogen at tasseling to maximize ear fill. He also made a pass in spring on a field replanted to soybeans.
Albrecht says he's confident that in the long term, yields from irrigated acres will be high enough over dryland yields to pay for the cost of his irrigation systems, which he estimates at $1,000/acre, including wells, which run between 110 and 140 feet deep. "We budgeted for an average 30-35 bushels/acre yield increase," he says. "We should be able to pay for these pivots in five years with the extra bushels from irrigation."
Corn Belt trend
Albrecht is not alone in believing that irrigation on farms with heavy black soils and generally adequate rainfall can be a sound investment.
Crop consultants, irrigation companies and state water regulators across the Corn Belt say that over the past several years, there has been a small but noticeable irrigation development trend on heavier soils that traditionally have not been irrigated. Although there are no statistics measuring the size of this trend, observers say it gained steam following the 2012 drought, buoyed by solid profits in previous seasons. It's too early to tell whether current lower crop prices will stall the trend, they add.
"The irrigation kick definitely is spreading into counties where farmers previously wouldn't have considered it," says Craig Marsh, Albrecht's crop consultant with Complete Agronomy, which has locations in Fordyce, NE, and Viborg, SD. "In southeast South Dakota, the number of wells drilled in traditional non-irrigating counties in the last five years has totally blown my mind."
In neighboring Iowa, the number of new irrigation permits doubled in 2012 and 2013 from the typical 40-60 per year. Fifteen of those permits were issued in counties along the Minnesota border in north central Iowa, where irrigation is rare, notes Michael K. Anderson of the Iowa Department of Natural Resources.
"We are putting pivots in areas we wouldn't have thought of five years ago," confirms Mark Stumpenhorst, of Hook's Point Irrigation, Stratford, IA. "We installed 20 circles on heavy soils in Iowa last year and another 10-15 this year. Some of these guys are only putting on two or three inches of water per year. They bump their yields by spoon-feeding nitrogen, too."
Illinois is experiencing similar irrigation development on highly productive soils, says David Brown, a farmer and member of the Illinois Irrigation Association Board. "I know of several irrigation systems that have gone in on ground that normally can raise a very good crop," he says. "High land prices and cash rent have caused people to ask how they can increase productivity on the expensive acre they already operate."
In Michigan and Indiana, the trend is similar, says Lyndon Kelley, an extension irrigation specialist in these two states. "In 2013 I went through meeting after meeting answering questions from farmers who were considering irrigation in non-traditional areas."
Kelley is skeptical of the economics of some of the new irrigation systems. "I think there was a huge investment in irrigation when people had cash in their pocket," he says. "This idea of an irrigation system as an insurance payment doesn't work when you only benefit once in a while. For the math to work on a center pivot, we would need to see a 70-80-bushel/acre yield increase."
Some rigs have gone in where water supply is inadequate, he adds. "In that scenario, your drought protection ends up having a high deductible because of the annual payment that is due even in non-drought years," he says. "And your maximum payout is limited because you don't have enough water to fully protect yield during a drought."
Assured drought protection
Albrecht is convinced his irrigation systems are a sound investment. His wells are able to deliver ¾ of an inch of water every 48 hours, which is enough during times of drought. To take advantage of assured moisture, he plants higher populations of an ethanol-specific hybrid that earns a 40¢/bushel premium. He plans to grow corn on circles two out of three years to capitalize on corn's superior response to irrigation compared to soybeans.
 "Along with tiling, we are more prepared for moisture extremes than we used to be," Albrecht says. "No-till also has helped a lot."
About the Author(s)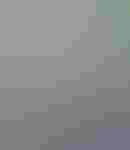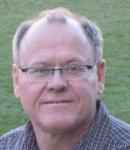 David Hest writes about precision agriculture, electronics and communications technologies and trends affecting production agriculture.
Subscribe to receive top agriculture news
Be informed daily with these free e-newsletters
You May Also Like
---