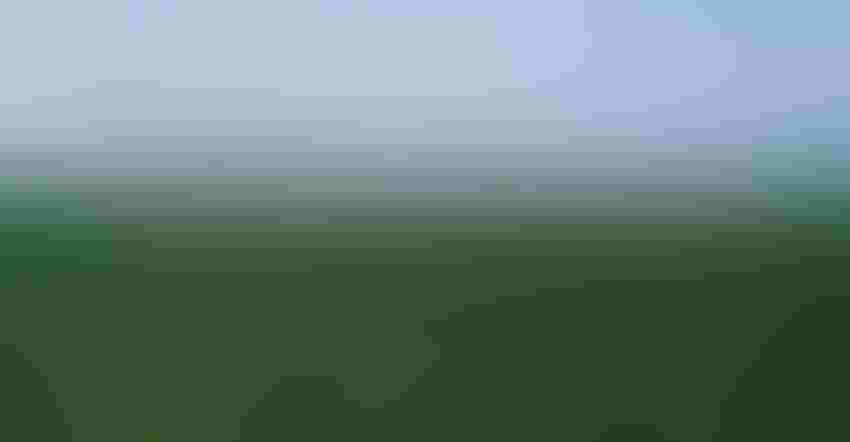 MONITOR SOIL MOISTURE: You can improve your irrigation efficiency and hold down costs of production by installing soil probes to help monitor soil moisture levels.
By Don Donovan
Do you farm land with soils that benefit from irrigation? If you already have irrigation systems, would you like to improve their efficiency by reducing input costs and still getting the needed benefits from your investment? 
I work with corn farmers in southwest Indiana who are trying to improve the health of their soil while using irrigation. Many of these growers are discovering that using cover crops with their irrigation systems can help reduce their costs, and thereby increase their potential profit margin. If you don't use cover crops, you probably are wondering how they can make a difference.
Are you limited to how much water you can put on at one time or in one pass of your unit? Do you see runoff from your irrigated field even if you only put on a half inch of water at a time? Would you like to increase the amount of water you can put on in one pass?
Can introducing cover crops into your system make that much difference?
When used with a no-till system, cover crops increase the soil's organic matter and improve soil aggregation, which leads to not only improved water infiltration, but also improved water-holding capacity. Better infiltration and improved water-holding capacity will lead to the need for less frequent irrigation passes, more efficient use of applied water and, ultimately, lower input costs. Your bottom line will increase due to the decrease in amount of energy inputs.
Soil moisture probes
Would you be interested in taking the next step by using technology to improve the efficiency of your irrigation system? Farmers in southwest Indiana who irrigate are taking that next step by installing soil moisture probes in their fields where they irrigate.
These soil moisture probes are installed for use during the growing season and provide real-time soil moisture data at different levels in the rooting zone. The data is available on your computer or mobile device, allowing you to quickly make changes to your irrigation application schedule as needed. 
The data helps you make better decisions about when to start irrigating, how to irrigate through the most sensitive crop stages of pollination and early grain fill, and when you can stop irrigating after natural rain events.
Energy costs are high. Increased efficiency of application and use of water will lead to reduced inputs for your irrigation system and more profit from your crop. Are you looking to improve your irrigation bottom line? Consider installing soil moisture probes for the 2018 irrigation season. Also consider trying cover crops this fall if you haven't already invested in them. 
Donovan is a district conservationist with the Natural Resources Conservation Service. He writes from Rockville, Ind. He is part of the Indiana Conservation Partnership.
Subscribe to receive top agriculture news
Be informed daily with these free e-newsletters
You May Also Like
---