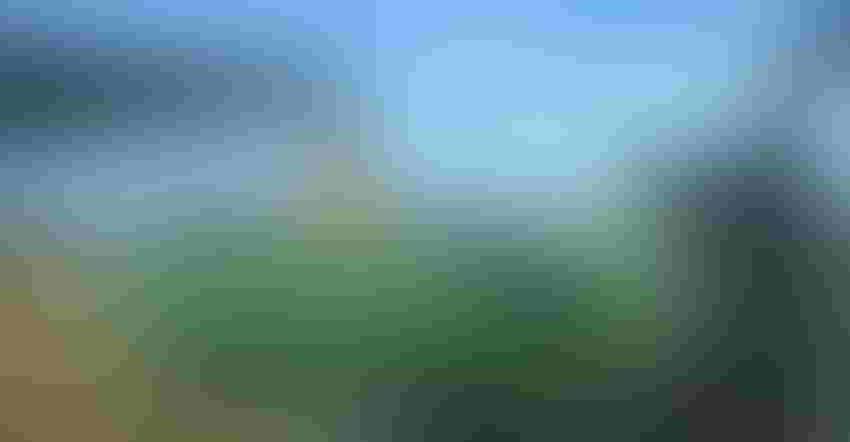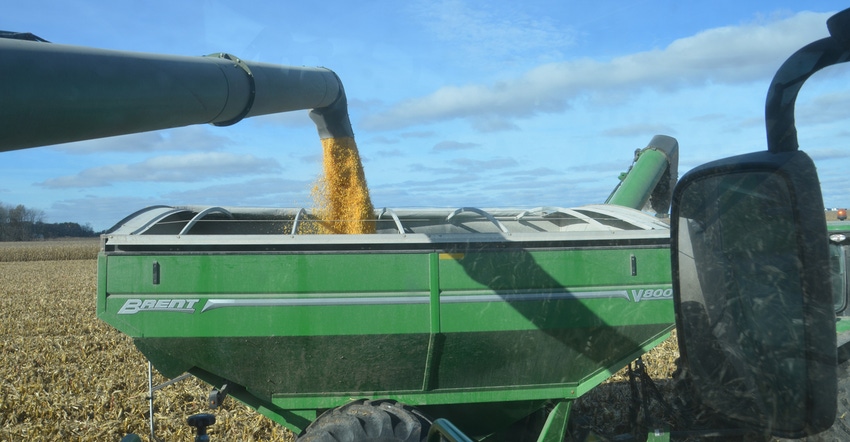 COUNT AND 'ESTIMATE': Preseason yield estimates can have value if they're reasonably close. This story explains what can throw off estimations in some situations.
In mid-August, before the 2017 Southeast Purdue Agricultural Center Field Day, North Decatur FFA members pulled ears from a corn plot and estimated yield. Members from Batesville FFA, South Decatur FFA and South Ripley FFA did the same — all part of the SEPAC FFA Profit Plots program.
"Each chapter came up with a recipe for growing corn," says Joel Wahlman, SEPAC superintendent. "They also devised a marketing plan. The goal was producing the highest net income. Just before the field day, we showed them how to do yield estimates so we could give attendees some indication about how plots were performing.
"We wanted to make sure we didn't overestimate yield, so we asked them to be conservative," he adds.
True test
The yield monitor was the true test of yield, Wahlman says. North Decatur's final yield was 196 bushels per acre. That was less than 10% higher than their field day estimate of around 180 bushels. But the rest of the estimates were much less accurate.
Final yields for Batesville, South Ripley and South Decatur, respectively, were roughly 219, 204 and 207 bushels per acre. Estimated yields in mid-August for the same schools were 164, 183 and 146, respectively.
Why the errors?
What caused variation in these cases? Wahlman points to several factors.
"We were early in making yield estimates," he says. "Corn was planted in May and still had most of the grain fill period to go. A lot can happen during grain fill."
Indeed, the grain fill period at SEPAC was nearly perfect in 2017, Wahlman says. "We had ample moisture and a stretch of cool weather, especially cool nights. That can be conducive to packing energy into kernels."
Second, the kids didn't count every kernel to the tip, because they weren't sure the ears would fill. As it turned out, there were virtually no blank tips, Wahlman says.
Fudge factor
Third, they used 95 to represent number of kernels per bushel, which is a very conservative "fudge factor" when running the yield estimation formula.
For years, the Purdue Corn & Soybean Field Guide used 90 as the fudge factor. With development of newer hybrids, Purdue Extension corn specialist Bob Nielsen often recommends using 85. If kernels are plump, sometimes 80 is most accurate. Occasionally, even 75 is the best fit.
Here's an example using Batesville's mid-August information.
Average population across four replications was 28,625; average number of rows per ear was 17, with 32 kernels per row. The formula: [([plant population divided by 1,000] times row number) times kernels per row] divided by fudge factor equals yield. The calculation: 15,578 / 95 = 164 bushels per acre.
Here's the same mid-August field data repeated with less-conservative fudge factors.
• 15,578 / 90 = 173 bushels
• 15,578 / 85 =183 bushels
• 15,578 / 80= 195 bushels
• 15,578 / 75 = 208 bushels
Choice of factor alone made a 44-bushel-per-acre swing. Actual yield was 219 bushels per acre.
"There's no way in mid-August to know how the season will finish," Wahlman concludes. "We happened to have a near perfect grain fill period here."
About the Author(s)
Subscribe to receive top agriculture news
Be informed daily with these free e-newsletters
You May Also Like
---