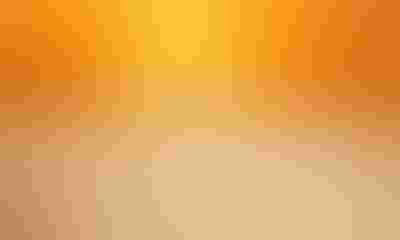 USDA Nevada Farm Service Agency Executive Director, Clint Koble announces that 14 counties are approved to accept applications for the Emergency Conservation Program (ECP) which provides cost-share assistance when drought conditions are so severe that water available for livestock or orchards and vineyards has been reduced below normal to the extent that neither can survive without additional water.
"A lack of moisture over an extended period of time, has caused many producers in Nevada to suffer significant losses from the effects of the ongoing, severe drought conditions," says Koble. "Through our ECP program, FSA can provide financial assistance to mitigate some of these losses."
More Nevada counties are now designated as drought disaster areas, brining to farmers and ranchers the availability of USDA assstanace programs.
The following counties in Nevada are eligible for ECP assistance:  Churchill, Douglas, Elko, Esmeralda, Eureka, Humboldt, Lander, Lyon, Mineral, Nye, Pershing, Storey, Washoe and Carson City. 
Alpine, Inyo and Mono counties in California, which are serviced by the FSA county office in Yerington, Nevada, are also eligible for ECP assistance.
Eligible farmers and ranchers who qualify for ECP assistance may receive cost-share assistance not to exceed 50 percent of the cost of installing eligible temporary measures.  The use of obligated funds is limited to return the land to the relative pre-disaster condition. Conservation concerns that were present on the land prior to the disaster are not eligible for ECP assistance.
To be eligible for cost-share assistance, practices should not be started until a request has first been filed at the FSA County Office and an onsite inspection of the problem area has been conducted by the County Committee or its representative.
"I realize that there are extenuating circumstances that must be addressed for livestock safety and health reasons, but I strongly recommend at least calling our office before any action is taken," Koble notes. 
Cost-share funding is based on 75% of the total eligible cost for the practice and is limited to $200,000 per person or legal entity per natural disaster. Approved ECP practices and measures may include:
•installing pipelines or other facilities for livestock water
•constructing and deepening wells for livestock water
•supply emergency water for existing irrigation systems serving orchards and vineyards
Producers who have experienced severe drought conditions requiring outside assistance to provide supplemental emergency livestock water may contact the local FSA County Office where requests for assistance will be accepted from May 18 to July 17, 2015.
Subscribe to receive top agriculture news
Be informed daily with these free e-newsletters
You May Also Like
---