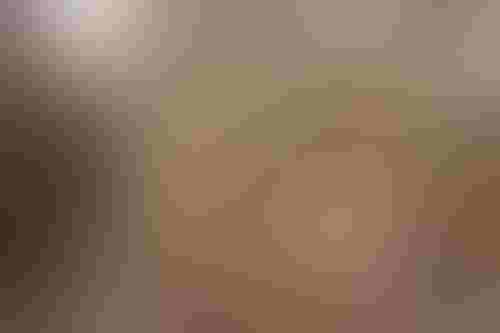 Louisiana corn farmers are wrapping up a difficult year. Dry conditions throughout most of the growing season put stress on the crop.
Conditions have been ideal for harvest, said John Kruse, LSU AgCenter feed grain specialist. The harvest has been mixed with good yields on irrigated corn and average to poor yields on dryland corn.
"Most growers in the state are still growing dryland corn. It's economically and historically been the right thing to do," Kruse said.
Ben Van Mol grows corn, soybeans and cotton in Rapides Parish. He is harvesting his 1,600 acres of corn and has seen a significant increase in yields on his irrigated land. 
"This was the first year we irrigated corn, and we've seen 60 to 70 bushels (per acre) higher in irrigated, and it's definitely paid for itself," Van Mol said.
Yields on his dryland corn are a little disappointing but better than many other farmers are reporting.
"Given the conditions that we received earlier in the year, you can't really complain," said Van Mol. "A lot of farmers had a lot lower yields than what we're seeing."
Market prices for corn continue to be above average, according to Kruse. "We're looking at fluctuations in the market like we always do, but I think producers have been able to lock in somewhere around the six-to-seven-dollars-a-bushel range."
Dry weather has helped keep most disease and pests problems from popping up in the crop. Even incidences of aflatoxin, a fungal infection that favors drought-stressed corn, have been light.
"There have been a few minor cases, but fortunately it hasn't been over a wide area or large acreage," Kruse said.
Louisiana farmers planted around 570,000 acres of corn this year, which is up from 2010. Some acres were lost to flooding from the opening of the Morganza Spillway; others were lost to drought. 
Subscribe to receive top agriculture news
Be informed daily with these free e-newsletters
You May Also Like
---