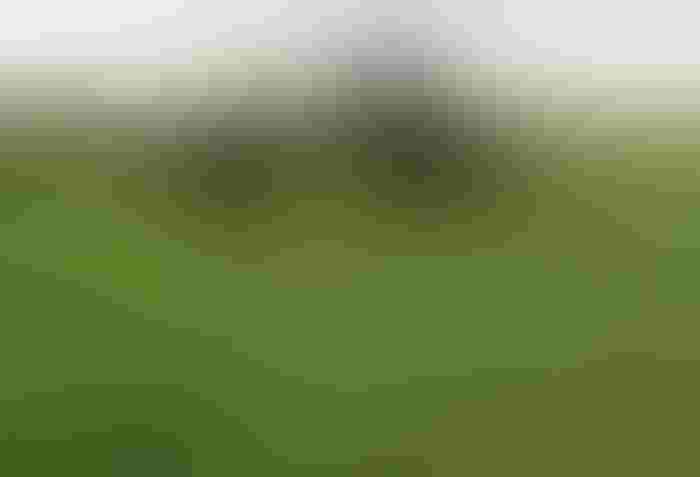 Annie Dee believes fervently that if her family doesn't practice sustainability, they won't stay in the business of farming.
"We read and hear a lot about sustainable agriculture, but it's not a new concept," said Dee, speaking at the East-Central Alabama Row Crops Workshop in Shorter.
"Financially, we'll be put out of business if we're not sustainable."
For Dee River Ranch, a family farm located on 10,000 acres near the Alabama-Mississippi state line near Aliceville, Ala., cover crops plays a vital role in sustainability.
"We use a lot of cover crops in our operation and they have made a huge difference," says Dee.
"On our farm, I've seen the soil's organic matter go from one to three or four, and we've gotten up to as high as five. I think cover crops really can change the soil."
Dee is a sixth-generation farmer and one of 12 siblings who own Dee River Ranch, where the crop rotation includes corn, wheat, sunflowers and soybeans.
Growing cover crops is only one component of a sustainability system that also includes no-till production and crop diversity.
"No-till will improve your soil's structure, it'll reduce soil compaction, and it'll increase the number of earthworms in the soil," says Dee.
"Crop diversity also is important, rather than planting the same crop in the same ground year after year. If you're switching to low or no-till, it'll increase your earthworm populations. And when that happens, they get into the soil and break it up, giving the roots some place to go."
Disking the soil, she adds, will create a hardpan.
"If you quit tilling, it'll allow the roots of the cover crops to go down and help to break up the soil," says Dee.
Cover crops offer numerous benefits, including removing the amount of carbon dioxide from the atmosphere, she says. "It'll increase the amount of organic matter and sequester it into your field soil. In addition, it'll keep nutrients in the soil rather than lose them to erosion and leaching.
"Cover crops will help preserve moisture. And in the winter, during times of heavy rainfall, they'll take moisture out of the ground.
"The soil is much wetter where we haven't been using cover crops because they're using rainfall that comes during the winter."
Vast soil improvement
When you build your organic matter, there are vast improvements to the soil, says Dee.
"If you raise your organic matter from 1 to 3 percent, it'll double your water-holding capacity. And that becomes very important during June and July when rainfall is scarce.
"If the soil holds in the water, you won't have to irrigate as much, and there will be good benefits to your plants."
(For an in-depth look at the Dee River Ranch's commitment to irrigation, see Alabama's Dee River Ranch: state of the art irrigation technology on display).
Cover crops also will improve the cation exchange capacity, allowing plants to better utilize any nutrients that might be in the soil, she says.
"For every percent of organic matter that you increase, you'll release 20 to 30 pounds of nitrogen and 4 to 6 pounds of phosphorus, and that'll be a large savings if you can release that rather than having to put it out over-the-top."
The residue from the cover also will protect the soil, reducing wind erosion, sandblasting and soil-water evaporation, she says. In addition, the growing roots will help to feed the soil's biological life.
"We have used wheat as a cover crop, and wherever we have a low spot that's flooding out, we use our no-till drill and we bed it up.
"We did quit using wheat as a cover crop for corn because that's a natural bridge for insects and disease to go directly from terminated wheat to corn. So we're planting other cover crops where we'll have corn."
Precision leveling in one of the fields at Dee Valley Ranch created a tremendous amount of compaction that was difficult to recover from, she says.
"So when we harvested the corn, we flew on a radish cover crop. The fibrous roots of the radishes are giving the corn roots a place to go. It'll help them go through the hardpan that we created with the precision leveling.
"We discovered you need to terminate radishes about a month before you want to start planting."
Dee also uses oats and rye as cover crops. "We spend approximately $50 to $75 per acre on our cover crops, but the return will double pretty quickly. Organic matter is our biggest asset."
While the farm now makes 300-bushel corn in spots, the goal is to make 300 bushels as the farm average, she says.
"I know they can do it in the Midwest, and I think we can do it here too. One way I plan on doing that is to use some 'cover crop cocktails.' A mixture of several species of plant types will leave different rooting patterns, adding diversity to the system.
"The diversity will help to restore microbial and physical soil characteristics. I'm planning on trying several cool-season legumes."
If you change or alter one tool on your farm, such as transitioning to no-till production, consider how to modify other factors for success, advises Dee.
"Re-think field management over an entire year, not simply in-crop. If corn following corn maximizes your economic return, think about planting a cover crop in-between.
"The goal is to create a long-term plan. But the target just keeps moving, so you have to keep evaluating and testing. As the yields get higher, the margin gets slimmer.
"But we have to keep the environment at the top of our business plan. Whatever I do, I have to consider the impact on the water, the soil and the air. That has to be at the top for our long-term success."
          You might also like
About the Author(s)
Subscribe to receive top agriculture news
Be informed daily with these free e-newsletters
You May Also Like
---