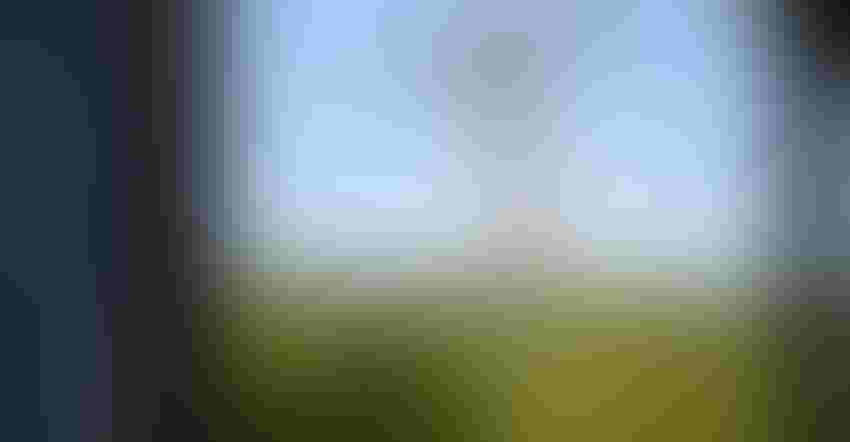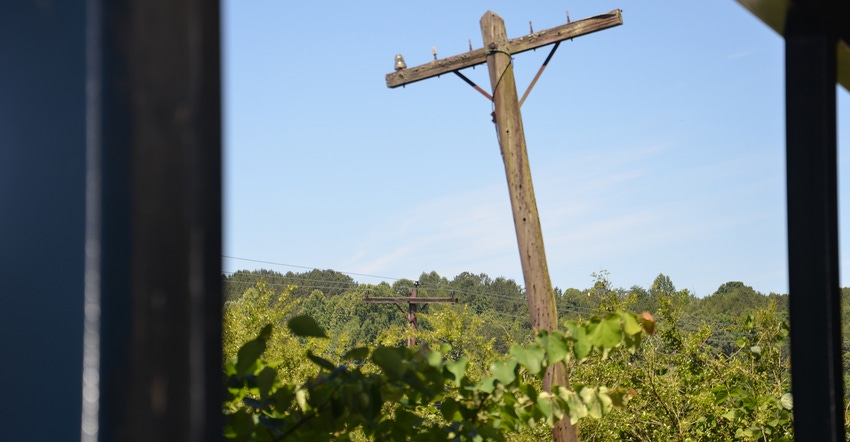 MOUNTAINTOP HUMOR: The rail car host for this ride on the Blue Ridge Scenic Railway told many corny stories, including one about these "wireless" telegraph poles.
Every Sunday morning, the first person I see, sitting in the back row at church, has a joke for me. Some are corny; some are on the sleazy side, especially for church. That's why he whispers! I always laugh, whether I get the punchline or not — if there is a punchline.
I always walk away smiling. It's a tradition that's carried on for five years. Even when you walk into church, sometimes you need humor to raise your spirits. That's especially true after a year like 2019.
What makes for good humor, anyway? What separates a corny joke from a belly-splitter? And even if it's corny or so dry it couldn't spit if it were a real person, isn't it better than a sour attitude?
My wife, Carla, and our daughter Allison tested that theory recently when we rode on the Blue Ridge Scenic Railway. Carla and I visited Allison, who lives near Atlanta, Ga., and the three of us took a day trip to northeast Georgia and the mountain town of Blue Ridge.
There's a historic train that offers a 13-mile trip among the scenic mountains, ending at the twin cities of McCaysville, Ga., and Copperhill, Tenn. That's right. The state line runs through the two towns. You can stand on the state line by a fire plug with one side painted red for the University of Georgia Bulldogs and the other side orange for the University of Tennessee Volunteers.
Corny conductor
We sat in an open rail car, no glass in the windows, with the seats repositioned for viewing to the side. There was a host in each car. The host in our car was a middle-aged man with a sense of humor drier than a cornfield where it hasn't rained for three months. Oh yeah, that's what vacations and corny humor are supposed to do — help you forget things like that, right?
"Now look to your left," the host said. "We're passing a farmhouse where a man and wife raised 11 children." I looked. The house looked like it belonged on one of those tiny-house shows on reality TV — almost.
"He worked for the railroad back in the '30s for 50 cents per day, yet raised a family," the host continued. Sounded a bit far-fetched, but believable, perhaps.
"Now look out your right side," he said. "Those old poles with no wires are telegraph poles still there from when most communication was by telegraph."
Hmm. They did look old.
"We just found out AT&T wants to buy up all those old poles along the entire track," he deadpanned. "They're starting a new 'wireless' service."
OK, ha-ha — got me there. I bit for a second.
That went on for the hour trip over and the hour trip back. When we deboarded, the host helped each person down off the train.
"OK, which stories were true, and which were made up to make us laugh?" I asked as I deboarded.
He smiled and said, "Well, about every other one was true. You just have to figure out where to start."
I smiled. So, I guess he succeeded. After all, wasn't that the point? Yes, corny humor is better than no humor at all.
About the Author(s)
Subscribe to receive top agriculture news
Be informed daily with these free e-newsletters
You May Also Like
---