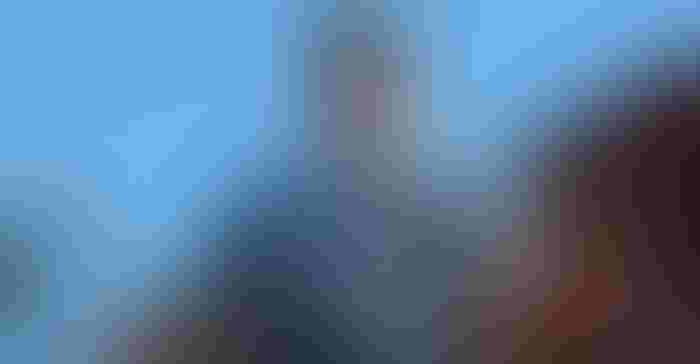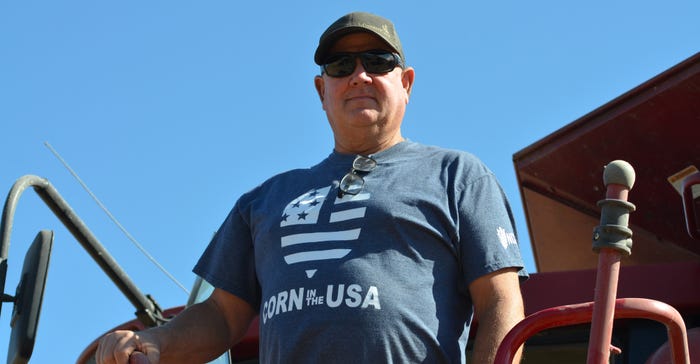 A summer heat wave created pollination issues in early-planted corn, causing some Missouri farmers like Brian Lehman to chop the crop early for silage. But as he stepped into the combine in mid-October to harvest his late-planted corn, the Morgan County farmer found surprising yields.
During summer meetings with farmers across the state, the Missouri Corn Growers Association vice president found a different crop outlook depending on location. "Those farmers in the north were talking great yields, and here we were in central Missouri looking at a crop year like 2003," he says. "I thought it was going to be a big disappointment. If I could get 100-bushel corn, I was going to be excited."
Lehman's area of the state suffered from dry, hot conditions, with some areas even garnering drought relief from the state. He has been farming for 30 years in Morgan and Moniteau counties and says this year new technology from seed companies regarding drought tolerance in varieties really shined in later-June-planted corn.
His first field of corn harvested for grain was at 130 bushels; then Lehman moved into even better fields at 150 bushels. It's not a record-breaking year by any means, but given the heat and dryness of 2022, he says it was "better than expected."
While there was an upside to part of this year's corn harvest, there was a downside.
Early-planted corn suffered
Lehman typically plants corn in central Missouri about April 15, but a wet spring saw the first corn go in the ground in May.
"That's probably the worst corn we have just because of pollination issues that came with the heat," he said. "What we planted in that two-day period, we chopped."
The Versailles farmer chops corn for silage every year as feed for his commercial cattle operation. He typically plans to harvest 200 tons per year. This summer, Lehman chopped 500 tons of silage. "The yield was just not going to be there," he said. "And we needed the feed."
The area received just 7 inches of rainfall from June 1 to Sept. 5. Livestock producers were running low on pasture and hay; silage was in high demand.
"It's never easy to chop silage on corn acres you planted for grain," Lehman says, "but it helped fill a need for other aspects of our operation this year."
Keeping cover
Lehman went in after harvesting corn silage and sowed cover crops. He planted rye, radishes and turnips. "It received a little rain and is looking good," he says.
He finds the cover crop helps foster good soil health while providing forage. He will turn cattle out on the cover in spring.
Push in soybeans
Like many Missouri farmers, Lehman raises both corn and soybeans. It has been a dry and dusty harvest, and his yield monitor for soybean harvest is bouncing.
"There are spots running 60-bushel, and then it drops down to 45," he says. "It's not disappointing, but it's not above average by any means." Soybean yields are closer to breakeven.
Lehman plans to keep his same rotation for the 2023 planting season. He remains optimistic that next year the weather will cooperate, and harvest will be, once again, the highlight of his year.
About the Author(s) Editor, Missouri Ruralist
Mindy resides on a small farm just outside of Holstein, Mo, about 80 miles southwest of St. Louis.
After graduating from the University of Missouri-Columbia with a bachelor's degree in agricultural journalism, she worked briefly at a public relations firm in Kansas City. Her husband's career led the couple north to Minnesota.
There, she reported on large-scale production of corn, soybeans, sugar beets, and dairy, as well as, biofuels for The Land. After 10 years, the couple returned to Missouri and she began covering agriculture in the Show-Me State.
"In all my 15 years of writing about agriculture, I have found some of the most progressive thinkers are farmers," she says. "They are constantly searching for ways to do more with less, improve their land and leave their legacy to the next generation."
Mindy and her husband, Stacy, together with their daughters, Elisa and Cassidy, operate Showtime Farms in southern Warren County. The family spends a great deal of time caring for and showing Dorset, Oxford and crossbred sheep.
Subscribe to receive top agriculture news
Be informed daily with these free e-newsletters
You May Also Like
---