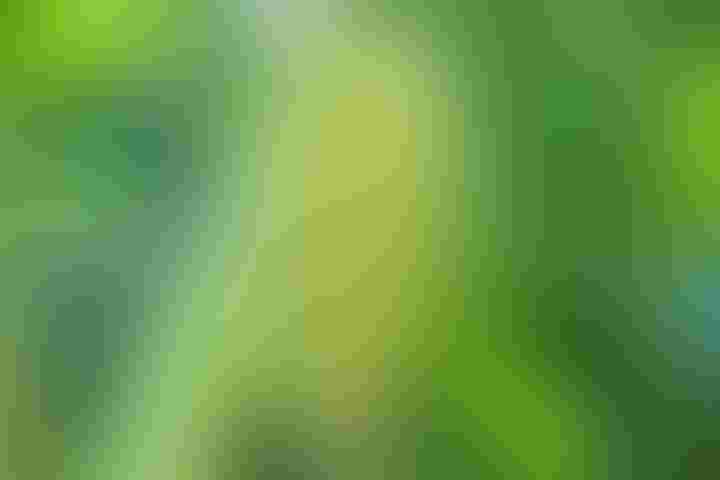 It has been an interesting year from a weed control in corn perspective.
Last week, Jason Bond, Mississippi weed specialist, and I were discussing how many more corn weed control calls we had gotten this spring compared with years past.
There are several reasons for this. First, there is by far more corn acres this year for weed control problems to be an issue. Second, much of the corn was planted into fields with intense Palmer amaranth seed banks. Third, many of these fields did not receive an activating rainfall for pre applied herbicides.
There is no doubt that Tennessee is a corn state this year. Everywhere you look, even in our traditionally heavy cotton counties, there are corn fields. I would be shocked if we do not have well over one million acres of corn this year.
The reasons for all the corn, even in the heart of cotton country, were due to the good corn commodity price and the ideal March planting environment. Another reason is some cotton growers were trying to rotate corn in to fields that had a lot of Glyphosate-resistant (GR) Palmer amaranth problems last year.
All these corn fields on rotated land increased the likelihood of herbicide carryover injuring establishing corn seedlings. This was not a concern a few years ago when glyphosate, which has no soil activity, was pretty much all that was used. Now that herbicides like fomesafen (Reflex, Flexstar, Rhythm, Dawn, etc.) are used on literally every soybean acre and many cotton acres it has to be factored in to planting decisions. Corn can be injured if it is planted within 10 months of a fomesafen application. The late-planted cotton and soybean in 2011 forced later application dates for fomesafen. This coupled with early planted corn this year often saw only 9 months waiting period between a fomesafen application in 2011 and corn planting in 2012.
Fomesafen carryover is not that common even with less than a 10 month waiting time, as wet falls will quickly degrade the herbicide.  However, the fall of 2011 was dry and allowed the fomesafen to persist in a number of cases. Fortunately, most of the affected corn was able to shake off the injury in a week, or so. The few exceptions were in areas where fomesafen applications in 2011 were doubled causing some significant loss of corn stand.
Many corn acres were planted into fields with intense Palmer amaranth seed banks. So even if the corn herbicides provided 99 percent control, there was still considerable Palmer amaranth present in these fields.
Unfortunately, in Tennessee this year, good pigweed control from a pre application in corn was more the exception than the rule. Many areas received only a few tenths of rain from late March when the corn was planted until early May. As I write this, many are still waiting for a good rain.
Though it was too dry in many fields to activate herbicides it was not too dry for Palmer to emerge. As one consultant who scouts a lot of corn fields told me last week "You might assume it is too dry for pigweed to emerge … you would be mistaken." As a result, we had some intense Palmer amaranth outbreaks in some of our corn fields.
Trying to manage such escapes was made even more complex due to a windy April leaving growers with a very small window to spray. I know just from spraying my plots this April that there were only a handful of hours to be able to spray and not get on the neighbors. By the time many growers could try to clean up this escaped pigweed the corn was 18 inches to 28 inches tall and the Palmer was 8 inches to 24 inches in height.
This led many of us to dive well into the labels to see which herbicides with good pigweed control could be applied to fairly large corn. There are a number of herbicides that can be applied to tall corn but it typically takes two herbicides with good activity on Palmer to provide adequate control of large Palmer plants. What complicates this more is atrazine, which is one our "go to" herbicides for Palmer, is not labeled to be used when corn is taller than 12 inches.
Fortunately, there are other herbicides besides atrazine that can be effective on large Palmer in large corn. Those include Halex GT, Capreno, Realm Q, Status, Callisto, Laudis, Impact/Armezon and Liberty (on LibertyLink hybrids).
Some growers were disappointed to find out that the popular lay-by corn herbicides Halex GT and Capreno would not consistently control large Palmer in their 20-inch-tall corn. Those two herbicides are bleaching-based herbicide premixes. The bleaching herbicide in Capreno is Laudis. The bleaching herbicide in Halex GT is Callisto. Those herbicides can effectively control Palmer to about 5 inches in height, depending upon rate. When Palmer becomes larger than that a tank-mix partner is needed for consistent control.
One of the tank-mixes I like on large Palmer in tall corn is Armezon or Impact plus Status. That tank-mix can be applied to corn up to 36 inches tall and is effective on taller Palmer.
Just this past week, a new label came out for a tank-mix of Halex GT plus Status. I was glad to see this as that tank-mix can be effective on larger Palmer in tall (24 inch) Roundup Ready corn. Others that will control larger Palmer in corn up to 24 inches tall are Liberty plus Capreno and Liberty plus Status in LibertyLink hybrids.
From a resistance management standpoint, I am a little hesitant recommending Liberty in corn when we are relying so much on it in soybean and cotton. That is why I am glad to see some new options in taller corn. Looking back on the weed control issues in corn for 2012 it is clear that GR Palmer amaranth has ramped up the complexity of corn weed control.
Subscribe to receive top agriculture news
Be informed daily with these free e-newsletters
You May Also Like
---