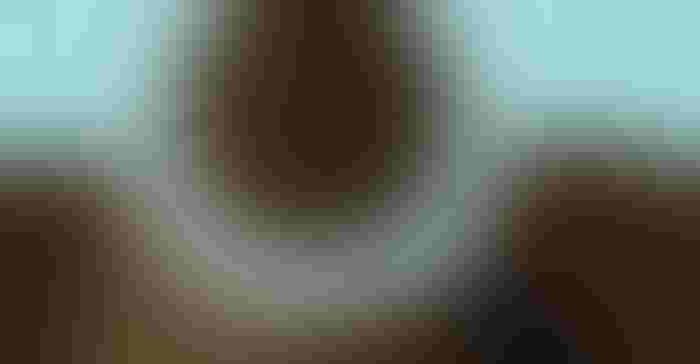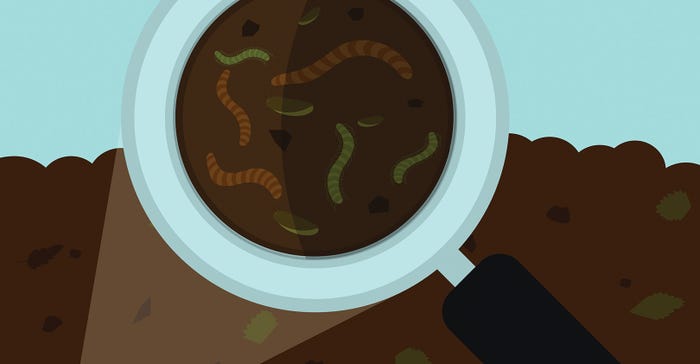 No-till and cover crops provide a great habitat for early-season corn pests. Finding them requires digging in the soil and knowing what to look for.
Holly Schwarting, a Kansas State University entomologist, says many early-season pests are attracted to grassy areas or those fields with groundcover. She warned Northwest Missouri Crop Conference attendees and advisers that many seed treatments only protect against pests for up to 28 days after the seed is in soil. And in the case of black cutworm, there is no protection with seed treatments.
Schwarting outlined five corn pests farmers and certified crop advisers should watch for early in the growing season. She says scouting early and soil sampling can reduce damage. Click on the slideshow to see each bug at larvae stage, along with some identifying markers.
Black cutworms. These pests overwinter in the Southern U.S. Adults migrate into the Midwest in early spring. They lay eggs on leaves and weed and grass stems in low-lying areas. Larvae can be as large as 2 inches. They are light gray to almost black in color, with a greasy texture. Black cutworms feed nocturnally, causing damage in the first two weeks following corn planting. Larger larvae may notch the stems of seedlings immediately below the soil surface, which can cause plants to wilt and die. They may completely cut through stalks, which can result in severe stand reductions. There are no seed treatments effective for black cutworms.
Seed corn maggot. This pest is more problematic in cool, damp weather. Full-grown maggots are a quarter-inch long. They lack heads and legs, but have a small black mouth. Maggots feed on or burrow into the seed, damaging it. They can be seen inside the seed when the seed is split open.
Wireworms. These slender, hard-bodied, wirelike larvae feed on corn kernel germ and hollow out the seed. The damage, typically, results in gaps in rows. Baiting or sampling in early spring is critical to finding wireworms before damage.
White grub. White grubs develop into May or June beetles and Japanese beetles. The grubs themselves can cause a problem before maturing. Grubs are white with brown heads and are from one-quarter to 1 inch long. They do have six legs, but often their bodies curve into a "C" shape. If you find a couple or more in a 2-foot area, there are enough present to cause damage. They are prolific. Even with harsh winters, they keep moving down into the soil. Schwarting says the "grubs will come back and survive." Grubs can cause stunted, wilted or dead seedlings early in the corn season.
Corn rootworm. Last year, Schwarting saw severe corn rootworm pressure in dryland corn. The larvae feed at the roots, resulting in lodging or goosenecking of plants. She found that after one windstorm, the plants could not recover.
Trapping wireworms
Schwarting says farmers should set bait for wireworms to determine presence in the soil.
Here is how to do it:
1. Choose five random areas of the field as a bait station.
2.  Bury untreated corn and wheat seed 6 inches deep.
3. Cover with black plastic to warm soil.
4. Leave for three weeks, checking every week.
Finding just one live wireworm per bait station may warrant control measures.
Subscribe to receive top agriculture news
Be informed daily with these free e-newsletters
You May Also Like
---