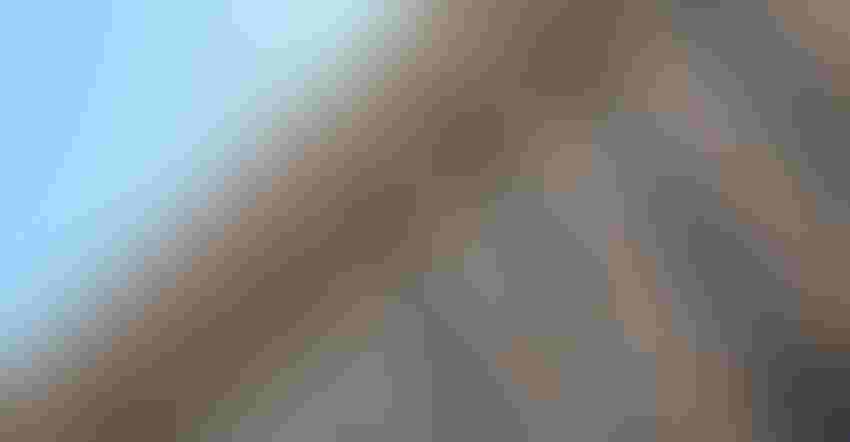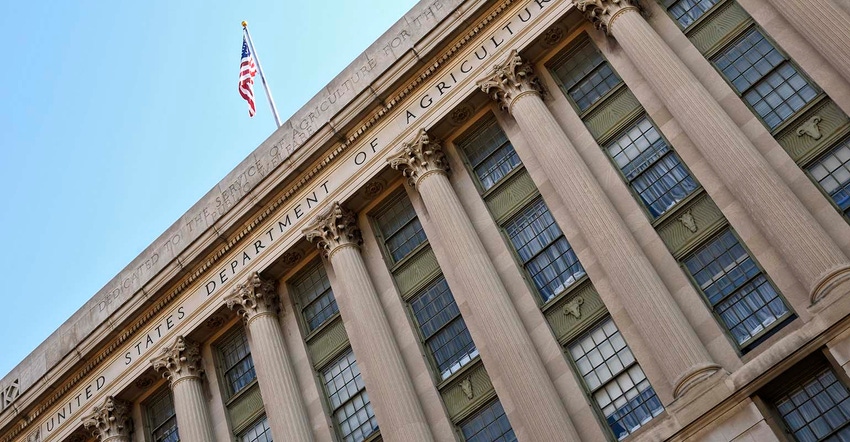 President Joe Biden released an agricultural budget topline at $31.3 billion, an estimated $2.6 billion increase in FY22 enacted funding levels as part of the budget proposal unveiled Monday. A USDA official outlined that the budget proposal balances a variety of needs including climate, nutrition, more and better markets, equity and reinforcing improved forest management.
During a media call Monday morning, the USDA budget official outlined that the budget proposal is in line with where the administration has been trying to go in terms of building a better America, reducing the deficit, reducing costs for families and growing the economy.
A statement from Secretary of Agriculture Tom Vilsack notes the budget proposal "contains transformational investments that will help rural communities build resilience to the climate crisis, increase landscape resiliency to the impacts of climate change, create more and better markets for our hardworking producers, bolster access to healthy and affordable nutrition for families, help connect all Americans to high-speed, affordable, and reliable internet, strengthen USDA's efforts to build equitable systems and programming, and position the United States to be a leader in Agricultural Research."
Focus on increase in climate science
As part of President Biden's whole-of-government approach to confronting the climate crisis, the budget proposes $1.177 billion in funding to address climate change across private, working agricultural land. The budget proposes $1 billion to support agricultural producers and landowners to undertake conservation and climate-smart practices on agricultural lands. The budget builds on the $618 million investment to protect and restore watersheds made in the Bipartisan Infrastructure Law by proposing an additional $135 million for these efforts.
The budget also invests in what the budget official called the "foundational pieces that help the department run and that's our people." The budget official added the proposal will also help many of USDA's agencies rebuild capacity after years of staff losses and asks for full compensation at the pay cost increase of 4.6% as well as additional staff throughout the agency where the department of agriculture experienced historic drops of staff.
The proposal for the Agricultural Research Service is an increase of $238 million from the FY22 enacted level, including $127 million for clean energy research, $109 million for climate science as well as $18 million for climate adaptation and resilience and $2 million for USDA's climate hubs.
The budget also calls for additional conservation technical assistance funding for the Natural Resources Conservation Service. NRCS's budget includes $3 billion a year, so the budget also includes an increase for staffing to accommodate greater utilization of conservation programs.
In better understanding climate science, the budget also allocates $18 million for climate smart agricultural practices implementation. The USDA officials state this is to help better understand the relationships between conservation planning, implementation, adaptation and resilience in those climate-smart ag practices.
More and better market funding
The budget officials say in terms of developing more and better markets, the Agricultural Marketing Service includes an additional $10 million for the enforcement and oversight of the Packers and Stockyards Act.
"This is really geared towards how do we lean into providing a more competitive market? And the Packers and Stockyards Act is intended to do that," the USDA official says. He notes the agency plans to come out with three different rules in encouraging competition and fair markets in the livestock sector in Fiscal Year 23. This funding will help implement and enforce those rules commonly known as the GIPSA rules.
Following up on funding provided to small and very small meat processors during the pandemic, the budget proposes to help offset the costs of federal inspectors. In the past budget, USDA offered $44 million for this, and this budget continues that initiative at the same funding level.
The budget also provides money to support innovation in agriculture and livestock industries, including $22 million for the Dairy Business Innovation Initiatives, for example, which supports dairy businesses in the development, production, marketing and distribution of dairy products.
The President's budget invests $935 million in rural America. It builds on the $65 billion investment made by the Bipartisan Infrastructure Law to make high-speed internet available to all Americans, bring down high-speed internet prices across the board, and provide technical assistance to rural communities seeking to expand broadband through an additional $113 million over the 2022 enacted level for Reconnect to provide access to quality broadband to rural residents and address challenges for Tribal communities.
The budget proposes $111 billion for the Supplemental Nutrition Assistance Program or SNAP, a budget level that supports 43.5 million Americans per month. It maintains funding for the Special Supplemental Nutrition Program for Women, Infants and Children at $6 billion. In 2023, an average of 6.4 million low-income women, infants and children are expected to participate in the program each month. The budget also proposes to continue the provision of enhanced Cash Value Benefits through 2023 to ensure that all participating women and children have access to the scientific-based recommended level of fruits and vegetables, thereby improving health outcomes as well as program retention.
Subscribe to receive top agriculture news
Be informed daily with these free e-newsletters
You May Also Like
---