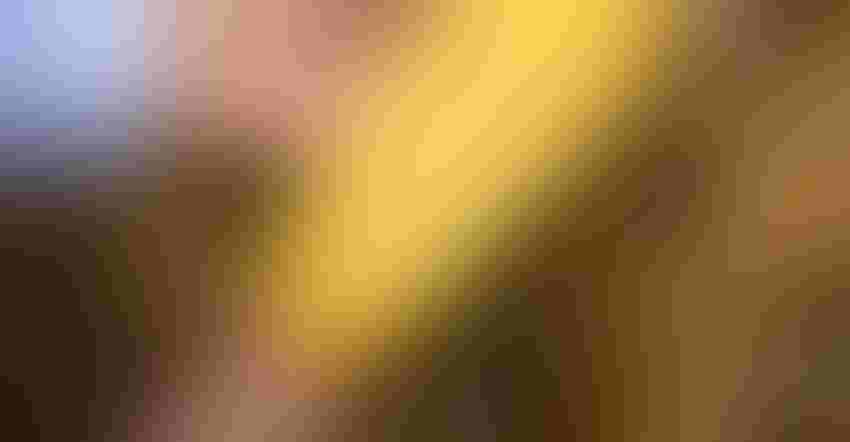 GOOD CORN: Given the up-and-down weather of 2017, the cooperator was satisfied with the results of the Corn Watch '17 field.
The guessing is over. The yield for the Corn Watch '17 field is in the books. Harvest and yield maps answered some questions, but not all.
Here's a brief history: The field was planted into dry soil April 20. Previously, 180 pounds of anhydrous ammonia was applied preplant, with a half rate of N-Serve. Three different hybrids were used in the original planting, with two hybrids paired side by side at once.
It began raining the same day, and soils were wet and cool for about four weeks. Part of the field was replanted by spotting in the third week of May. Two small areas were planted a third time. Six hybrids were used in the 80-acre field.
The field received 6 inches of rain in one day in early July. Disease pressure was fairly minimal early, so the field was not sprayed with fungicide. Gray leaf spot came in late.
August was cool but dry. Some kernel tip abortion occurred.
That's not necessarily the recipe for 200-plus-bushel corn on average soils! However, the entire field averaged 208 bushels per acre dry corn.
Key conclusions
Here are five key thoughts from the farmer after he examined the yield map.
1. Next time, he would tear up the field and replant. The Corn Watch '16 field faced a similar situation, and planting in weak spots seemed to work. But this year, corn planted during the third week of May in this field performed better. However, the farmer notes he had a different field of April corn where the stand was better, and it also performed very well. Corn with good stands yielded well this year, he concludes.
2. Replanting by spotting in corn into weak spots is difficult. With a 24-row planter, some rows may need replanting and some may not. The results are some rows where late-planted corn produces very small ears, or acts like weeds.
3. Not all hybrids yield the same. One reason to fill 12 boxes with one hybrid and 12 with another is to spread pollination risk. Another is to compare hybrids. While it's not the same as replicated testing, it gives an indication of performance. In this case, the shorter, girthy-ear hybrid averaged 212 bushels per acre, and the taller hybrid with deeper kernel set averaged 202 bushels per acre. Those comparisons were made only where the two hybrids went head to head without replant.
4. Replanting pockets the third time paid off. Maybe they were only a couple of acres each, and maybe the corn looked distressed all year. But a good portion of those spots hit 150 bushels per acre with no additional nitrogen. As the farmer notes, every bushel produced helped toward average yield vs. an empty spot.
5. Fungicide decisions are a toss-up. When the fungicide decision had to be made, some gray leaf spot was present, but it was low on the plant. The farmer decided not to spray this field and is comfortable with that decision. There's no way to know if a fungicide may have helped. However, he calculated it would take a 9-bushel-per-acre yield increase to break even, and opted not to spray.
Seed Genetics-Direct, Washington Court House, Ohio, sponsored Corn Watch '17.
Subscribe to receive top agriculture news
Be informed daily with these free e-newsletters
You May Also Like
---