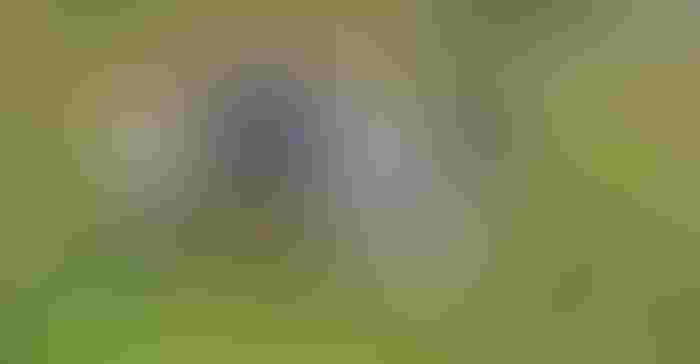 Minnesota's first established soil and water conservation district recognized 80 years of local conservation Aug. 14 with a tour of Winona County and later an anniversary program held at Farmers Park, east of Lewiston.
The state's first certified conservation district was known by its watersheds as the Burns-Homer-Pleasant SWCD when it was organized in 1938. According to reports at the time, it required a commitment of 90% of the landowners in the proposed district and an act of the Minnesota Legislature.
The second conservation district in the county was certified a year later — the Rollingstone-Stockton-Gilmore. The two eventually merged with a third local district to form the Winona SWCD.
Speakers at the anniversary program highlighted aspects of those early years, as well as thanking all the partners involved in protecting area soils and water.
"Conservation started in our county the year before [the establishment of the SWCD district], with work done by the CCC [Civilian Conservation Corps]," said Leo Spelt, chair of the Winona SWCD board of supervisors. "Everything that has been accomplished over the years is a tribute to those who got the districts going and continued efforts over the years."
Longtime conservationist's contributions
Jim Sillman, son of longtime district conservationist William Sillman, shared stories of traveling and helping his dad survey land to lay out contour strips and other conservation features. William Sillman worked as soil conservationist from 1936 until his retirement in 1973.
"As a 5-year-old, I carried the surveyor's rod, and later when I was older, the transit and tripod," he recalled. "I got a 7-ounce Coca-Cola and Nut Goodie bar for my work."
As he grew older, he admired his dad and the meaningful work he did.
"He told me one time that conservation was 50% fieldwork and 50% PR and sales," he said. "He went to every farm in Winona County and had a sign-up rate in the 90th percentile."
To help convince farmers that conservation practices had merit, William Sillman led tours around the county to show what specific improvements could do.
"Dad's tours were never on time, because he liked to talk," Sillman added, sharing that there were times his dad would return home close to midnight.
When William Sillman retired in 1973 and the SWCD staff decided to host a party, Jim Sillman said his dad worried that no one would come.
"It was standing-room only," Jim Sillman recalled, his voice catching a bit. "That was the first time in his life that he was speechless." Dozens of landowners thanked him for helping implement conservation on their land, and for saving their farms.
LeAnn Buck, executive director of the Minnesota Association of Soil and Water Conservation Districts, noted that the state currently has 89 SWCDs and 445 citizen board members.
"[This] event is a testimony to locally led efforts and commitments to conservation," she said.
Practices tailored to the land
Winona County's topography of steep bluffs, valleys and streams made the region a prime candidate for early conservation. Such efforts were in the works across the Mississippi River in Wisconsin back in the mid-1930s. As soil conservationists and landowners met, their first priority was stopping erosion on the top of ridges. Gully control, strip cropping, erosion control along streambanks and roads, tree planting, fencing and terrace outlets were among the first conservation practices in the Burns-Homer-Pleasant district, according to a 1975 soil conservation article.
Conservation practices implemented today have evolved to fit the types of farming now on the land, said Daryl Buck, Winona SWCD district manager. Some livestock farms have gone out of business and have been replaced by corn and soybean operations. So, conservationists and landowners are looking at alternative practices, such as cover crops. Also, more ponds have been built in the last decade as grade stabilization structures.
Concluded Buck: "It's neat to reflect on what [the early soil conservationists and landowners] did here, and to continue what they started."
Subscribe to receive top agriculture news
Be informed daily with these free e-newsletters
You May Also Like
---