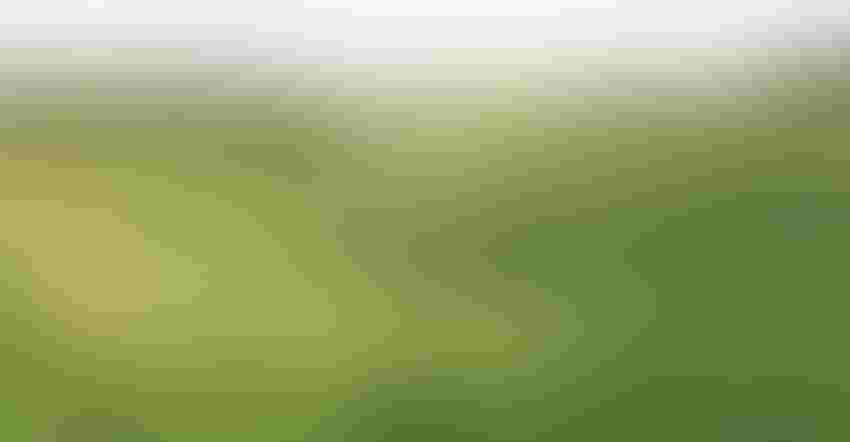 I was talking to a farmer friend the other day, and he brought up some of USDA's recent efforts to have all its agencies work more closely together. He told me he hoped we wouldn't change our name again, because he's still trying to get used to calling us NRCS instead of SCS. I'm in full support of any effort to make our conservation programs more accessible and easy for farmers to use, but I also fully understand how difficult change is — and how hard it is to keep up with all the acronyms. 
The only time I've heard more acronyms was when I was in the Army. Some of those were for real things, and others were for saying something that can't be repeated in mixed company or a family-oriented farm publication. For more than 60 years though, our agency carried the name Soil Conservation Service. That name was straightforward. We worked hard to teach people about the often-underappreciated natural resource. And everyone understood that when it came to soil, SCS was the place to go.
SCS to NRCS
The new name, Natural Resources Conservation Service, came out in 1996. It was meant to better illustrate the complex interactions that occur in nature and to convey the five groups of essential natural resources: minerals, water, air, plants and animals. Yes, we stretched things a little to substitute minerals for soil. For one, we wanted to keep soil as the most prominent priority in our agency's mission. And for another, most soils do have a mineral component (sand, silt and clay). The mineral component comes from weathered-rock parent material and is often key to its properties, characteristics and behavior. But adding soil as a natural resource is also where it gets pretty exciting to illustrate those complex natural interactions. Why? Because healthy soil actually is a combination of all those other natural resources.
Soil has that mineral component, but it also needs to have a balance of air, water, plants (or at least organic matter from what used to be plants) and animals (both for organic matter and active soil biology). It's the various percentages of each of these things that gives us the tremendous variety of soil types.  Understanding this concept can also help us better understand the science behind soil management. For example, it's very difficult to change the mineral content of your soil, but there are several management or structural techniques you can use to affect the aeration, water-holding capacity, biological activity and organic matter.
Here's something to really make you think. All of those other natural resources are also composed of varying combinations of one another. It reminds me of the story of the Zen hot dog vendor who said he could make me one with everything. Ok, I know, bad joke — and I'm pretty sure it's supposed to be on a spiritual level and not a physical one. But it still makes you stop and think. 
So soil is still key to what we do at NRCS, but I also hope you make the connection to NRCS whenever you think of conservation of all of our precious natural resources. We are here to help.
Dozier is the Illinois state conservationist. Direct comments or questions to [email protected].
Subscribe to receive top agriculture news
Be informed daily with these free e-newsletters
You May Also Like
---