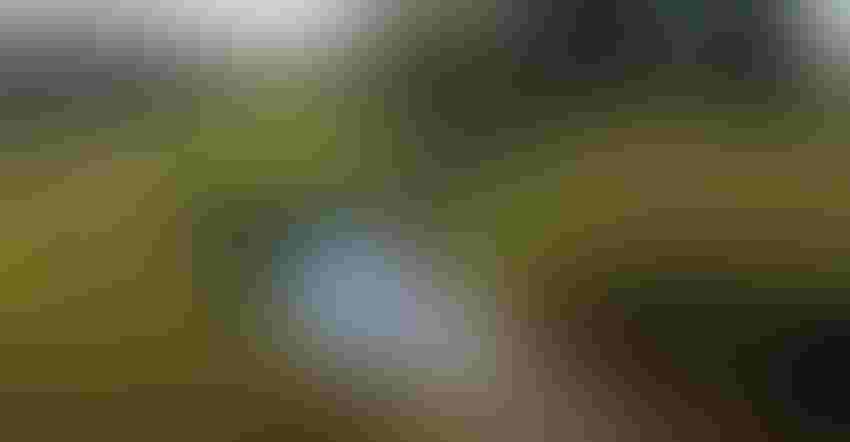 GAME ON! Offering more choices to players, the new version of the game includes parcels of land zoned for urban development, added livestock options and an algorithm that shows how management choices impact wildlife biodiversity.
By Brandy Case Haub
Water Rocks! — Iowa's award-winning youth water education program — recently debuted an improved version of its popular Rock Your Watershed! game. I had a conversation with Ann Staudt, science director with Water Rocks! (WR), to understand the evolution of the game and its continued popularity.
When asked about the origins of the Rock Your Watershed! game, Staudt told me when the Iowa Nutrient Reduction Strategy was released in 2012, the WR team proposed the idea of a computer game to help young people understand the connection between land management practices and Iowa's water and soil quality. Staudt explained, "The big question was, 'Could we make something that's fun and competitive, but also grounded in science?' " The WR team wanted to make sure the game they developed would be representative of land use across the state of Iowa.
"It was also really important to raise awareness about watersheds, as that's a central goal of the WR program," said Staudt. "The Rock Your Watershed! game had to be something that made the complex concept of a watershed more concrete for younger people, and would help illustrate how individual choices have ecological impacts, even on a small scale."
Challenge is land management options
The WR team began digging into research on land use, soil erosion, nutrient transport and precipitation rates to ensure the game's equations and correlations would be accurately represented (a full list of resources that inform the game are included on the WR website). With the help of web designers at Entrepreneurial Technologies, the Rock Your Watershed! game was born, making its official debut on the WR website in late 2012.
With 10 parcels of land, Rock Your Watershed! players are challenged to choose from several land management options on each piece of land, balancing the economic and environmental impacts within their watershed. The resulting score reflects how factors, such as economic profitability, soil erosion, nutrient use and movement, and biodiversity, are all affected by choices made throughout the game.
Taking game to next level
The updated version of Rock Your Watershed! debuted this spring. "The original version of the game was successful, but we felt it was time to take it to the next level by offering more choices to players," said Staudt. The new version includes the addition of parcels of land zoned specifically for urban development, added livestock options and an algorithm that demonstrates how management choices impact wildlife biodiversity.
"We noticed that when youth played the game, they were drawn to choices that related to animals," says Staudt. "We added livestock options, as well as the impact of management choices on biodiversity. The value of biodiversity can be difficult to measure, but is nevertheless critically important to the health of our ecosystems."
Teach complex concepts in engaging way
"What's really exciting about the new version of the game is the ability to revise your choices during play," said Staudt. "In the old version, you had to start the game over if you wanted to improve your score. Now, a player can say, 'I wonder what will happen if I tweak this one thing?' and they can revise their choices to see how their score changes." As in real life, Mother Nature always adds an element of unpredictability. Scores vary each time the game is played to demonstrate how environmental impacts change with precipitation variability.
The ideal audience for the Rock Your Watershed! game is middle and high school students, and it's well-adapted to a classroom environment because of its competitive element. Staudt says, "Here you have this visual game interface that can teach complex concepts in an engaging way, and students love it because they are competing against their classmates for scores while playing."
To try your hand at the new and improved Rock Your Watershed! game, visit waterrocks.org and take the Rock Your Watershed! Challenge.
Case Haub is a post-doctoral researcher with Iowa Learning Farms and Water Rocks! programs at Iowa State University.
Subscribe to receive top agriculture news
Be informed daily with these free e-newsletters
You May Also Like
---