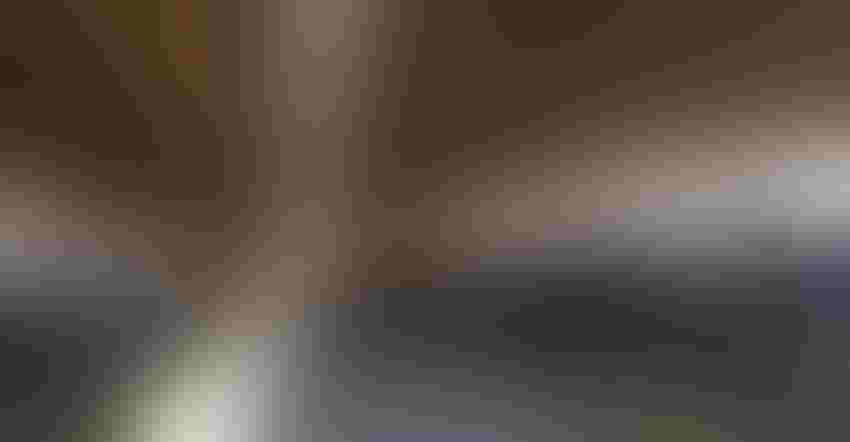 DAIRY COMFORT: Third-party verification is an important marketing tool that adds trust with consumers for McCarty Family Farms dairies, putting numbers and quantification with sustainability practices being administered in the dairy operations.
Photos courtesy of McCarty Family Farms
McCarty Family Farms has been in the dairy business for more than a century. Originating in northeast Pennsylvania with Taylor McCarty, the farming operation has evolved over four generations, allowing more of the family to be involved and diversifying their enterprises.
Looking for opportunities to grow, the farm eventually moved 21 years ago to northwest Kansas, establishing McCarty Dairy in Rexford in 2000. In 2011, the farm began an industry-first collaboration with Danone North America. The following year, they completed a one-of-a-kind evaporative milk condensing plant on the farm.
Today, Ken, Dave, Mike and Clay McCarty own and operate farms in Kansas and Nebraska, where they milk about 13,000 cows, and have 4,000 acres of crop ground and a 2,000-head heifer yard.
Their flagship farm and condensing plant are located in Rexford, Kan., but they also have farms in Bird City and Scott City, Kan., and Beaver City, Neb.
In 2018, together with VanTilburg Farms, the 4,500-cow MVP Dairy was constructed in Celina, Ohio, as a partnership between McCarty Family Farms and the VanTilburg family.
Valuing sustainability
Ken McCarty and his family have always valued sustainability throughout their growing enterprises. But in today's consumer marketplace, anecdotal information isn't enough to prove environmental consciousness. McCarty needed data to back up their claims of efficient use of natural resources and environmental stewardship.
"All of our farms are Non-GMO Project Verified, Validus DairyCARE Certified and B Corp certified," McCarty says. In addition to these third-party verifiers, McCarty also uses Sustainable Environmental Consultants to quantify — in language that a consumer is familiar with — the farm's environmental impact.
"But we also wanted to collaborate on ways to lessen our environmental impact and to create positive change throughout our entire ecosystem," McCarty explains. "SEC brings the practical and the technical know-how to a very complex and evolving aspect of our business and our farms. Through their expertise and guidance, we have been able to better assess our farms and ways in which we can improve while also quantifying how our efforts have created progress."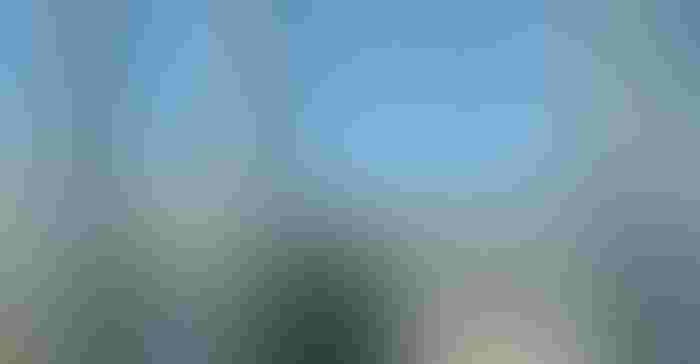 ONE OF A KIND: In 2011, McCarty Family Farms completed a one-of-a-kind evaporative milk condensing plant on its dairy farm in Kansas.
That might include putting numbers with improvements to soil health, reducing fossil fuel use or more efficient use of water.
"Since our inaugural EcoPractices report was completed in 2016, SEC has allowed us to show those improvements in a way that not only helps us to make better decisions, but also to better tell our story to our stakeholders," McCarty says. "SEC helps us tell our story by converting complex ideas and datasets into easily understood infographics and stories. From the SEC team, we have empirical scientific data to support our claims, but are able to state those claims in ways anyone can understand."
Helping farmers
John Harsch, president and chief operating officer of SEC, says that his company has assembled a team that is passionate about sustainability, supporting farmers and helping clients reach sustainability and regenerative agriculture goals.
Founded in 2008 as part of the employee-owned Wright Service Corp., SEC operates in three divisions — including sustainability risk management, agricultural compliance, and engineering and erosion control.
"We work with a wide range of farming operations, companies and associations in agriculture at many levels, to assist them with their supply chain and the journey they are on for sustainability, reducing risk and regenerative agriculture," Harsch says. "We utilize a robust process that takes a different approach to quantification of impacts on the farm and provides that true third-party verification that's needed for food, beverage and ingredient companies to support their initiatives."
For McCarty Family Farms, SEC helps it quantify its sustainable approach to production, assisting in marketing milk to food and beverage companies that require environmental stewardship. SEC is able to collect data from the farming operation and deliver reports that quantify the farm's water usage, by detailing savings from its barn flush system or the use of lagoon water for crop irrigation.
SEC provides consumer- and brand-friendly comparisons to help visualize McCarty's data. They might equate the farm's carbon reductions with removing a specific number of cars off the road, to help consumers and brands understand the overall impact in language they can digest.
The SEC EcoPractices reporting platform results in greater efficiency, more transparency, reduced risk and an overall increase in environmental responsibility, Harsch says.
"Farmers typically have access to data, but they don't know how to use it in ways to increase their profits and sustainability," he explains. "EcoPractices provides its farmer-partners with seamless data collection, comprehensive and customized assessments and reports, professional recommendations, continuous improvement planning, and sustainability project management. The program can be tailored specifically to the individual farmer, and each step in the process can be developed to meet their needs."
Tell the story
"SEC helps tell our story in a way that is easily understood by the majority of people that don't live and work on a farm," McCarty says. "Utilizing teams like the one at SEC can give those of us in agriculture the confidence to tell our story, to be proud of our story, to be humble enough to admit where we can improve, but to also show where we have improved. They assist us in telling our story in a way that others will understand."
Learn more about SEC at sustainableenviro.com. Get all the details about McCarty Family Farms at mccartyfamilyfarms.com.
Subscribe to receive top agriculture news
Be informed daily with these free e-newsletters
You May Also Like
---