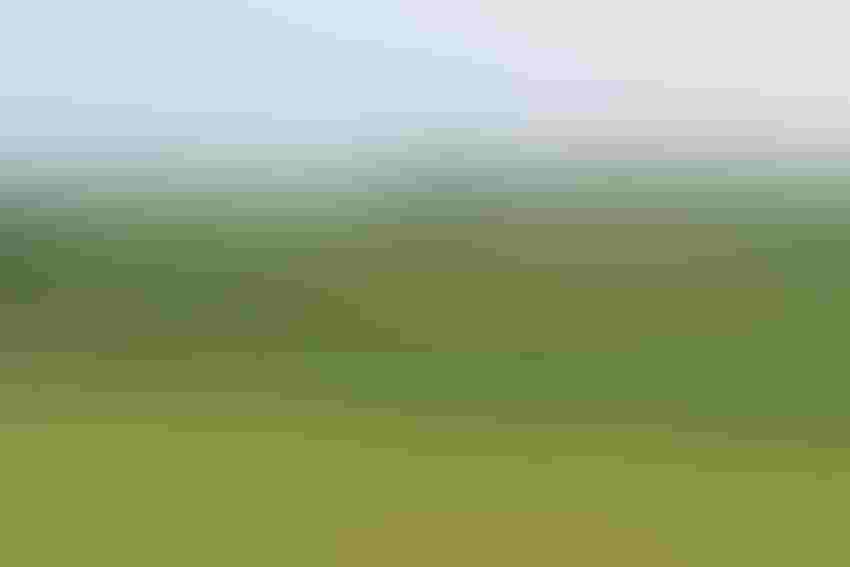 SAVING SOIL, PROTECTING WATER: The job is far from finished, but Iowa farmers and landowners continue to make progress on putting more conservation practices on the land. They installed conservation practices on 458,000 acres with USDA-NRCS assistance in 2016.
Editor's Note: Johnson is public affairs specialist for USDA-NRCS in Iowa.
In 2016, Iowa farmers signed up to add new conservation practices that protect more than 458,000 acres with planning and financial assistance through USDA's Natural Resources Conservation Service (NRCS).
Through two of USDA's most popular conservation programs—the Environmental Quality Incentives Program (EQIP) and the Conservation Stewardship Program (CSP)—Iowa farmers will install best management practices to their farms. Those practices include terraces, grassed waterways, no-till, animal waste facilities, rotational grazing systems, cover crops, and nutrient and pest management. These practices can help reduce soil erosion, improve water quality, enhance soil health and productivity, and provide wildlife habitat.
Permanently conserving agricultural working lands and wetlands
Rural landowners are also permanently conserving agricultural working lands by restoring and protecting agricultural lands and wetlands through enrollment in the Agricultural Conservation Easement Program (ACEP). In 2016, NRCS obligated $12.5 million in ACEP funding through 22 permanent agricultural and wetland easements that cover 2,893 acres.
Overall, Iowa farmers received $36.5 million in conservation funding in fiscal year 2016 through EQIP, CSP and ACEP. Historically underserved farmers, such as beginning farmers, limited resource producers and veterans, received $6 million in conservation practice financial assistance through 189 contracts, covering 15,000 acres.
EQIP program overview: Iowa NRCS obligated more than $17.6 million to Iowa farmers through 758 contracts covering 80,798 acres through EQIP – a voluntary conservation program that promotes agricultural production and environmental quality. Through EQIP, farmers can choose from a conservation practice list developed at the county level to treat local resource concerns.
County EQIP leaders by the numbers:
4,409 – Acres treated with conservation practices in East Pottawattamie County.

$1.26 million – EQIP funding for Carroll County.

22 – EQIP contracts in Allamakee County.
CSP program overview: In 2016, Iowa NRCS obligated $6.3 million through 628 new and renewed CSP contracts covering 374,000 acres. CSP is a voluntary conservation program that encourages producers to comprehensively address resource concerns by undertaking additional conservation activities while improving, maintaining and managing existing conservation activities. CSP pays participants for conservation performance – the higher the performance, the higher the payment.
County leaders in acres treated, funding and contracts through CSP:
23,046 – Acres treated in Keokuk County through CSP.

$639,448 – Amount Keokuk County landowners received in CSP funding.

45 – CSP funded contracts in Howard County.
For county-specific conservation program information, visit http://bit.ly/2g5MVWX or contact your local NRCS office.
Subscribe to receive top agriculture news
Be informed daily with these free e-newsletters
You May Also Like
---