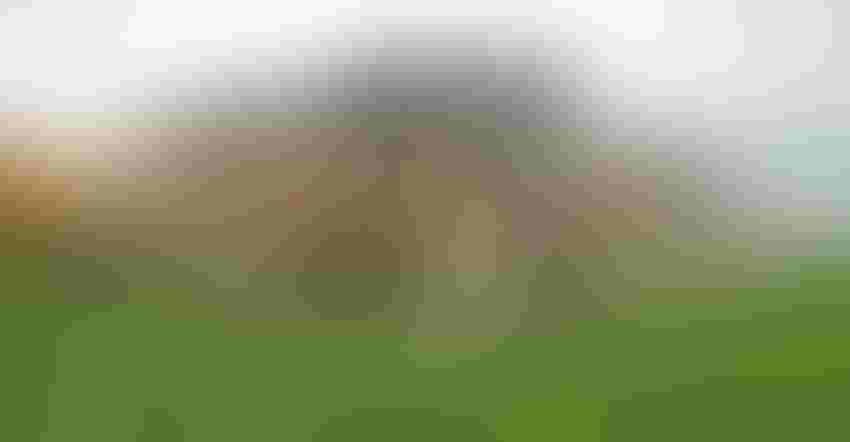 SUSTAINABLE PRACTICE DATA ONLINE: Farmers interested in exploring different conservation practices, such as cover crops, can access a new online database that shares information on various farms in southwest Minnesota.
Jerry and Nancy Ackermann, Lakefield, Minn.
By Caryn Mohr
You're a Minnesota farmer who cares about conservation. However, the risks of veering from conventional farming feel risky. How would new practices affect the bottom line? Have they worked on other similar farms? And besides what any research says, what do actual farmers think?
A new online database will connect farmers to other farmers to share their experiences with sustainable farming methods. Farmers will be able to pull up the tool on their phone or desktop computer, and find nearby peers willing to share their experiences with specific practices.
The idea originated in a University of Minnesota Extension Southwest Regional Sustainable Development Partnership (Southwest RSDP) Natural Resources Work Group meeting two years ago. Since then, the Southwest RSDP has supported the development of case studies to populate the database. According to Anne Dybsetter, Southwest RSDP executive director, this peer-to-peer sharing is about honoring farmer experience and expertise.
Connecting farmers to farmers
Dean Current, program director of the U-M Center for Integrated Natural Resource and Agricultural Management (CINRAM), leads the project. Recalling its origins, Current says work group members were discussing regional needs around soil health.
"Discussion came around to talking about the fact that there are farmers out there using these practices and doing very well," he says. "In some cases, their crops are more productive. They're reducing input costs and increasing profits from their fields after a period of years."
Changing farming practices can be a risk, and farmers need a platform for exchanging their experiences. The Sustainable Agriculture Case Study Database provides a forum for sharing the methods, challenges and results of Minnesota farmers who have adopted specific conservation practices. Farmers using the database can search for examples in close geographic proximity. Participants willing to talk to other farmers are also invited to share their contact information.
"If someone is interested in adopting conservation practices, they can talk with someone who has done it, and learn from a farmer's perspective what the challenges and benefits are," Current says.
To initially populate the database, RSDP supported undergraduate student Lauren Budenski in interviewing six southwest Minnesota farmers about their practices. Interviewees ranged from a farmer with a conventional farming background to one of the state's organic farming pioneers. Initial interviews focused on cover crops, crop rotation and diversity, and reduced tillage methods.
"We're hoping it serves as a platform that allows a farmer interested in cover crops, for example, to contact another farmer to talk about their experience," Current says.
Current is working with the Sustainable Farming Association and others to explore ways of including additional farmers in the database. Care is being taken to reach out to farmers sensitively and share only the practices and contact information they wish to provide. Down the road, Current hopes to implement an online form that farmers can use to provide their own information. In the coming years, Current seeks to expand the database statewide and into a broad spectrum of sustainable farming practices.
"The success will be partly based on partners coming in with their cases, and populating the database so it's a useful tool," Current says. The database is expected to be live on the CINRAM site by this summer. Farmers interested in participating, organizations interested in partnering, and funders interested in supporting are encouraged to contact Current. Once live, RSDP will share the database link through its newsletter and social media channels.
Ultimately, this peer-to-peer sharing has the potential to influence farming practices, according to Dybsetter. Adopting conservation practices can mean stepping outside the norm, and a repository of sustainable practices in use by real farmers can take away some of the uncertainty.
Potential growth
Beyond its original intent, Current sees wider potential for the database. The tool could be a platform to share agritourism, agroforestry and other sustainability efforts. Organizations or others looking to partner with farms in a specific region may also find the database to be a helpful resource. Current also sees the potential for it to contribute to research. "Now that we have the basic platform, we could add more detailed information on soil characteristics and potentially use it as a monitoring tool to monitor changes in soil health," he says.
For now, though, the focus is on populating the database by and for farmers interested in conservation practices.
"Farmers understand best the challenges they face and opportunities available to improve soil health and their bottom line when adopting more sustainable practices," Current says. "We hope to harness that inherent understanding of the land and the impacts of improved practices over time, and make that experience-based information available to other farmers considering adopting sustainable practices through a farmer-to-farmer exchange."
For more information about RSDP, contact Dybsetter at [email protected] or 320-235-0726, ext. 2012.
To learn more about the database and opportunities to be involved, contact Current at [email protected] or 612-624-4299.
Mohr is assistant statewide director of the University of Minnesota's Regional Sustainable Development Partnerships.
Subscribe to receive top agriculture news
Be informed daily with these free e-newsletters
You May Also Like
---