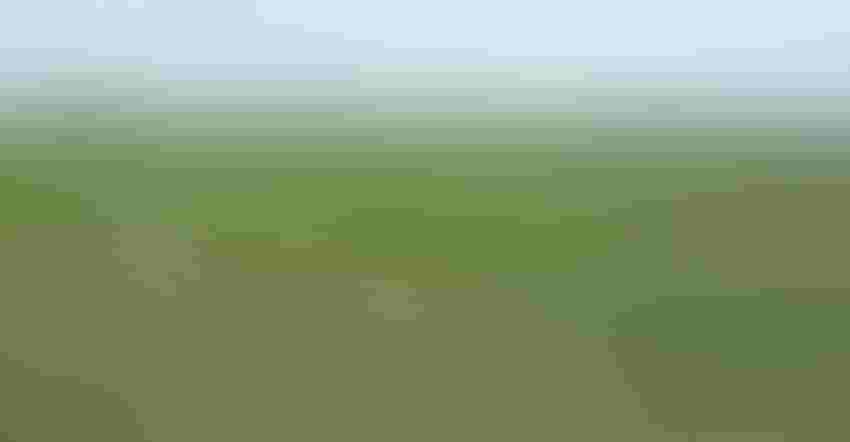 SAVING RESERVOIRS: All four of Kansas' federal reservoirs have lost holding capacity and life expectancy to sediment buildup.
Kansas is making funding available to help landowners in the watersheds of four of the state's federal reservoirs — Fall River, Kanopolis, John Redmond and Tuttle Creek — undertake land use practices that will protect the reservoirs from filling in with sediment.
All four of the reservoirs have lost substantial holding capacity and life expectancy because of a buildup of sediment. One of them, John Redmond, was the site of an expensive dredging operation that made only a tiny gain reservoir capacity.
The Kansas Reservoir Protection Initiative was funded by the 2018 Kansas Legislature as part of a partial restoration of the State Water Plan Fund to address priority Kansas Water Vision projects recommended by the Kansas Water Authority. 
Kansas Department of Agriculture, Kansas Department of Health and Environment, Kansas Water Office and the Kansas, Neosho, Smoky Hill-Saline and Verdigris Regional Advisory Committees are all involved in developing the initiative.
It is a relief to see Kansas emerging from years of funding shortages and money being allocated for such vital projects.
As much as I have criticized former Gov. Sam Brownback for his misguided tax experiment, I have to applaud him on his efforts to address the issue of water and to develop a mechanism for assuring future supplies.
It's also good to see the effort being made to change land use practices as a way to save the reservoirs that constitute the water supply to most heavily populated region of the state – good because we already have proof that it works.
Two decades ago, there was considerable concern that Cheney Reservoir in south-central Kansas, which supplies municipal water to the state's largest city, Wichita, would be lost to silting-in.
Farmers in the watershed took action, helped by USDA's Natural Resources Conservation Service and the city of Wichita. They enrolled land closest to the reservoir in the Conservation Reserve Program, turned thousands of acres from row crops to grasslands or forage crops, added riparian buffers along streams and adopted no-till farming practices on land still planted to crops.
Thanks to their efforts, the Army Corps of Engineers now puts the expected lifespan of Cheney Reservoir at 200 years or longer. The sediment rate is only 5%, and most of that was deposited in two unusually heavy rainfall events before the North Fork Ninnescah Watershed preservation efforts started.
For many of the farmers in the region, the desire to see the reservoir preserved was personal — they sacrificed their family farms to the building of the lake. The thought that it might not survive long-term was unacceptable.
For the farmers who now face trying to control sedimentation in Fall River, Kanopolis, Tuttle Creek and John Redmond, the job is daunting. Those reservoirs have already lost somewhere between 35% and 46% of their holding capacity.
The stakes are too high, however, to allow the initiative to fail. Stopping sedimentation is by far the least expensive and least disruptive way to go about assuring a future water supply. Dredging, as has already been determined in the John Redmond project, is expensive and time-consuming, and it only removes a tiny portion of the collected sedimentation.
Building new reservoirs to replace ones lost to sedimentation would be expensive and extremely disruptive in regions that have become highly populated, and where massive amounts of farmland have already been lost to urbanization.
The greatest possible outcome will be to see every landowner in the watersheds participate. Here's to a long and healthy life for each and every one of these reservoirs.
Subscribe to receive top agriculture news
Be informed daily with these free e-newsletters
You May Also Like
---