Quick Take: Pork in schools, carbon guide, conservation, essay contest
Quick Take: Pork in schools, carbon guide, conservation, essay contest
Look for more pork in schools, get data details for carbon programs, check out new federal dollars for Illinois conservation efforts, and learn how FFA members can earn money with prose.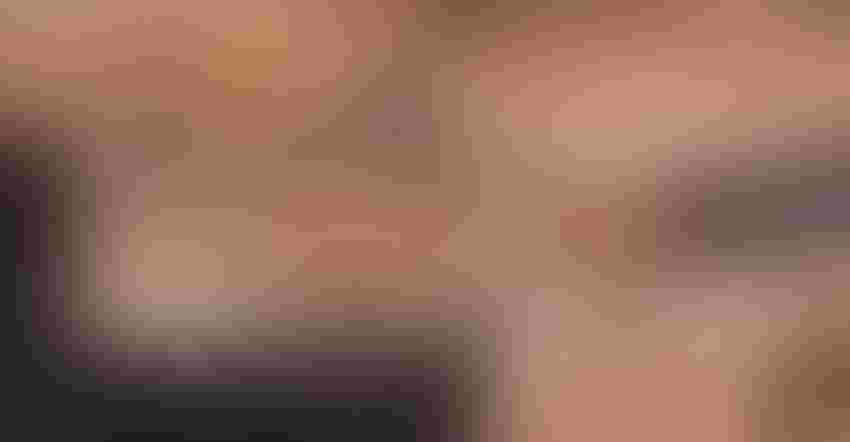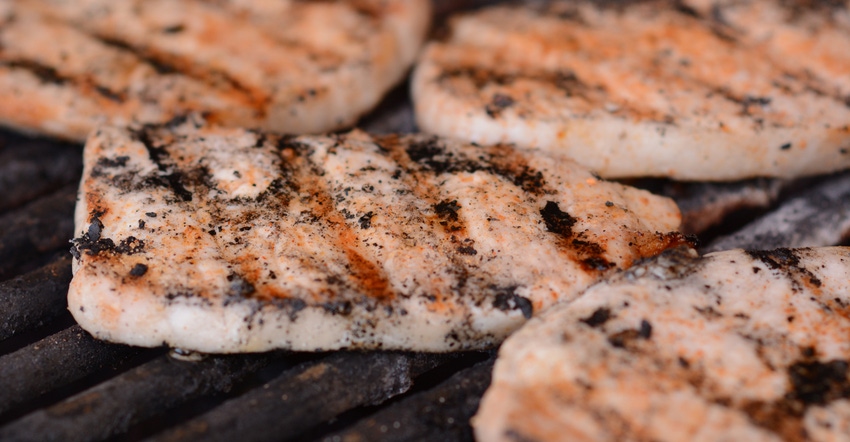 PORK CHOP? Illinois pork producers want students to learn how to cook pork properly.
Holly Spangler
IPPA funds pork in schools
The Illinois Pork Producers Association has awarded $10,000 in food service grants to 45 recipients, each of which is an Illinois high school culinary, food service or consumer education class. Every organization that applied for fall 2022 received a grant.
Last spring, IPPA awarded $9,000 to 41 schools, reaching 3,860 students. The association started the grant program to teach students about pork production and high-quality protein produced on Illinois pork farms. The grant provides funding for buying pork that teachers can use in their classrooms.
"The opportunity to form partnerships in our schools and communities with Illinois Pork helps continually build the relationship of how pork is grown and cared for within the next generation," says Thomas Titus, IPPA president.
The organization estimates that it's reached 8,160 students in 2022 with these education grants.
"A positive experience when cooking and consuming pork is pivotal, and our food service grants ensure that students are learning to cook pork properly," Titus says.
Grants are funded by the association and the Pork Checkoff.
IL Soybean releases Carbon and Data Guidebook
Using checkoff dollars, the Illinois Soybean Association recently funded a management guide for carbon and data. Find the Carbon and Data Guidebook at ilsoyadvisor.com.
The idea behind the guide is to help growers organize data for sale, whether for a carbon program or some other data-heavy program. The guidebook has specific advice on file types, digital tools, practices and types of data farmers will need to enter a carbon market.
"Looking at the future, these ecosystem service markets are among the first opportunities growers have to sell their practice data," says Megan Miller, ISA agronomy programs manager. "Getting your data in order now will allow you to take advantage of future opportunities."
USDA invests conservation dollars in Illinois
USDA has announced partnerships with several Illinois farm organizations to further conservation efforts through the USDA Partnerships for Climate-Smart Commodities program. Out of an original budget of $1 billion, the program awarded $2.8 billion in grants to 70 selected collaborative projects and partnerships. Ultimately, USDA's anticipated investment will triple to more than $3 billion in pilots that will create market opportunities for U.S. commodities produced using climate-smart production practices.
Here are examples of grants that were awarded:
Farmers for Soil Health. Funded at $95 million, the Farmers for Soil Health project will incentivize additional acres of cover crops, with the goal of 30 million acres in Illinois by 2030.
The FSH collaboration includes IL Corn, Illinois Soybean Association and Illinois Pork Producers Association, which are partners via their national associations.
Field to Market. Funded at $70 million, Field to Market will work through the Precision Conservation Management (PCM) program administered by IL Corn and ISA.
"IL Corn promised an additional $100,000 of funding and $50,000 of in-kind services for the Field to Market Innovative Finance Initiative project. We are heavily invested in climate-smart programs, vetted by farmers and workable for farmers," says Marty Marr, Illinois Corn Growers Association president and a farmer from New Berlin, Ill.
The idea behind PCM is to help farmers see economic and environmental benefits to conservation practices via research on real Illinois farms.
"The transition to climate-smart agricultural practices is a journey that many farmers cannot undertake alone," says Field to Market President Scott Herndon. "We are incredibly grateful to be selected as a recipient of this funding, as it allows us to increase the availability of innovative strategies that reduce the financial and agronomic risks for farmers in adopting climate-smart practices."
Growmark essay contest now open
Growmark is again holding an essay contest for all U.S. high school FFA members, with the chance to win $1,000 for the member and $750 for his or her chapter. Four national runners-up will each receive $500, and their chapters will receive $300. States with at least 25 essays submitted will also have a state winner selected. Each school may submit one essay.
The theme for the 2023 contest is: "How can ag cooperatives stay relevant to future generations?" Deadline is Oct. 28.
This is the 30th year for the essay program, designed to help young people develop their writing skills, learn about current issues affecting agriculture and understand the unique role of cooperatives.
Get more details at growmark.com; submit essays online.
Subscribe to receive top agriculture news
Be informed daily with these free e-newsletters
You May Also Like
---