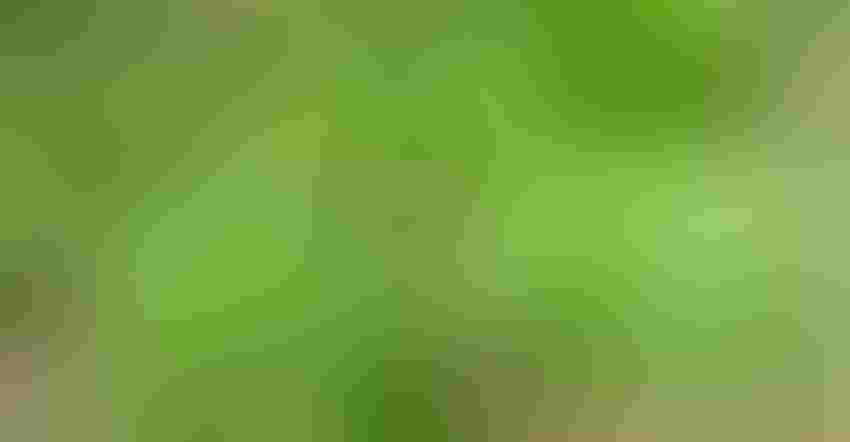 SURVIVOR: Bur oak trees survive under difficult soil and moisture conditions, in rural and urban settings, and can live for centuries.
Curt Arens
Many years ago, as we were developing our community arboretum in my hometown, we planted a handful of bur oak seedlings in our parks. At the time, there were a few skeptics who mentioned that they would never live long enough to see these oaks amount to anything.
Besides, their experiences with bur oak were in a wild, pasture setting, where the trees grew up gnarled and tough. They weren't considered stately park trees.
Now, about 30 years later, those little bur oak seedlings have grown to about 40 feet in height and are beautiful shade trees in our parks. Granted, they were planted next to a creek, so moisture was never a problem in their growth. Yet, this little bur oak experiment has proven to me that oaks are a tree that should be considered for plantings around the farm and ranch.
On our farm, there are no native bur oak trees. Our creek valley grows plenty of native hackberry and cottonwood, but no oak. That's why we planted a couple of bur oak seedings a few years back on the farm, because of their longevity and toughness under extreme conditions.
Tough conditions
Oaks thrive in zones 3 to 8, which covers most of the continental U.S. They are known for their slow growth rate, which is why they are considered survivors. They take their time and require a little patience, growing maybe a foot or more a year under normal conditions.
In our park setting, where moisture isn't an issue, they have grown up to 2 feet a year at times. At maturity, a bur oak can grow as tall as 50 to 75 feet, or up to 80 feet under certain conditions. The scientific name "macrocarpa" means "large fruit," which refers to the large acorns enclosed in a bur-lined cap that wraps around the nut in bur oak trees.
The trees grow well in almost any soil condition and are suited to rural settings, and even urban settings where smoke and other pollutants can harm other tree species. The wild oaks in native hardwood woodlands may not be as stately in these conditions, but they grow out of almost any soil type and on rough terrain.
While oaks thrive if moisture is abundant, they also are known for their drought tolerance, and can handle regions that are semiarid.
It is important to note that in the eastern counties of Nebraska, and other parts of the Great Plains, oak decline has been an issue — with browning leaves in late summer, early leaf drop, or leaves that stay on the tree into the winter months, or severe twig and branch dieback.
These common symptoms of bur oak blight (Tubakia iowensis) seem to be most common in a subspecies of bur oak, Q. macrocarpa var. oliviformis, which is normally found on higher and drier sites. While there may be other factors in play, including herbicide exposure, woodland disturbance, oak wilt, root decay or borers, oak blight is something to watch for.
For centuries
If you plant an oak tree on your home place, you are not planting it for yourself. These long-lived trees can survive hundreds of years. There is a centuries-old specimen bur oak in Ponca State Park along the Missouri River near Ponca, Neb., that was core dated in 1964 to the year 1644.
That was 160 years before Capt. Meriwether Lewis and Capt. William Clark and their expedition visited the region in 1804 on their way up the Missouri River. It is certainly one of the oldest surviving trees in the state. So, if you plant a bur oak tree today on your farm, you might be planting a living monument that could be around for centuries.
Subscribe to receive top agriculture news
Be informed daily with these free e-newsletters
You May Also Like
---