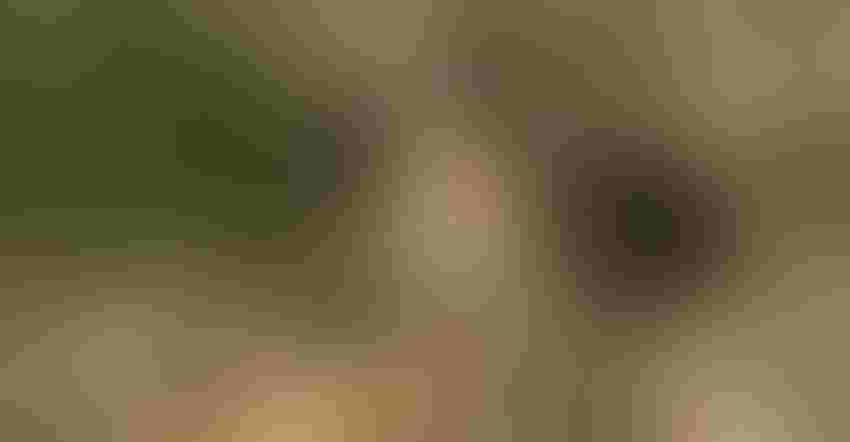 NESTING: A new method to provide top-quality quail habitat has been introduced in Iowa — using the Conservation Reserve Program. USDA is taking offers from landowners to enroll current CRP land or new CRP land in the quail habitat wildlife plan.
Southern Iowa landowners interested in improving habitat conditions for bobwhite quail have a first-in-the-nation opportunity through the Conservation Reserve Program (CRP).
Through a new State Acres for Wildlife Enhancement (SAFE) project called Early Successional Quail Habitat, USDA's Farm Service Agency (FSA) is making 40,000 Iowa CRP acres available for habitat improvement in 35 southern Iowa counties.
Early Successional Quail Habitat combines management techniques to provide quality brood-rearing habitat, native vegetation for nesting habitat and wildlife food plots, and it allows for the establishment of shrubs and tree-edge feathering to provide winter covey headquarters. Landowners may sign up through the continuous CRP to enroll new cropland into the Early Successional Quail Habitat opportunity, or SAFE may be used to re-enroll existing general CRP acres that meet eligibility requirements.
A unique CRP opportunity
Alan Lange, resource conservationist with USDA's Natural Resources Conservation Service, says FSA, NRCS and the Iowa Department of Natural Resources (DNR) are collaborating on the project. "This is a unique CRP opportunity for southern Iowa landowners," says Lange. "We are the first state to offer this type of management option. We feel restoring top-quality winter, nesting, and early successional habitats will increase Iowa quail populations."
Lange says the selected counties historically have the strongest quail populations. He says other grassland bird species and pollinators will benefit as well. Land in the lower three county tiers of Iowa are eligible, along with Cedar, Harrison, Muscatine and Scott counties.
Some of the Early Successional Quail Habitat requirements are:
• The landowner must enroll at least 5 acres.
• At least 25% of land enrolled must be managed as early successional habitat, and the remainder must be managed as nesting cover, with the option to include winter covey headquarters and/or food plots.
• Participants can enroll multiple locations in a field or on a tract.
• Neither managed harvesting for hay and biomass, or routine grazing, are allowed.
NRCS recently developed a Wildlife Plan for Early Successional Quail Habitat fact sheet. To learn more about the plant species, seeding rates and management in the plan, visit http://bit.ly/2Quail. If you have questions or want to sign up for Early Successional Quail Habitat, call or visit your local USDA Service Center.
Johnson is the public affairs specialist for USDA's Natural Resources Conservation Service in Des Moines.
Subscribe to receive top agriculture news
Be informed daily with these free e-newsletters
You May Also Like
---