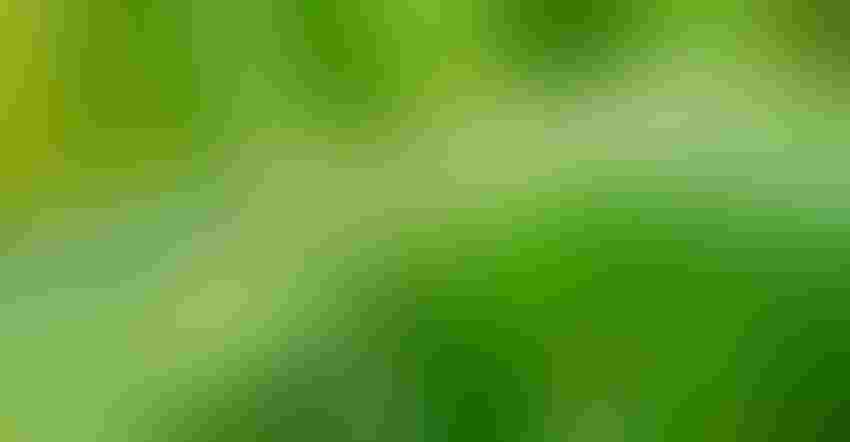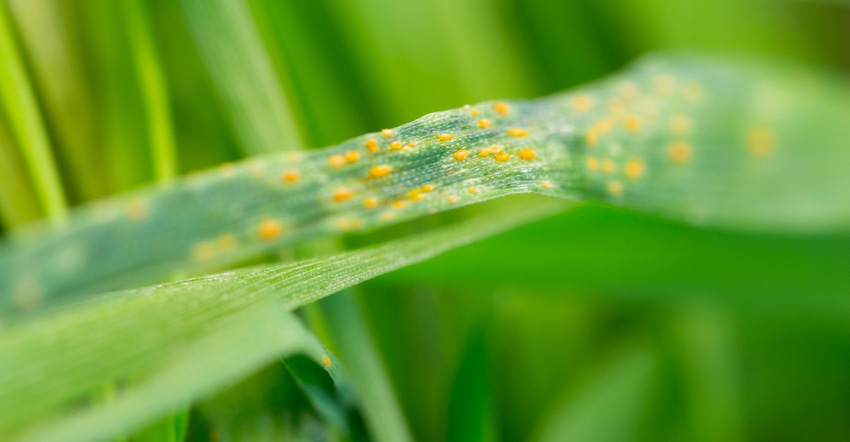 K-STATE CROP SCHOOL: Kansas State University will offer three opportunities to attend its Crop Pest Management Schools in December. Visit sunflower.ksu.edu/agronomy for registration and details.
phalder/Getty images
Kansas State University is offering its Crop Pest Management Schools in December. Farmers can choose in-person learning Dec. 8 at the City Limits Convention Center, Colby, Kan.; or Dec. 9, at the Knights of Columbus Hall, Great Bend, Kan. A virtual session will also be offered Dec. 21.
The schedule will cover: herbicide applications, corn diseases and insects, weed research, wheat diseases and more. Registration for the in-person schools is $50 if registered by Dec. 1, and $75 after that. Registration for the virtual school is $75. To view the full schedule, and to register, visit sunflower.ksu.edu/agronomy.
New form for NRCS
Starting this year, all producers and landowners participating or applying to participate in certain Natural Resources Conservation Services conservation programs must complete form CCC-902, the Farm Operating Plan. Historically, to participate in these programs, legal entities could file either the CCC-901, Member Information; or the CCC-902, while individuals were not specifically required to file the CCC-902 with the Farm Service Agency. Now, to ensure FSA and NRCS are properly determining payment eligibility and maximum payment limitations, all customers must have a CCC-902 on file to establish eligibility.
These changes will not affect participants who already have a Form CCC-902 with a "determined" status recorded with FSA. Customers that do not have a CCC-902 on file with FSA will be sent a letter in the mail in the coming weeks with detailed information on what is needed and how to file the form. The letter requests that the form be completed within 30 days of receiving the letter. To learn more, call your local NRCS office, or visit the USDA page of changes for NRCS and FSA.
Kansas brothers inducted into Howes Hall of Fame
Howes Products recently inducted the Peterson Farm Brothers of Assaria, Kan., into its Howes Hall of Fame.
The first farm and agricultural inductee of the HOF, the brothers are known as engaging presenters of a treasure trove of knowledge relating to the industry.
The Peterson Farm Brothers — Greg, 30; Nathan, 28; and Kendal, 25 — produce an array of both humorous and educational videos. The videos are shared via two YouTube channels and on their social media pages. The Howes Hall of Fame serves as a platform for Howes to acknowledge and thank all the great work that has gone, and goes into, the trucking and agricultural industries. The Howes Hall of Fame officially launched in 2020 as part of the Howes family's celebration of 100 years in business. It can be viewed now at howesproducts.com/hof.
Homegrown by Heroes
This holiday season, the Farmer Veteran Coalition wants Americans to support farmer-veterans by including on Homegrown by Heroes branded item in their plans. This brand program designates veteran-produced commodities around the U.S.
Established in 2008, FVC helps veterans transition from military service to meaningful careers in agriculture. It now boasts more than 30,000 members nationwide. To find Homegrown by Heroes products grown by Kansas farmers, visit farmvetco.org/hbh-search or email [email protected].
Dietitian training
The Kansas Beef Council (KBC) recently held nutrition communications training workshops for students enrolled in dietetic internship programs at the University of Kansas Medical Center in Kansas City and Kansas State University in Manhattan. More than 30 dietetic interns and faculty members participated in the events.
This was the 10th year for KBC to hold the checkoff-funded trainings. Abby Heidari, registered dietitian and KBC director of nutrition; Donald Layman, protein research expert; and Melissa Joy Dobbins, registered dietitian, led the sessions. The trainings allowed students to apply evidence-based guidelines as they practiced delivering science-based protein recommendations in a variety of potential settings, including one-on-one patient counseling. Students also received grilling tips and performed mock cooking demonstrations using top sirloin steaks.
Subscribe to receive top agriculture news
Be informed daily with these free e-newsletters
You May Also Like
---