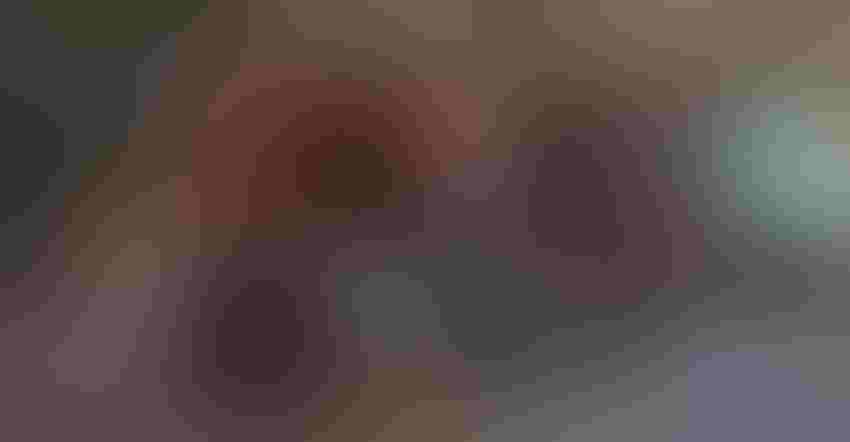 YOUNG LEADER: Zebediah Davis, a Purdue senior from Reynolds, Ind., will join 99 other young people in Brazil in early November for the Bayer Youth Ag Summit.
Brazil is a long way from his family farm near Reynolds, Ind. Yet Zebediah Davis is excited to head there for the Bayer Youth Ag Summit during the first week of November.
"I like to travel, and it sounded like a great opportunity," Davis says. "I decided to apply after one of my advisers in ag economics at Purdue told me about it. When I found out I was selected to attend, it was certainly exciting news."
Bayer spokespeople say more than 2,800 applicants from more than 140 countries applied to attend the 2019 summit. Only 100 youth, ages 18 to 25, from 45 countries will gather in Brasilia, Brazil, for the event. Davis, a Purdue University senior, is one of six participants from the U.S.
The young Hoosier grew up on a hog farm. Today, his family finishes out about 35,000 hogs per year in a wean-to-finish operation. They also operate a Beck's dealership. Davis' mother also works with a landscaping and design firm. "I had plenty to keep me busy growing up," Davis says.
As part of the application process, he was asked to develop an idea that could fit into finding a solution for feeding the world's population by 2050 and doing it sustainably. Using his farm background, Davis framed his ideas around treating manure as a resource and capitalizing on cover crops to improve soil health.
"We learned how valuable manure was a long time ago in my family's operation, and treat it as a resource, putting it where it will do the most good," he says. "I am looking forward to sharing my ideas and learning from others at the summit."
The goal of the summit is to collaborate and develop ideas that each person can take back to his or her home community and implement, Davis explains. "We're going to try to solve the problem of feeding all the world's people and do it sustainably, and we're going to do it in seven days," he quips.
He realizes solving global food challenges while maintaining a sustainable environment is a big task. Yet he's looking forward to tackling it in this unique setting.
Look for a report on Davis' adventure and the group's accomplishments when he returns from Brazil.  
Subscribe to receive top agriculture news
Be informed daily with these free e-newsletters
You May Also Like
---