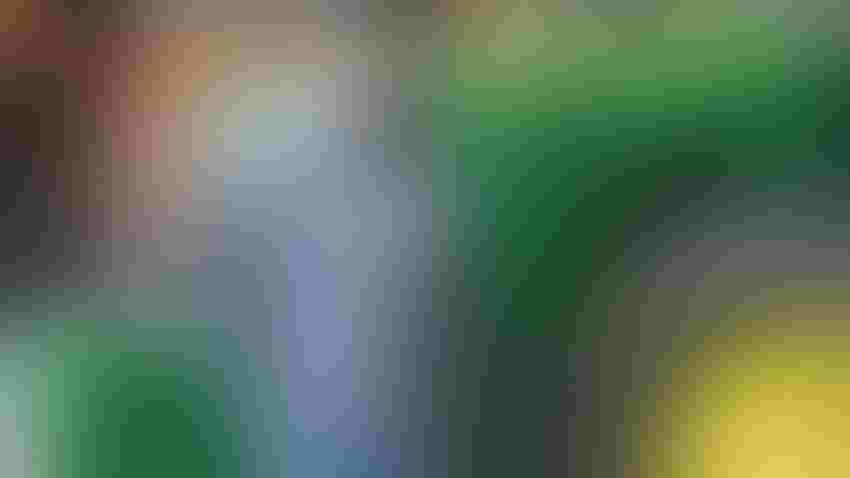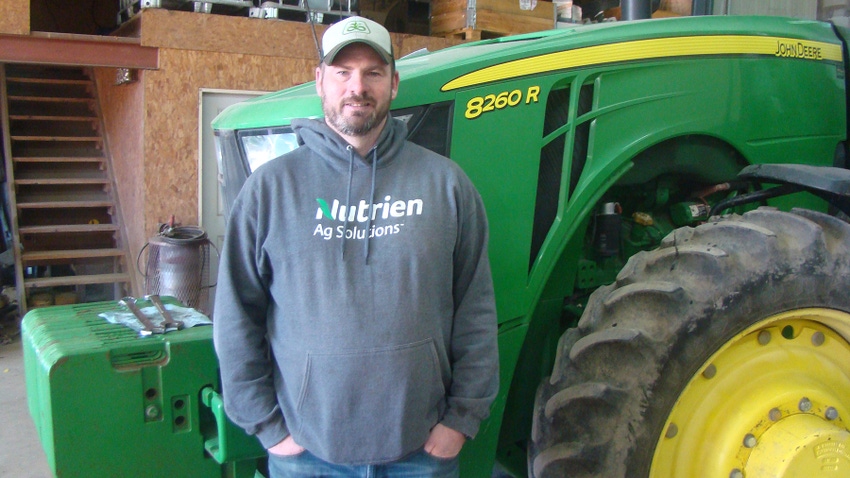 TRY NEW THINGS: Tom Murphy isn't afraid to try new practices, including experimenting with different cover crops. He notes that if a practice or cover crop doesn't work, he tries something else.
Darrell Boone
Farming in the shadow of Chicagoland is a different animal, according to Tom Murphy, who farms 3,000 acres in Porter and Lake counties in Indiana. His operation includes a wide variety of soil types — the good, the bad and the ugly.
"We have some really good soils," Murphy says. "Then we have some farms that are a half-mile from Lake Michigan that are not much better than beach sand. And we also have some that have the nastiest white, bottom-line clay with zero topsoil on it."
Murphy is constantly looking for ways to improve his ground. A few years ago, he noticed neighbors were getting good results with no-till and cover crops. He was still using conventional tillage. So, he decided to give those practices a try.
Early conservation efforts
"I started with no-till on a farm next to the Little Calumet River, then added cover crops," Murphy says. "Later, we picked up a farm that was a real train wreck — serious erosion and gullies. By switching to no-till and cover crops, it has made the erosion manageable. And overall, some of the best crops we've had have been on the farms with cover crops."
His cover cropping program depends on the soil type and situation. His primary go-to is cereal rye, but he uses lots of tillage radishes. For some farms, he uses a mix, including buckwheat.
"There are a lot of different cover crop possibilities out there, and it boils down to knowing what you want to achieve for a particular situation," he says. "Every year we do small tests on a lot of fields, then either increase it or scrap it. It's a learning process, and I try to learn something every day to get better."
Murphy's use of no-till and cover crops is just one reason he was recently chosen Conservation Farmer of the Year by the Porter County Soil and Water Conservation District.
Preventing runoff
Murphy uses other practices to keep soil, nutrients and chemicals where they belong, such as variable-rate application of all fertilizer and pesticide. To reduce nutrient runoff, he's gone to a foliar feeding program rather than spreading dry fertilizer. He gives those applications a boost by adding sugar.
"Sugar is especially helpful with soybeans," Murphy says. "It helps stimulate plants and microbes in the soil, stimulates flowering and pods, and gives us bigger beans."
To reduce chemical usage, Murphy does extensive scouting and targets pesticide usage to only those areas that need it. Besides the benefits to his operation, Murphy takes the long view of why this is important.
"I don't want to see all my topsoil and other applications going down the Little Calumet River into Lake Michigan," he says. "My biggest fear is that we could wind up with another Lake Erie and be government-mandated how to farm. I'd rather learn best management practices now and pass on what I've learned to others."
Murphy says there are other reasons for practicing good conservation.
"When you see muddy creeks, that's all farmland being washed away," he says. "They're not making any more topsoil. If any of my kids want to go into farming down the road, then I need to be taking good care of my topsoil now."
Boone writes from Wabash, Ind.
Subscribe to receive top agriculture news
Be informed daily with these free e-newsletters
You May Also Like
---