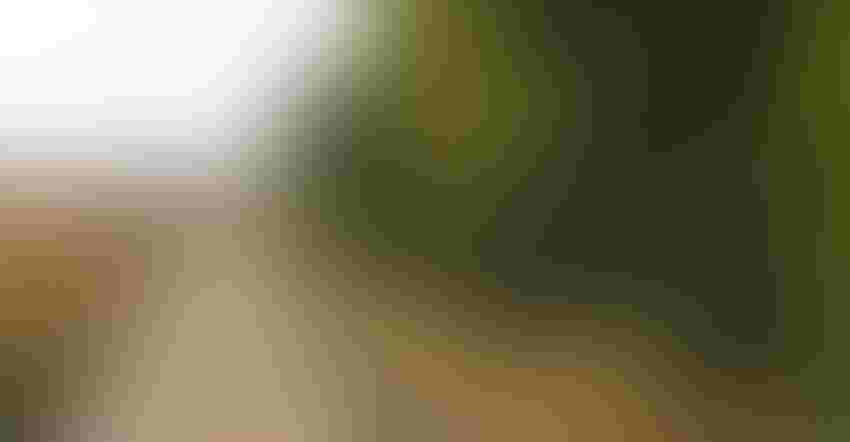 ALONG A COUNTRY ROAD: More than half of America's forestlands are privately owned, and 40% of the 2.1 million farms in the country have woodlands.
Who owns America's forests? While the U.S. government owns nearly half of U.S. forestlands, that also means that more than half of the forests are privately owned by 11 million people.
That makes farmstead forests important to the quality of water we drink; to the forest products we use each day; to recreational forest use through fishing, hunting and trapping; and to energy security and infrastructure.
Even my little 4-acre woodland and the shelterbelts around our farmstead take on new importance when you consider these small, forested land tracts in those terms. U.S. Forest Service reports from 2014 say that private forests supply nearly 30% of the water we drink, not to mention filtering the air, providing fish and wildlife habitat, and recreation.
More than 90% of domestically produced forest products, including wood to build homes and to provide fuel, come from private forestlands. The forest and wood products industry that springs forth from private forests supports 2.4 million jobs, mostly in rural communities. These are no small contributions to our nation's well-being.
Private forest ownership is somewhat regional, with most federal forestlands in the West and more privately held forests scattered across the rest of the country. According to the National Agricultural Statistics Service report in 2012, of the 2.1 million farms in the U.S., nearly 40% have woodlands of some kind — accounting for more than 76 million acres of forest.
Understanding that farmers can be foresters too, the Family Forest Research Center recently analyzed the results of the National Woodland Owner Survey and came up with some interesting comparisons between private forest landowners who were farmers and those who were not.
While behaviors — such as controlling invasive weeds, improving timber stands and consulting a forester to help with management were considered similar between the nonfarming woodland owners and the farmer woodland owners — there were some things that stuck out as statistically different between the two groups.
It seemed that farmers were more willing and motivated to manage their woodlands, while nonfarming woodland owners were more likely to take a "hands-off" approach to management. Protecting the environment was important to both groups of forest owners, but family goals and retention were more important to farming woodland owners by tallies of 51% to 37% by nonfarming woodland owners.
Among farming woodland owners, objectives such as water, hunting, recreation and timber took precedent. Nonfarming woodland owners placed more emphasis on things such as wildlife and beauty.
Woodland owners in both groups had concerns about forest management. With the farmers, concerns about transferring the land to the next generation took on importance. Climate change was more important to nonfarming woodland owners.
Nature, forest amenities, privacy and investment objectives were the same for both groups. Concerns were the same on the topics of invasive insects and development.
While the analysis only gives us a glimpse into the philosophy and land use policies of private forest owners, the results are revealing about how farmers approach land management in general, including the farmstead forest.
They are more likely to manage for timber harvest, just like they do for other crops. They are more likely to live quite close to their woodlands, more likely to cut wood from their woodlands for personal use and for sale, and to manage the woodlands for wildlife.
They also are more likely to participate in governmental management programs and assistance programs available to them. Farmer woodland owners owned bigger tracts of forest, while nonfarming owners had smaller tracts in general.
While woodlands may not be the most important of the resources and lands on some farms, the results of these surveys prove that farmers take their woodlands quite seriously and work hard to improve them, manage them for a variety of objectives, and care for them so they can be handed on to the next generation.
Subscribe to receive top agriculture news
Be informed daily with these free e-newsletters
You May Also Like
---