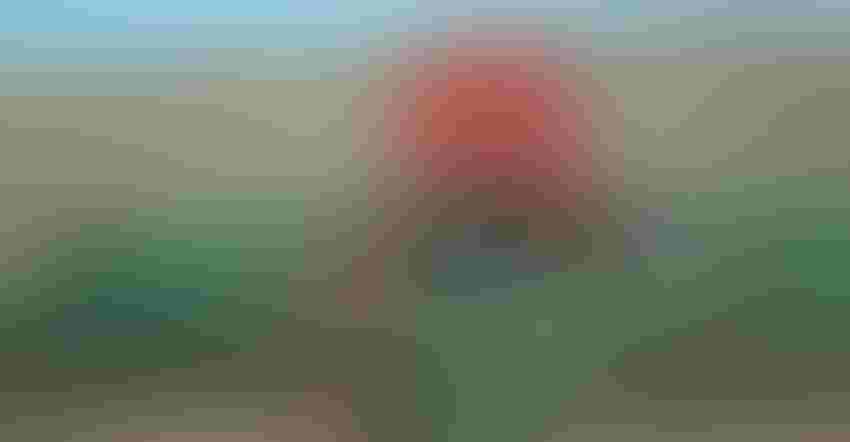 GOOD QUALITY: The vast majority of cover crop seed sold in Indiana for summer and fall planting is of good quality, and doesn't contain weed seeds, says state seed administrator Don Robison.
Farmers in two other states in the Midwest became nervous about planting cover crops after officials in those states pointed to cover crop seed as one source of Palmer amaranth introduction. It caused farmers to take notice in Indiana, too.
Don Robison, Indiana's seed administrator, says that based on his office's findings, that's not the case in Indiana.
Most cover crop seeds are grown out of state. To sell seed legally in Indiana, the company must cooperate with the Office of State Chemist and Seed Commissioner. Samples are sent to the state seed lab on the Purdue University campus to make sure the seed meets the standards indicated on the seed bag tag. That includes information about weed seeds.
Seed technicians evaluate samples and then send results to Robison. According to the lab, Palmer amaranth seed hasn't been detected in any cover crop seed samples, Robison says. "Based on our findings, Palmer amaranth seed isn't coming into the state via cover crop seed," he emphasizes.
Palmer amaranth
The discovery of Palmer amaranth seed in any crop seed sample would set off alarm bells. This fast-growing member of the pigweed family has wreaked havoc in the South. Robison, who once worked in the Bootheel of Missouri, says sources there tell him sometimes the only way to control Palmer amaranth is to hire crews to hand rogue it. That leads to extremely large bills for weed control. No one wants to sow seed that contains Palmer amaranth and give it a chance to get established on their farm.
Palmer amaranth has been identified in a number of Indiana counties, particularly in northern Indiana. Bill Johnson, a Purdue weed control specialist, suspects it came into the state in shipments of cottonseed meal to large dairies. Some of the worst-infested sites have cropped up around dairies, especially where manure was applied.
While always a concern, Palmer amaranth hasn't spread as rapidly across the state as some expected, Johnson notes. His theory is that wet springs have helped keep it in check. It doesn't particularly like wet feet, he notes.
Pollinator seed culprit?
While Palmer amaranth hasn't been found in cover crop seed samples, it has been found in seed sold for use as pollinator mixes, Robison says. If it's coming into Indiana through seed, it's more likely through pollinator mixes, he explains.
These mixes are often sold for use on land in Natural Resources Conservation Service and Farm Service Agency programs that require seeding acres for wildlife or other habitat uses. The mixes typically include plants that provide good targets for honeybees and other pollinators during the growing season. Some wildlife groups also promote sale of these mixes.
Robison's advice is to purchase pollinator seed from a reputable supplier. Check the tag for any information about weed seeds.
Subscribe to receive top agriculture news
Be informed daily with these free e-newsletters
You May Also Like
---