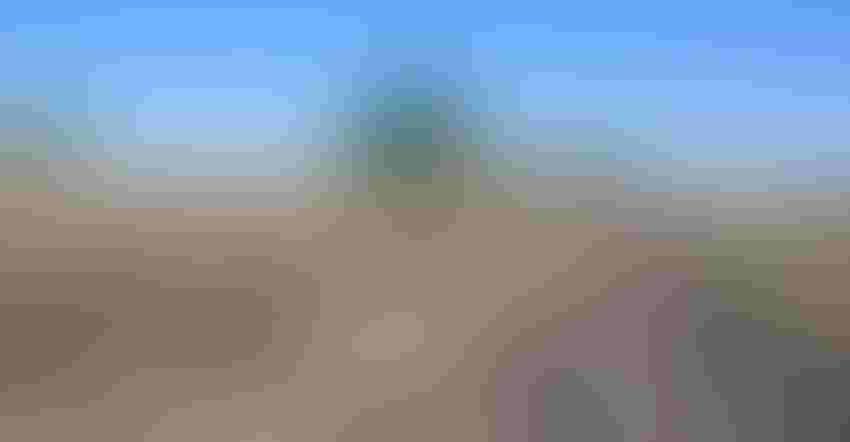 MAKING IT WORK: No-till and strip till are gaining steam as farmers move away from tillage. There are many resources available to help you with the transition to either system. Twenty years ago, many farmers had to wing it, using trial and error to learn the system's quirks.
Editor's note: This is the third in a four-part series to encourage conservation conversations between landowners and tenants.
The land is one of the most valuable assets in the farming operation — second only to the people who care for it. Practices like no-tillage and strip-tillage work to protect those assets from erosion of the soil and the land's value. A new publication series by the Iowa Learning Farms can help start the conservation conversation for landowners and tenants.
What is the difference between conservation tillage and no-tillage?
No-till is a soil conservation practice that leaves the soil undisturbed between harvest and planting except for the injection of nutrients, such as anhydrous ammonia or liquid manure. No-till typically has 80% of the crop residue cover remaining after planting. Conservation tillage, on the other hand, leaves about 30% of the residue to protect the soil after planting.
With the added residue covering the soil, how do you get the crop planted?
To prepare the seedbed, a coulter or disk seed-furrow opens narrow strips within the field for planting, creating good seed-to-soil contact. Residue from the previous year doesn't interfere with planting, and remains on the soil surface to protect soil from erosion. When no-till planting soybeans after corn, row cleaners are often used to push crop residue out of the way of the seedbed.
Does no-till require an investment in different equipment?
No additional equipment is needed to make the transition to no-tillage. Most planters can be modified to handle the increased residue. A free how-to video series on modifying a planter for no-till is available on the Iowa Learning Farms YouTube channel or by requesting a DVD copy.
Are there impacts on crop yield in a no-till system?
Yields in no-till systems vs. tillage systems are comparable. No-till reduces the number of passes across the field, reducing operation input costs. Every pass with a tillage tool costs money: labor, fuel and wear-and-tear on equipment. For a smoother transition, adjustments to combine and planter settings to account for higher residue levels and modifications in weed control and fertilizer application should be considered.
Where can a no-till system be used?
No-till can be used on any well-drained or tile-drained field. If an area is poorly drained, the land may be a better candidate for strip-tillage.
What exactly is strip-tillage?
Following harvest or in the spring, strip-till is a soil conservation practice that tills a narrow strip of soil (6 to 12 inches) to prepare the seedbed and remove crop residue, allowing soil to warm and dry quickly in the spring. The rest of the field remains undisturbed, protecting the soil. Using GPS technology, the planter is aligned with the tilled strip to provide good seed-to-soil contact.
Do I need special equipment to create the strips?
Unlike no-till, strip till does require specialized equipment to maximize the benefits. To try the practice on a field before making the full investment in the equipment, work with a custom strip-tiller in your area.
How can I justify the investment in the new equipment?
Strip-tillage can combine tasks, reducing the number of passes across the field and input costs. Yields in strip-till systems vs. tillage systems are comparable. Fertilizer can also be applied in the strip, making nutrients readily available for young crops. This targeting, combined with variable-rate technology, can reduce fertilizer expenses while boosting yields.
In addition to reducing soil erosion and input costs, what other benefits do no-till and strip till offer?
Both practices help improve soil health, water infiltration and soil organic matter. With the decrease in soil erosion, less phosphorus is lost and water quality improves. Compared to a chisel-plow system, no-till reduces phosphorus loss by 90%. Strip-tillage reduces phosphorus loss by 33%, compared to moldboard plowing.
Final advice for those looking to make the transition?
It is important to recognize it takes time to learn new management techniques. Consider using the practice on a smaller portion of the land and increasing its use each year. Work together to gather information about the practice, and address concerns early. Your local NRCS staff and ISU Extension field specialists are available to meet with you and your tenants to help answer questions, and to provide resources and technical assistance.
The four-part "Talking With Your Tenant" publication series, along with other print and video resources, are online. Copies are available at Iowa Learning Farms field days and workshops, or mailed upon request.
Juchems is the events coordinator for Iowa learning farms.
Subscribe to receive top agriculture news
Be informed daily with these free e-newsletters
You May Also Like
---