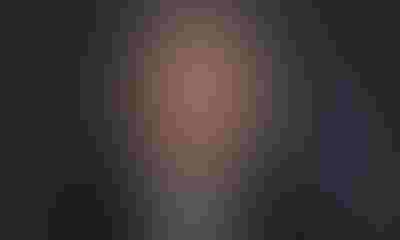 The Conservation Reserve Program is now 30 years old. Indiana FSA and Natural Resource Conservation Service officials held a birthday party of sorts, just before Christmas, to celebrate the occasion. The celebration will continue throughout 2016.
Related: 5 charts that explain U.S. conservation practices by crop
The "birthday party" was a phone call for media and other interested parties, hosted by Julia Wickard, executive director of Indiana FSA. It was held just before Christmas, on the same day the program was officially announced on Sen. Lugar's farm in Marion County.
"It was a pleasure to have him on the call and relive those memories," Wickard says.

Champion of CRP: Former Senator Dick Lugar was largely responsible for the birth and continuation of the Conservation Reserve Program, protecting millions of acres of marginal land across the U.S.
John Block, then U.S. Secretary of Agriculture, accompanied Lugar to his farm. "That's how much he respected the program," Lugar says. "It was an honor to have him there, and he was very enthusiastic about it."
While Lugar is largely credited with seeing the proposal through Congress, he acknowledges that it was actually largely based on earlier conservation programs, dating back to 1954. The situation was different in 1985, so the program was set up differently, too, Lugar says. He served on the Agriculture Committee during his entire 26 years in the U.S. Senate, and is proud he was able to contribute to ag policy during that time, he told reporters.
"The idea of CRP in the 1985 Farm Bill was to help get marginal lands that had been brought into production when prices were good in the 1970s back into cover to protect them from soil erosion," Lugar says.
To make that happen, Congress offered incentives to farmers and landowners. Later, other sensitive lands, including those that can affect water quality, were made eligible for the program.
CRP continues today, with a current sign-up going on now. Continuous CRP was also created to help farmers address individual practices, such as filter strips and grass waterways, in fields where the entire field might not need to be in CRP. That program continues today as well.
Subscribe to receive top agriculture news
Be informed daily with these free e-newsletters
You May Also Like
---