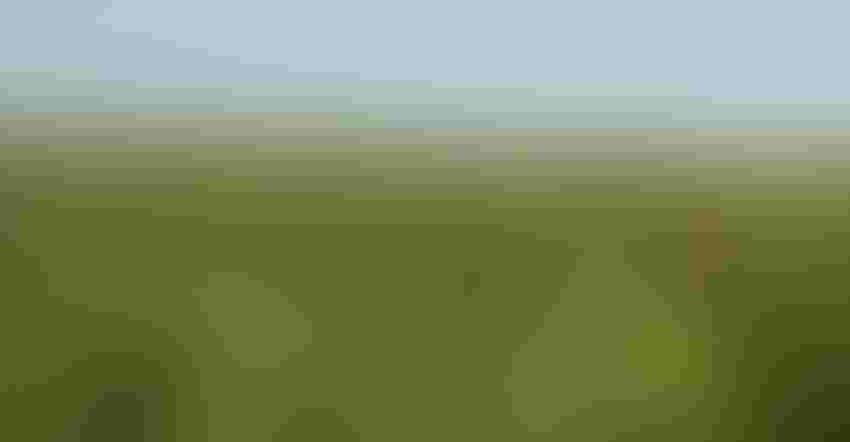 CONSERVATION AND CARBON: Conservation programs of all kinds not only benefit the land, but also offer financial incentives to producers through cost-share on practices or direct conservation payments. New carbon markets may offer another income stream from conservation practices, but those markets are in the early phases.
Curt Arens
Recent headlines, analyses and policy discussions have been full of developments and proposals regarding climate policy and carbon markets. The climate commitments from numerous corporate entities and the growth of several carbon market integrators point to the promise of economic rewards for producers who can successfully earn credits for sequestering carbon or reducing other greenhouse gas emissions, and market those credits to potential buyers. In just the past few weeks, the CME Group in Chicago announced a new futures market for carbon credits that could provide a price discovery mechanism that has been largely absent since the Chicago Climate Exchange tried and failed with a carbon credit futures market more than a decade ago.
Early phases
While there have been numerous developments and potential opportunities promised regarding climate and carbon markets, the markets and producer contracts remain in an early phase of development. Many producers have been early adopters in carbon markets and are working with various providers or market integrators. However, there are also many questions that remain about markets, practices, economics, policy and legal implications that will continue to evolve as carbon markets grow and mature.
In the meantime, there have also been numerous policy proposals, including the Growing Climate Solutions Act of 2021 that recently passed the Senate and was referred to the House of Representatives for further consideration. The proposed legislation targets the USDA to support technical assistance and verification programs to assist farmers, ranchers and private forest owners pursuing environmental credit markets.
Other policy proposals have included the potential to use USDA conservation programs as a tool to reward carbon sequestration practices or even bank carbon credits. In early June, USDA announced a small cover crop incentive payment for producers this year as part of the larger Pandemic Assistance Program. And, of course, the Biden administration's 30x30 conservation plan fits into the discussion as well — although the details, while much discussed, remain relatively lacking about the role of the federal government in controlling and managing resources, versus incentivizing stewardship of private land and resources.
Conservation programs
Amid all of the talk about the promises of new market opportunities or policy proposals, it can be easy to forget the substantial federal investment that is already being made in conservation on private land. As I have written about before, conservation policies and programs provide the voluntary carrot to motivate and reward environmental efforts through the Conservation Reserve Program (CRP) for land retirement; the working lands programs, such as the Environmental Quality Incentives Program (EQIP) and the Conservation Stewardship Program (CSP); the Agricultural Conservation Easement Program (ACEP) to preserve farmland and wetlands; and the Regional Conservation Partnership Program (RCPP), to target local priorities and leverage federal and local funding.
Over the past 35 years, spending on these voluntary conservation programs has grown dramatically. Nationally, conservation payments to producers have grown from less than $300 million per year in the 1970s and early 1980s to nearly $4 billion per year throughout the 2010s. Nebraska has been a significant participant in these voluntary programs, with payments growing from less than $10 million per year in the early 1980s, to more than $150 million per year at present.
Leading the pack
A significant part of the conservation program growth was CRP, in which Nebraska currently has about 1.2 million acres enrolled, out of nearly 21 million acres nationwide. On those acres, Nebraska producers and landowners currently earn more than $73 million annually in CRP rental payments, not counting any additional income received from managed haying or grazing, or from providing environmental services such as hunting access. Nebraska is also a leading participant in the EQIP and CSP working lands programs, which provide producers cost-share assistance or incentive payments for adoption and maintenance of targeted conservation practices. For federal fiscal year 2020, Nebraska was a top-20 state for total EQIP dollars and a top-10 state for both CSP dollars and acres.
In sum, Nebraska producers and landowners have been active participants in federal conservation programs, and have been rewarded in part for protecting the nation's privately held natural resources and adopting good conservation practices. The growth of new environmental markets, whether specifically for carbon credits or for broader environmental benefits and services, could bring additional financial rewards to producers and landowners across the state.
There is a great deal of uncertainty about both the opportunities and the potential policy directions ahead. However, the existing portfolio and support are already significant now and have the potential to grow substantially in the future.
Climate, carbon and conservation issues will remain an important topic for the months and years ahead. If we see substantial new federal support for conservation programs or policy and new opportunities for farmers, ranchers and private forest owners, then it is conceivable that conservation could become the primary component of the federal farm program portfolio in the future. The broader topic and discussion will certainly help shape the development and debate of the next farm bill due in 2023.
Lubben is the Extension policy specialist at the University of Nebraska-Lincoln.
About the Author(s)
Subscribe to receive top agriculture news
Be informed daily with these free e-newsletters
You May Also Like
---