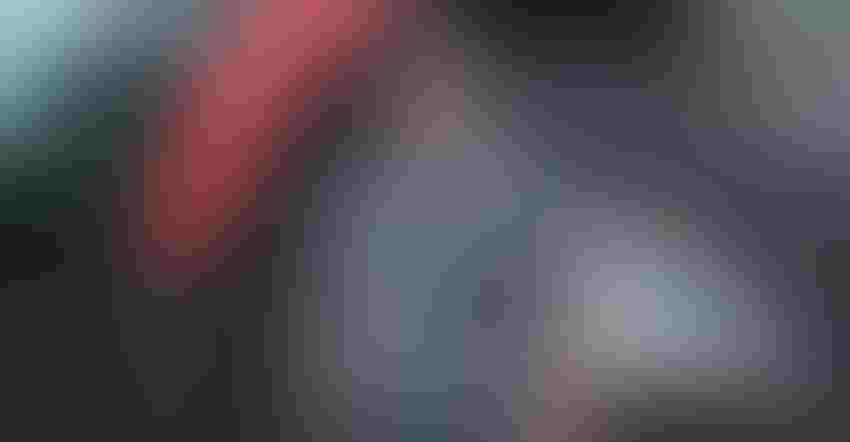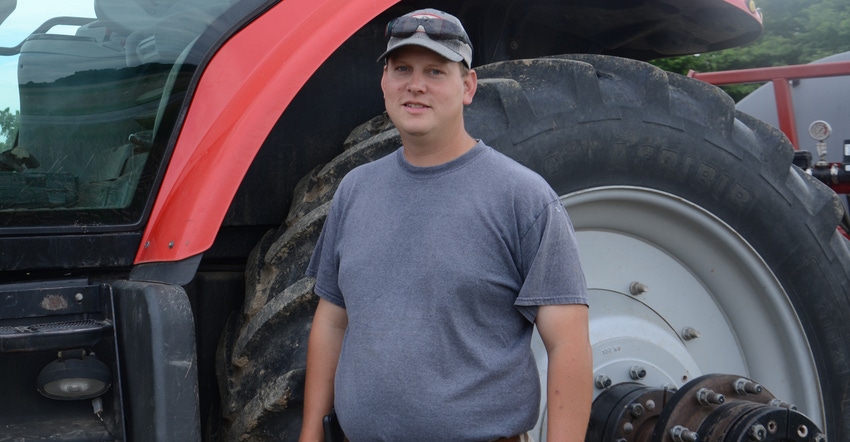 SPREADING THE MESSAGE: Carter Morgan farms in west-central Indiana with his family and works for the Vermillion County SWCD. It began promoting the Saving Tomorrow's Agriculture Resources program in 2019.
Tom J. Bechman
Saving Tomorrow's Agriculture Resources, known as STAR, was developed by the soil and water conservation district in Champaign County, Ill., in 2017 to contribute to the goals outlined in Illinois' Nutrient Loss Reduction Strategy. Farmers who wish to participate complete a simple form listing their tillage system, nutrient management system, use of cover crops and other conservation practices on a field-by-field basis.
The application receives points for each "best management practice" implemented on that field. After using the expertise of a committee in developing a ranking system model, a summary of those points is compared to a scale of points that provide an overall STAR rating of 1 to 5 stars. 
Why write about it here? Because some SWCDs in Indiana have "borrowed" the idea. It's spreading well beyond the Illinois state line, headed east. This time, it's a good thing moving across Indiana — it's not a disease or pest!
Why it matters 
The STAR program's potential benefits to both farmers and landowners are numerous. It is always better to be proactive than reactive. This program will help show that the agriculture community is attempting to reduce its impact on the nation's streams and rivers. This positive image of agriculture doing its part will hopefully stave off legislation for agriculture producers.
As carbon credits and other potential future market incentives become options for farmers, STAR will be positioned to assist producers in taking advantage. There are already grain buyers in Illinois who want farmers in the STAR program to market their grain with them. Illinois also provided a $5-per-acre reduction in crop insurance premiums for participants in the program.
Jumping state line 
In 2019, the Parke/Vermillion Soil Health Alliance, in partnership with the Champaign County SWCD, introduced STAR to Indiana farmers who were interested in participating in those counties. For the 2020 crop year, 22 producers enrolled 110 fields in STAR, with an average rating of 4. 
This information will allow the SWCDs to discuss with producers how to increase their ranking and the importance of the 4 R's of nutrient management: right source, right rate, right timing, right place. They also delivered data to improve chances of future funding for nutrient management practices. 
The SWCDs were also able to model the positive environmental impacts these fields have on local streams. The hope for the future is to provide additional economic opportunities for producers who are willing to implement practices such as no-till, cover crops and nutrient management systems on their farms. 
Heading east
In 2021, Putnam and Monroe counties will follow Parke and Vermillion counties and begin working with farmers to enroll their fields in STAR As interest increases, the plan is to cascade the program across the state. If you are interested in participating in STAR, you can contact the Parke or Vermillion County SWCDs for more information. 
Farmers across the nation, involved in all forms of agriculture, need to be proactive from both an environmental and economic standpoint. Farmers taking steps along the journey of improving soil health and water quality will reap an economic benefit when they market their products.
The STAR program can be a gadget in the toolbox that will help facilitate this journey toward a better environment for all and a better economic picture for farmers. 
Donovan is a district conservationist with the Natural Resources Conservation Service. He writes on behalf of the Indiana Conservation Partnership.
Subscribe to receive top agriculture news
Be informed daily with these free e-newsletters
You May Also Like
---