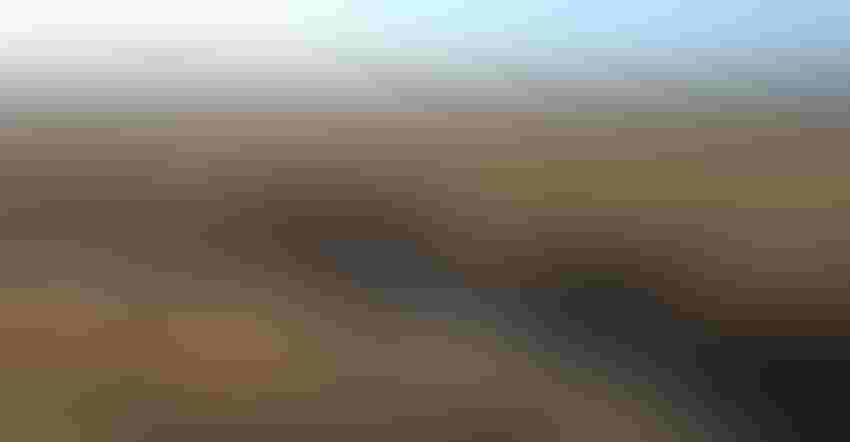 LOOKING AHEAD: Applications are being accepted for cost-share for Iowa water quality planning and development projects.
Iowa Secretary of Agriculture Mike Naig announced at the end of November that applications are being accepted for water quality planning and development projects. Selected projects will help inform, prioritize and coordinate implementation of conservation practices focused on improving water quality.
"This is an opportunity to bring in new partners to work with farmers and landowners to scale up construction of infrastructure-based conservation practices," he said. "With long-term water quality funding now joining existing conservation programs, we are able to look several years ahead and make sure we are able to use the additional funding in a targeted, cost-efficient manner to improve water quality."
Tips for submitting application
Projects should focus on planning and design efforts that will directly lead to the adoption of water-quality focused conservation practices. "To be successful with your application, you'll need to demonstrate a proven track record of delivering planning, development and design of projects and practices. Strong partnerships with stakeholders that have or will be contributing significant resources to the project are also critically important," Naig said.
Soil and water conservation districts, counties, county conservation boards, other units of government, nonprofit non-governmental organizations, public water supply utilities or watershed management organizations are eligible to submit applications. Applicants are also encouraged to partner with additional stakeholders that will be able to assist with education and outreach.
The applications must be received by 4:30 p.m. Feb. 15. Projects selected to receive funding will be announced in early March and are projected to start on April 1. Project application guidance can be found online, or by calling the Iowa Division of Soil Conservation and Water Quality at 515-281-5851.
Background on Iowa Water Quality Initiative
The Iowa Water Quality Initiative was established in 2013 to help implement the Iowa Nutrient Reduction Strategy, a science and technology-based approach to achieving a 45% reduction in nitrogen and phosphorus losses to Iowa waters. The strategy brings together both point sources, such as municipal wastewater treatment plants and industrial facilities, and nonpoint sources, including farm fields and urban stormwater runoff to address these issues.
The initiative seeks to harness the collective ability of both private and public resources and organizations to deliver a clear and consistent message to stakeholders to reduce nutrient loss and improve water quality.
The initiative is seeing some exciting results. In fall, 2,800 farmers invested about $9 million in funding to match $5 million in state cost-share funds to adopt cover crops, no-till or strip till, or use a nitrification inhibitor when applying fall fertilizer. Participants include more than 1,000 farmers using a practice for the first time and nearly 1,800 past users who are trying cover crops again and are receiving a reduced rate of cost share.
$32M increase in funding
A total of 64 demonstration projects are located across Iowa to help implement and demonstrate water quality practices. This includes 14 targeted watershed projects, seven projects focused on expanding the use and innovative delivery of water quality practices, and 43 urban water-quality demonstration projects.
More than $420 million in funding has been documented for efforts in support of the Iowa Nutrient Reduction Strategy last year. This represents a $32 million increase of funding in support of Iowa water quality programs and conservation efforts over the previous year.
More information about the initiative can be found at cleanwateriowa.org.
Source: Iowa Department of Agriculture
Subscribe to receive top agriculture news
Be informed daily with these free e-newsletters
You May Also Like
---