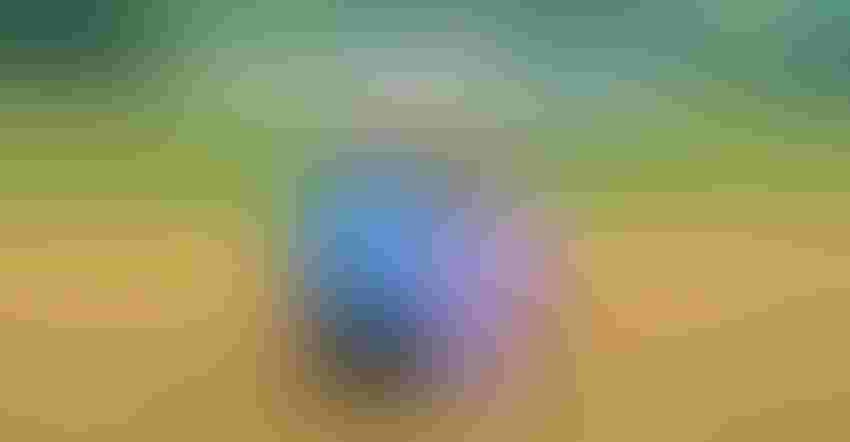 PURPOSEFULLY PICTURESQUE: "We try to keep our farm looking picturesque, and our landlords expect us to care for their land in the same way," Linda Burrier says.
David and Linda Burrier of Union Bridge, Md., were recently recognized by the American Soybean Association during the Commodity Classic in Anaheim, Calif. They were the Northeast region winners of ASA's Conservation Legacy Award. Iowa farmer Mark Schleisman of Lake City was tabbed as the national winner.
The award recognizes outstanding environmental and conservation achievements of soybean producers. The couple received the Mid-Atlantic Master Farmer Award in 2016 for their leadership efforts and for building a grain and hay business in a sustainable agriculture model.
The Burriers' Linganore Farm is in the original epicenter of environmental water quality — the Chesapeake Bay watershed. Their farm is within 50 miles of the bay, situated in a valley backdropped by the Appalachian Mountains.
"We feel we are in a fishbowl," Linda says. "We're always very conscious of what people can see. We try to keep our farm looking picturesque, and our landlords expect us to care for their land in the same way."
Environmentally accountable
Regulators have pointed to agriculture as the largest source of pollution in the Chesapeake Bay, and in 2010, established Total Maximum Daily Load regulations as a way to restore and protect the Chesapeake Bay and all the rivers and streams that feed into it. The Bay TMDL, set by EPA under the Clean Water Act, set targets for reduced nitrogen, phosphorus and sediment pollution.
One way the Burriers demonstrate their conservation commitment is through the use of strip cropping. Crops are grown in long narrow strips, and the farm's 1,800 acres support a diverse mix of crops such as corn, soybeans, wheat, alfalfa, hay and grass hay. "All our fields have a certain amount of slope," David says. "Alternating crops in these strips allows us to control soil erosion, control sediment loss and retain nutrients."
In non-crop areas, the Burriers installed and maintain grass waterways and buffers to reduce runoff. The TDML regulation has required them to have a nutrient management plan, which has greatly increased their recordkeeping. Operating under TMDL regulations, the Burriers look for ways to efficiently provide crop nutrients to maximize production while minimizing potential nutrient losses.
Learn about the innovative farming practices of all three regional winners in their Conservation Legacy Award videos.
The Conservation Legacy Award program is sponsored by ASA, BASF, Monsanto, Corn & Soybean Digest, the United Soybean Board/Soybean Checkoff, and Valent.
Subscribe to receive top agriculture news
Be informed daily with these free e-newsletters
You May Also Like
---