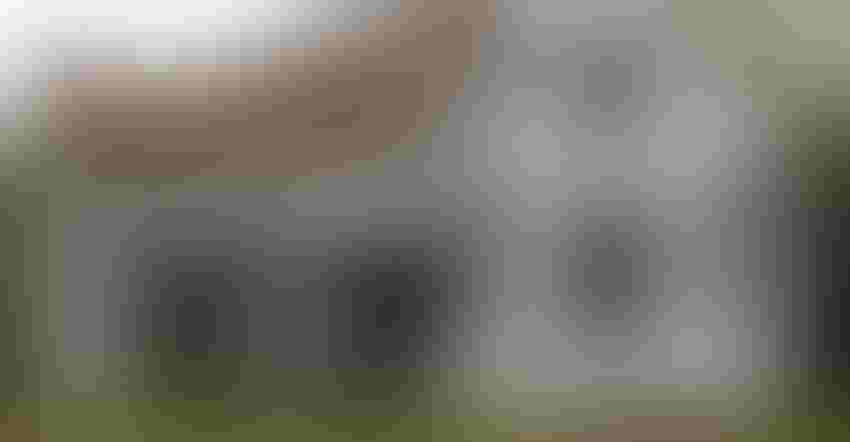 FIXER-UPPER: If rural communities are going to attract young professionals and their families, then honest conversations need to be had regarding not only the quality and quantity, but also the availability of housing.
Metaphortography/Getty images
Infrastructure has been on the top of everyone's conversations lately. And while it's important to consider what's going on at the federal level, we also can't lose sight of what's going on closer to home.
Before we start, do me a favor. Take a minute and take a mental stroll through your town and count the number of homes or home sites that are available for sale or rent. Count the number of homes that are in absolute disrepair, or that should be condemned.
Now, be honest here. Would you buy or rent any of them if you were a young family moving to your community to take a job? Would you move your young adult children into any of them if they wanted to come back to the community?
If your answer is "no"— or something even stronger — then it's time for action.
Enticing growth
We want economic development in our rural communities. We want downtown buildings filled with merchants. We want new money circulating in our community to help us bear the public costs of upgraded utilities, schools, hospitals and more.
But young professionals aren't going to look twice at a community where the only housing available is a two-bedroom, one-bath, "fixer-upper" that looks like something the Addams Family wouldn't live in.
Getting a handle on the housing quality and availability in our communities must go hand in hand with drawing in new business development. No amount of available high-speed broadband access makes up for living in subpar housing.
To put it another way, high-quality housing, along with high-quality schools, nearby health care facilities, and spouse employment opportunities are the baseline all communities should strive for — period.
Housing answers
I know that few people, if any, are in favor of urban boundaries expanding into farm country. But, that's not the only answer to fixing this housing crisis in rural communities.
It just will take some expanded thinking, open minds and collaboration.
This week, we have a story featuring rural organizer Becky McCray, from the saveyour.town website. She brought many ideas to the table about how a town might update its existing housing inventory and add new inventory. And those ideas are applicable to a range of budgets.
But before you start, it's vital you gather a team in the community who can share their expertise, insights and connections to make your idea a reality. Build connections from that interested crowd.
"Ask them, 'Who do you know who knows more about this?'" McCray advises. The goal is to gather the people who can move you forward into the next step, from plumbers and contractors to zoning commissioners and more.
Look around
Now, here's where we have got to start being honest. We know there's houses and vacant lots in every community that need to be cleaned up. And not all of them are "abandoned" or in disrepair for the same reasons.
Maybe that two-story Victorian is in disrepair because it is in an inheritance limbo — multiple heirs own shares of the house and haven't decided what to do with it. Surely there's someone on your team who can help them, right?
Maybe that house on the end of the block with the bad roof and missing siding is in that shape because the elderly owners can't do the upkeep themselves, or afford the materials and labor. Find someone on your team who can put them in touch with organizations with resources for them.
Maybe you've got a firecracker young neighbor who would like to build a group of duplexes on some lots in town, but zoning rules only allow for single-family housing. Don't you think it's time to review zoning laws?
The point is to approach the situation with creativity and collaboration and an open mind. When we do that, that mental stroll through our town will be more of a nice daydream and less of a nightmare.
Subscribe to receive top agriculture news
Be informed daily with these free e-newsletters
You May Also Like
---