The winding, gravel road seemed to be endless. Outside the window of the family car was miles of barbed wire fence and pasture ground. It was a hot weekend in Missouri and the beef cattle were taking their leisure under a tree. Mile by mile we passed trees, pastures, cattle then repeated until finally we came to even more barbed wire fence surrounding perhaps an acre. We stopped at the gate.
It was the Caviness Cemetery in rural Texas County. It was the burial site for my husband's side of the family. It was once part of the pasture of a farmer. But even more important--it was the burial ground for those who served in the U.S. military.
HONORING THE PAST: Rural cemeteries continue to pay tribute to those who fought in war by placing an American flag by the tombstone.
The Caviness Cemetery was just one of four cemeteries I visited this weekend in an area surrounding Licking. What amazed me was the number of individuals taking the time out of the busy holiday weekend to pay their respect to the fallen. Red, white and blue flowers adorned gravestones. American flags were placed by gravesites of those who served in our military.
Today, it is easy to be caught up in the huge displays of flags at Arlington National Cemetery in Arlington, Virginia. We as a nation should. These individuals fought to protect our freedoms. We owe them a debt that cannot be repaid. Still, I am moved by those farm field cemeteries where a few lone flags fly. Why?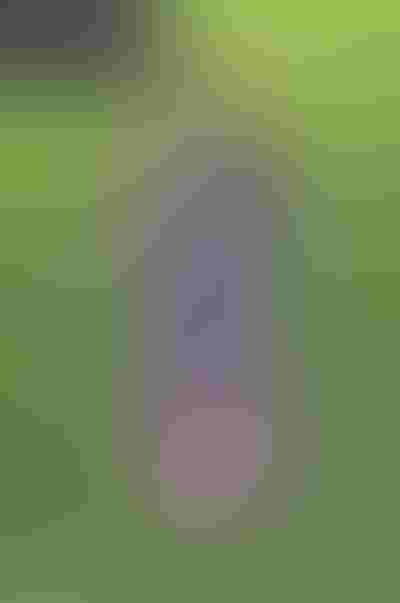 GONE. NOT FORGOTTEN: Despite years of decay a flag is still placed for this fallen soldier.
Perhaps because of people like my mother-in-law who still lives in the same small town where she was born and raised. As she walks through old cemeteries, she notices the moss-covered gravestone and begins to clean it. Typically, it is not her kinfolk. Still, she wants those who pass by to be able to read about their loved one. After revealing the name, she looks to see if it is a veteran, then she places a flag beside the gravestone.
Perhaps it is because of the rural communities that honor the fallen. Whether it is a Memorial Day ceremony or a group of Boy Scouts placing American flags by tombstones, small town America finds ways to pay its respect to those who have given the ultimate sacrifice. These communities know the day is not just for barbecue and bass fishing. It is for instilling in the next generation their duty to acknowledge the casualty of war. And to respect those who were willing to fight for freedom.
Or perhaps it is the farmer--the one who hundreds of years ago dedicated a portion of the farmland for a cemetery. Little did he know that one day that cemetery would be visited by those searching for family history, celebrating a friend's life and honoring a fallen soldier.
This Memorial Day take a trip down a winding rural road to a small country cemetery to remember. It is in these places where you find the true spirit of America--where a woman kneels to clean an unknown grave, where a lone flag accentuates a headstone and where a farmer's field is home to some of life's greatest blessings. 
Subscribe to receive top agriculture news
Be informed daily with these free e-newsletters
You May Also Like
---