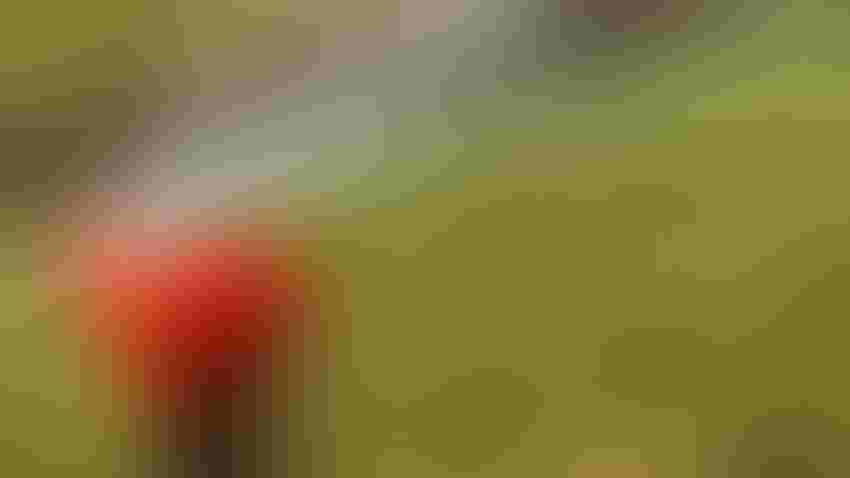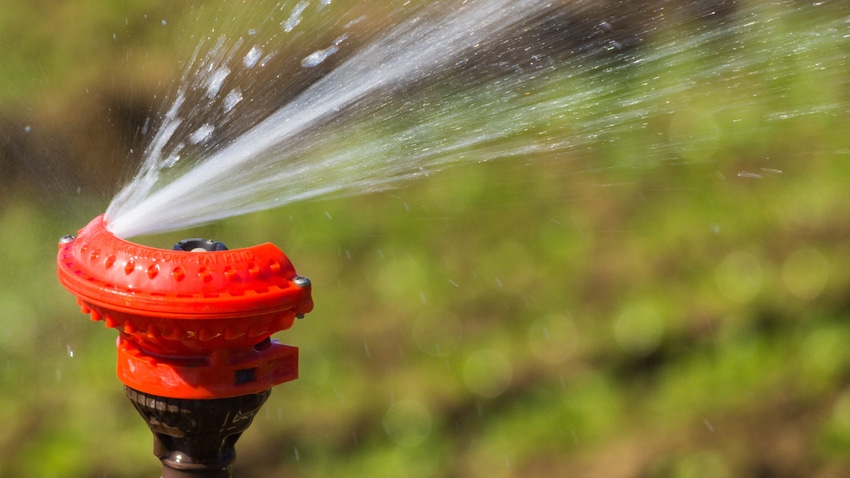 A farm field is irrigated.
Todd Fitchette
There's a passage in John Steinbeck's "East of Eden" that does a good job describing California's -and much of the West's – hydrology:
"The water came in a 30-year cycle. There would be five to six wet and wonderful years…..then would come six or seven pretty good years….and then the dry years would come ... During the dry years, the people forgot about the rich years, and when the wet years returned, they lost all memory of the dry years. It was always that way."
And it's still that way today.
Just last fall, California's reservoirs had dropped to dangerously low levels and the state was headed for a fourth year of drought.
And then – just in time for the holidays - we were blessed with a series of "atmospheric rivers".
California's statewide snowpack report at the beginning of March was 190% of normal, on track for setting a new record.
After several critically dry years requiring severe cutbacks, many people are asking the obvious question, "does this mean the California drought is over?"
The answer, of course, is "no."
California's water management system was designed specifically to manage this volatile hydrology to store wet year water to be used in dry years. But currently, even our amazing system of dams and canals can't meet the state's water needs. Decades after the system was built, the government will no longer allow existing water infrastructure to operate the way it was intended. Increasingly, "multiple uses" of our water resources are ignored in favor of just a few.
Starting in the 1990's, as a result of state and federal laws, regulations, lawsuits, and agency decisions, reservoirs in California and the Klamath Basin are not allowed to convey the water stored for their intended purposes. Instead, a large percentage of water must now be sent to the ocean. Each year this problem is getting worse. Unelected government officials are allowed to divert more and more water away from homes, communities, wildlife refuges and farms. We have yet to see them demonstrate accountable results showing the promised benefit to endangered fish.
While most pronounced in California, Central Oregon and the Klamath Basin, similar experiences are happening across the West.
For those who live in those rural communities, it's almost impossible to understand. Farmers and ranchers feel like our government is about to throw away the world's best food production system, at a time when our country and the planet will need that food more than ever.
Adding insult to injury, Wester farmers and ranchers have been targeted and attacked in the media. Legions of reporters, documentarians, and bloggers choose to advance narratives that demonize American producers who toil to make a living growing food for the Nation.
This Nation needs our farmers and ranchers to produce food and fiber. Laws and regulations need to be updated to mandate accountable and transparent results from diverting water away from Western farms and creating man-made droughts.
There's never been a more important time to maintain our country's food productivity.
[Dan Keppen is executive director of Family Farm Alliance]
Subscribe to receive top agriculture news
Be informed daily with these free e-newsletters
You May Also Like
---