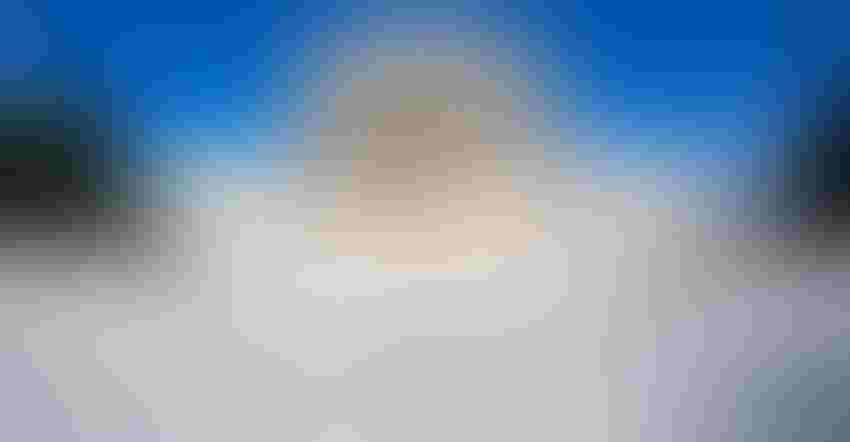 U.S. Supreme Court in Washington, D.C.
davidevison/ThinkstockPhotos
The U.S. Supreme Court on Oct. 11, 2017, heard arguments on the "Waters of the United States" (WOTUS) rule issued by EPA. The simple question is whether federal appeals courts or district courts should hear legal challenges that individuals or companies might bring against WOTUS. Millions of dollars have been spent on deciding which court should have jurisdiction to hear complaints about WOTUS.
The Trump Justice Department took the same position as the Obama Justice Department. (The swamp is still in control.)
The Clean Water Act (CWA) in Section 509(b) provides that United States Courts of Appeal have exclusive jurisdiction over seven categories of EPA's actions, six of which are listed below. A court of appeal can:
review any standard of performance for new sources of discharges;

review the promulgation of any effluent standard prohibition or pretreatment standard for toxic pollutants introduced into treatment works;

review the making of any determination as to a state permit program;

review the approving or promulgating of any effluent limitation or other limitation issued under various sections of the CWA;

review issuing or denying any permit and

review the promulgation of any individual control strategy that addresses a toxic pollutant discharge.
U.S. District Courts may hear challenges to any other final agency action not covered by the specific categories listed above. In fact, under the Administrative Procedures Act (APA), a person suffering a legal harm or "adversely affected or aggrieved by agency action" may bring an action in any U.S. district court for judicial review of that agency action.   
A review of WOTUS strongly suggests it is a new definition as to which waters in the United States will be governed by EPA or the Corps of Engineers. A quick review of jurisdiction given to the U.S. Court of Appeals suggests that WOTUS is not a standard of performance; nor is it a pretreatment standard for toxic pollutants; it certainly is not a determination to a state program; nor does it provide for issuing or denying any permit or promulgating any individual control strategy. It would appear to a common sense reader that a U.S. Court of Appeals should not hear cases regarding EPA's definition of wetlands jurisdiction.
No slam dunk
Comments from those who heard the arguments Oct. 11 before the Supreme Court indicate the case is not a "slam dunk" for either side. Energy and Environment News, in its review of the case, wrote "The Supreme Court decision on the issue will determine where challenges to future CWA rules play out. The choice of court also affects the resources needed to litigate the merits of challenges, sets the statutes of limitations for filing lawsuits and helps determine whether actions can be challenged in subsequent civil proceedings."
The National Association of Manufacturers (NAM) took the lead for agriculture and business groups. NAM believes, as do many of us,  that WOTUS is merely a definition. WOTUS does not impose any effluent limits, discharge limits, or approve or disapprove any permit. The Trump administration, the National Resources Defense Council and the National Wildlife Federation argued the WOTUS rule sets boundaries and bans certain pollutant discharges and is necessary for EPA's permitting authority.
The Trump administration and the environmental groups inexplicably argued that an effluent limitation cannot be issued without first defining its scope and argues WOTUS is therefore a limitation under the CWA and consequently the Court of Appeals should hear cases arising under WOTUS. (On occasion, you have to wonder who won this past election.) Even liberal Justice Breyer claimed he had trouble with the government's position because the CWA appears to be reasonably clear on what a Court of Appeals can consider.
The Energy and Environment News report of the Supreme Court hearing indicated Chief Justice John Roberts wondered "Would a farmer in Kansas be able to challenge the definition of WOTUS on his property during an enforcement action? Or would he be told that it's too late because it is past the 120-day statute of limitations for filing actions in an Appeals Court?"                                                                                                               
NAM's coalition included: the American Farm Bureau Federation, Matagorda County Farm Bureau, National Cattlemen's Beef Association, National Corn Growers Association, Texas Farm Bureau, National Pork Producers, and the U.S. Poultry and Egg Association. A number of other trade associations were supporting NAM's brief, but it is obvious that agriculture is deeply invested in what appears to be a simple legal question being heard in the U.S. Supreme Court.
Extensive comments are available as to the problems of WOTUS. Hopefully the Trump administration, under EPA Administrator Scott Pruitt will replace the WOTUS rule, and moot the arguments heard before the Supreme Court on Oct. 11.  
The opinions of the author are not necessarily those of Farm Futures or Farm Progress.
Subscribe to receive top agriculture news
Be informed daily with these free e-newsletters
You May Also Like
---