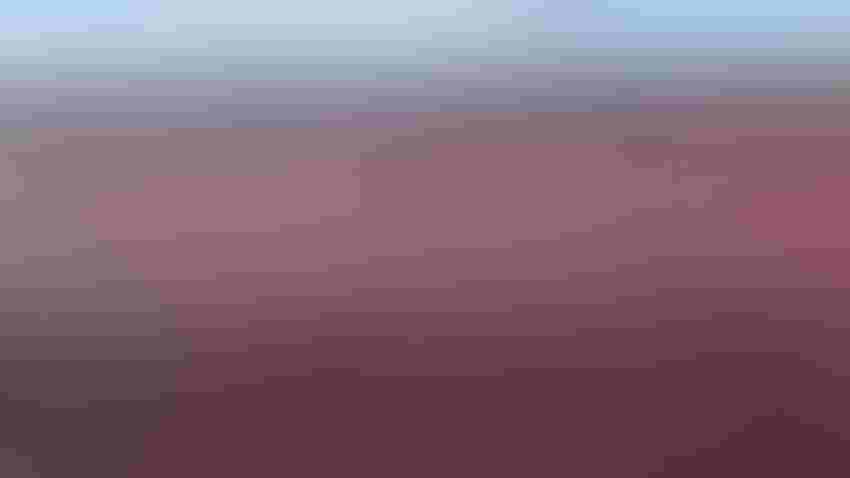 HOLIDAY TRADITION: Fruits enjoyed at the first Thanksgiving likely included blueberries, plums, grapes, gooseberries, raspberries and — one that is ever-present today — cranberries.
COURTESY OF ALICE IN DAIRYLAND
by Ashley Hagenow
The foods that adorn our tables during the Thanksgiving holiday have certainly changed since the first celebration more than 400 years ago. There is no exact record of what was eaten at the first Thanksgiving, but over time, historians have put together a loose menu based on what would have been eaten at the time, as well as some accounts of the event.
The main course for many of us now is turkey, and even though wild turkeys were present during the time of the first Thanksgiving, historians do not think they were the main feature of the gathering.
Please pass the venison
According to the website history.com, venison was likely the primary meat offered, based on an account that stated the "Wampanoag arrived with an offering of five deer," which may have been roasted over a fire to be added to a stew.
That first Thanksgiving marked the first autumn harvest the Pilgrims had. Their indigenous neighbors provided help during that harvest, and it is likely the bounty was shared during the meal.
Vegetables that were likely present included onions, beans, lettuce, spinach, cabbage, carrots and possibly peas. Corn was also often consumed, but not in the ways we eat it now. Traditionally, it would have been turned into cornmeal, which then was boiled and pounded into a thick porridge.
Fruits enjoyed likely included blueberries, plums, grapes, gooseberries, raspberries and — one that is still ever-present today — cranberries.
I've never had a Thanksgiving meal that included any seafood, but there was plenty of it at the first Thanksgiving, according to history.com: "Mussels, in particular, were abundant in New England and could be easily harvested because they clung to rocks along the shoreline. The colonists occasionally served mussels with curds, a dairy product with a similar consistency to cottage cheese. Lobster, bass, clams and oysters might also have been part of the feast."
The dish I usually go for first is mashed potatoes. The first Thanksgiving, however, had no potatoes to be found! The potato had not yet been introduced to North America, as it wasn't popular enough in Europe yet for the Pilgrims to bring it along. They likely enjoyed other plant roots such as Indian tubers and groundnuts.
Dessert looked a little different back then, as well, though there's a good chance pumpkins still had the spotlight. However, instead of pumpkin pie — which would have been hard to make back then without butter, flour or an oven — dessert involved hollowing out a pumpkin, filling the shells with milk, honey and spices, and then roasting the stuffed shells whole in hot ashes to create a custard.
Think local
The one thing we have in common with all the food at that first Thanksgiving is that it was all locally available. That is a tradition we are able to continue today, thanks to our state's agricultural bounty. I am so thankful that Wisconsin is a strong producer of many of our favorite Thanksgiving dishes. We are the top producer of cranberries in the nation, and a top producer of green beans. Wisconsin is also the third top producer of carrots, potatoes and sweet corn, and in the top 15 producers of pumpkins.
It doesn't matter if your Thanksgiving gathering includes lobster, mussels, venison, turkey, corn, potatoes, green bean casserole or pumpkin pie. What matters is coming together to share gratitude over a meal with those who matter most to us. As the dishes are being passed around the table this Thanksgiving Day, remember to offer-up a "thank you" to the many Wisconsin farmers who helped make your gathering possible — and delicious.
Hagenow is the 76th Alice in Dairyland.
Subscribe to receive top agriculture news
Be informed daily with these free e-newsletters
You May Also Like
---