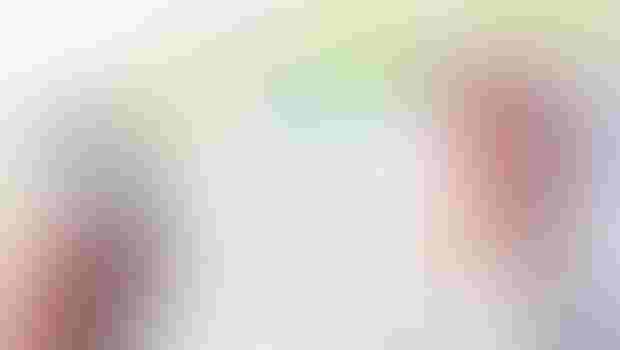 As a farm leader, you've probably had some degree of past experience with creating financial and marketing plans, since it's such a critical part of your business. But the outcomes and opinions you have from what you've experienced with planning in the past could vary greatly, depending on how you approached it and how you ultimately used – or didn't use – the plan.
The value
Some farm leaders may feel that because circumstances and situations are constantly changing, marketing or financial plans aren't very useful. They may have created plans in the past but ultimately felt they weren't relevant. Often, such plans are static and weren't updated accordingly as the situation changed.
Others may view plans and planning as absolutely essential to their business. They know that the real power of planning goes beyond the plan itself – although, having a plan is valuable, of course. To harness the full power of planning, it's key to view the planning process itself as valuable.
Here's the value of the planning process: Going through the process of creating financial and marketing plans for your farm business lets you confront problems before they actually happen. By "problems" I don't mean the many emergent issues that can (and do) crop up during any given day on the farm. I'm thinking about the bigger scenarios or decision points that you know about in advance – the types of things that happen every single year, often at certain predictable times, that you'll need to deal with.
These problems are the type that you – and your plan – will need to address, no matter what. And walking through and thinking about those problems during the planning process can help make it easier when those situations come up.
Thinking ahead
Going through a planning process helps farm leaders address problems better and more creatively because they've already planned to encounter those issues. They have multiple ideas about how to deal with them. Even when circumstances and scenarios change, you've still gone through mentally planning how you might address that issue.
It may mean tweaking a few parts of your plan – or maybe even changing courses altogether. But planning ahead of time keeps you from being blindsided or being caught flat-footed in the moment when you have to make a major decision quickly.
Three points
Here are a few key points to remember as you create and use a planning process:
Look at the big picture. Consider the major decision points and junctures of those decision points. Focus on what you know about the upcoming time period you're planning for (ie. the crop year) and the decisions you'll have to make.

Consider a variety of scenarios. When it comes to financial and marketing plans for the farm, the situation can be very dynamic. Many different factors impact what can happen – through price and weather alone! Running a number of different scenarios is key. Make sure to account for ideal scenarios, less than ideal, as well as downright ugly. Knowing the moves you can make if things don't go the way you were hoping can help when you need to take quick action.

Stay up to date. Keep your plans updated. This is critical when it comes to marketing plans, as well as financial plans impacted by market moves. You can enlist the help of a market advisor to partner with and stay on track with market developments and getting a dynamic, flexible marketing plan in place.
The opinions of the author are not necessarily those of Farm Futures or Farm Progress. 
Subscribe to receive top agriculture news
Be informed daily with these free e-newsletters
You May Also Like
---