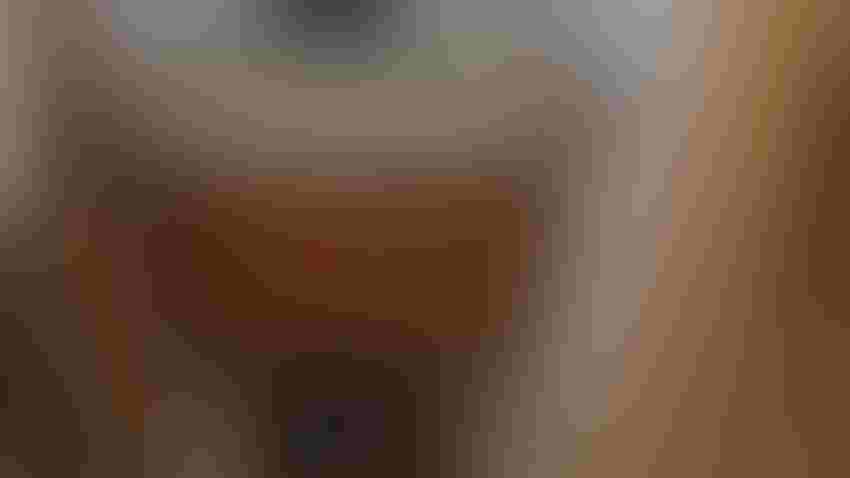 NOT FUNNY, HONEY! Be careful when bargaining for new appliances after a new combine arrives. You could end up with this washing machine. It's a laundry stove and copper boiler from the early 20th century.
Tom J. Bechman
The names of beginning college classes reflect a primary objective. Communications 101 teaches how to speak before a group. Engineering 101 demonstrates basic engineering concepts. Animal Science 101 examines biology, production and management of farm animals. How about Farm Spouse 101?
For those who have become farm wives or husbands without formal training, where's our 101 class about all things farm? I propose the following chapters for the course textbook:
Washing Farm Laundry: Is the farmer smellier than the clothes? In this chapter, discover the best practices for cleaning manure-encrusted clothing or the manure-encrusted farmer, and removing oil and fuel stains. For worst-case scenarios, learn how to safely burn clothes.
To Feed or Not to Feed: How long do you save dinner safely? When hiring a local chef isn't in the budget, consult other farm spouses on meal prep know-how. Develop a tried-and-true menu featuring hand-held foods that can disappear in one gigantic bite. When in doubt, make bologna sandwiches.
Farm vs. Home: Budgeting on a Shoestring. Learn how to slide in home needs when big equipment is delivered. Need a new appliance? Listen attentively to your farmer's conversations involving multiple equipment purchases. When they're delivered, plant yourself in the barn lot and announce, "It's my turn!" It works — for real.
Sneaky Vacation Planning: Take a Vacation? Surely You Jest! In this chapter, get tips for getting away. Tell your farmer he has a meeting with new "land" consultants, have the car packed with luggage, and kidnap him for your getaway filled with breathtaking Hawaiian vistas and plantation tours. He'll thank you later.
Subscribe to receive top agriculture news
Be informed daily with these free e-newsletters
You May Also Like
---