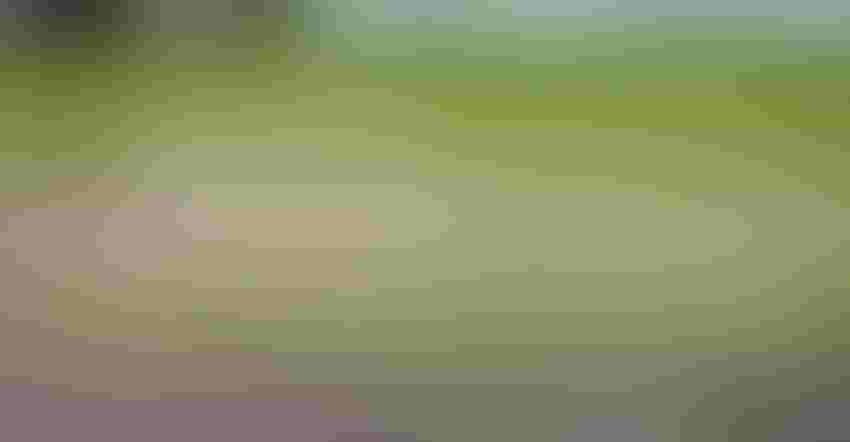 NO QUESTION NOW: New legislation passed by the Indiana General Assembly makes it clear that areas that are only wet temporarily and dry most of the year or most years are not wetlands.
Tom J. Bechman
The Legislature considered a bill in 2021 which, in its original form, would have repealed the authority of the Indiana Department of Environmental Management to regulate isolated wetlands that don't fall under federal jurisdiction. Now that the smoke has cleared, the legislation leaves IDEM's permit system intact on Class II and Class III wetlands and clarifies what is and isn't a wetland. It pares back IDEM's authority to require permits in some situations where farmers simply want to maintain tile already installed in areas classified as lesser-quality wetlands. And it creates a task force that could propose a wide range of conservation-related options.
"Indiana Farm Bureau supported the final version of Senate Enrolled Act 389, and while not all groups agree it is an acceptable compromise, we felt comfortable that it was policy our members could support," says Jeff Cummins, associate director for policy engagement at INFB.
What legislation does
This issue was brewing for nearly two decades, Cummins says, ever since the U.S. Supreme Court ruled in 2001 that federal authority didn't cover isolated wetlands. Indiana legislation in 2003 created a permitting system that allowed IDEM to control those wetlands. When the Trump administration withdrew the controversial Waters of the United States rule, it opened the door for IDEM to claim authority even over what are known as ephemeral streams.
"These are wet areas that may appear during rain events, but that are dry most of the year," Cummins says. "One thing the new legislation does is provide protection for these areas. IDEM can't require permits for dredge and fill activities in an ephemeral stream."
Second, the new legislation clarifies that farmers and landowners can maintain tiles and drainageways in Class II and Class III wetlands. These are lesser-quality wetlands in terms of environmental benefits. You can't install new tile without seeking a permit, but you can repair and maintain existing tile lines. For Class III wetlands, you will need a site-specific approval.
Third, land that was farmed within the last five years or that the U.S. Army Corps of Engineers issued a "non-wetland determination" for within the past 10 years is exempt from the IDEM permitting process. Finally, the legislation also retains IDEM's permit process for Class I wetlands.
Apply good judgment
There are layers when it comes to wetlands and regulation, like layers of an onion, Cummins says. "The best advice is to still seek an official opinion before you do new work in an area someone might consider a wetland," Cummins says. Start at waterways.in.gov. Cummins says this website can help clarify whether you need a permit from IDEM or the Department of Natural Resources.
"There are also third-party consultants that can help determine if a wetland falls under IDEM or DNR jurisdiction, or even federal rules," Cummins says. "We can help people find a qualified consultant."
As for the task force created by the legislation, Cummins sees opportunity for agriculture to benefit. The legislation specifically names 14 groups, including INFB and the Indiana Association of Soil and Water Conservation Districts, that will be represented on the task force.
Issues such as tax credits for employing practices such as cover crops could come up for discussion in that group. "It's wide open, and we're excited about the chance to discuss these types of issues," Cummins concludes.
Comments? Email [email protected].
Subscribe to receive top agriculture news
Be informed daily with these free e-newsletters
You May Also Like
---