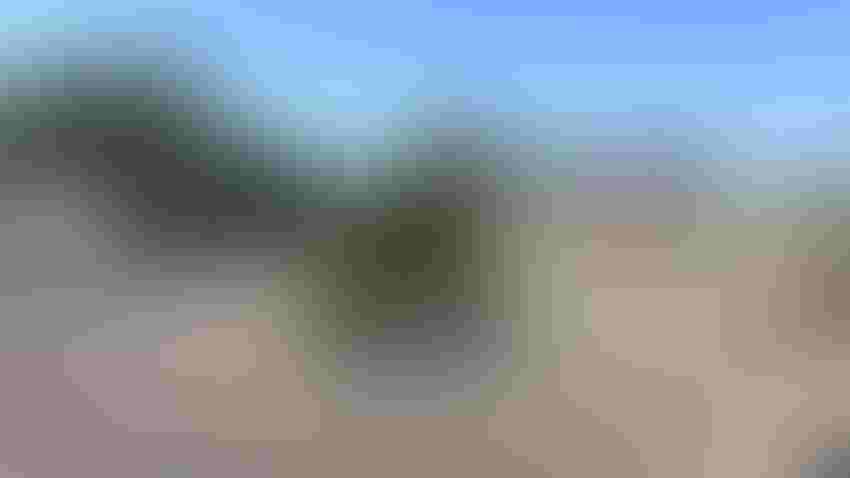 ATTENTION-GETTER: This creative display of a pedal tractor of sorts sits alongside Highway 14 between Rochester and Winamac, Ind.
Mark Wise
The "Spotted … in Indiana" column in the September issue of Indiana Prairie Farmer laid down a challenge. Could anyone find the super-cool yard display along a farmstead in northern Indiana that I knew I drove by, but couldn't find again when I came back looking for it?
The first two people who did so and provided evidence through photos were Mark Wise, Claypool, Ind., and Terry West, Lafayette, Ind. That's good spotting — and thanks for proving it existed!
"We found it driving home from Rochester to Winamac after my wife's family reunion," Wise says. Both Wise and West hoped the display was the one I was looking for. Indeed, it was.
I was heading to Winamac earlier this summer to judge crops and garden projects at the Pulaski County Fair when I spotted the display out of the corner of my eye. Running with no time to spare, I didn't stop to take a picture of it. I planned to stop on the way home.
Best laid plans … on the drive back, I got engrossed searching for interesting crops pictures and must have been looking at fields instead of keeping my eyes open for intricate decorations in yards and barnyards. I missed it.
We'll send both Wise and West $25 gift cards for being astute enough to bail me out, proving the display existed and sharing the find with everyone.
If you find something unusual along Indiana's roadways, send us a quality, horizontal picture. If it appears in the column, you will receive a $25 gift card. Email to [email protected]. Happy spotting!
Subscribe to receive top agriculture news
Be informed daily with these free e-newsletters
You May Also Like
---