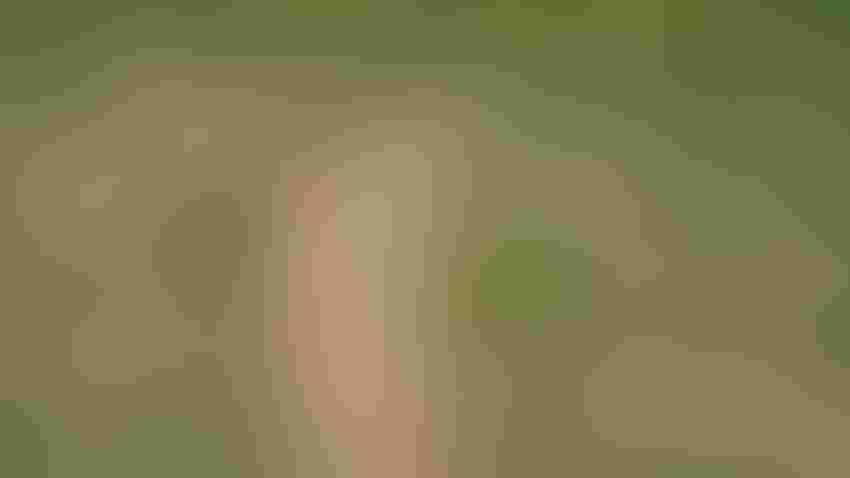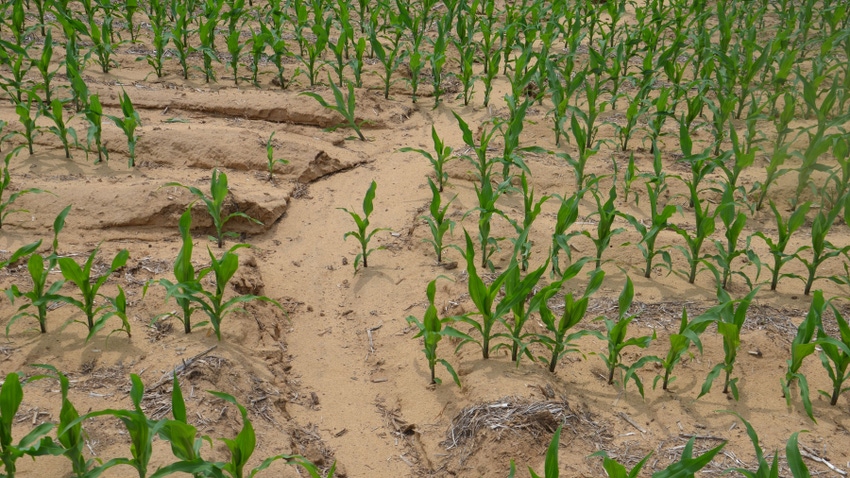 TRICKLE BECOMES TRAINLOAD: Soil moves through and off this no-till field where water concentrates into gullies.
Tom J. Bechman
The Indiana Conservation Partnership, which is made up of key local, state and federal organizations, is among the strongest conservation-focused efforts in the U.S. Indiana ranks near the top in cover crop acres nationally. All that is true, and we give well-deserved credit for it frequently.
However, it's also true that soil erosion is still a major threat to ag production in Indiana. Why? Because forces that cause soil erosion don't rest. Many vulnerable acres remain unprotected, despite valiant efforts of the Indiana Conservation Partnership and many dedicated farmers.
Are these two truths diametrically opposed? No. Two things that appear at odds can both be true. Translated, lots of good work toward saving soil happens, but huge amounts of topsoil are still lost daily.
Staggering losses
Ray Chattin, chairman of the Indiana State Soil Conservation Board, was shocked at the estimate of how much soil is lost annually. He found it in a subsection of the Purdue soils judging manual used for FFA and 4-H called "Soil erosion in Indiana." Estimates are that 100 million tons of soil erode from Indiana cropland, pastures, forests and urban areas every year. An additional 17 million tons erode annually from stream banks, gullies, roadsides and construction sites. That's 117 million tons per year.
"I did some quick math," says Chattin, Vincennes, Ind. "Here is a better way to visualize 117 million tons of soil."
That much soil would fill 1,170,000 rail cars. The train carrying those cars would stretch over 17,000 miles.
At $10 per ton for topsoil, that's a loss of $1.17 billion in productivity annually.
What about conservation efforts so far? The Purdue summary notes that since the inception of T by 2000, now known as Clean Water Indiana, the annual rate of soil erosion on Indiana cropland has declined 31%, from 4.5 to 3.1 tons per acre.
Proposed action
"Losing that much topsoil is still way too much," Chattin says. "The 117 million tons is a physical asset which is wasted. The value is really incalculable, because it's being compounded generationally.
"Plus, values placed on it don't count what happens when it becomes a liability. Removing dirt from drainage ditches, roadsides, streams and reservoirs is extremely expensive."
Chattin backs a proposal by the Indiana Association of Soil and Water Conservation Districts for $8.6 million in increased funding each year for soil and water conservation.
"It's long overdue," he says. "The state has not made a meaningful increase in funding for Clean Water Indiana in 23 years."
Nearly half of the proposed funding increase would go toward competitive grants to address large soil erosion issues that can't be tackled with no-till and cover crops alone. Another large chunk would provide conservation technical staff for districts.
The Division of Soil Conservation within the Indiana State Department of Agriculture has about 23 resource specialists working in the field, assisting districts and the Indiana Conservation Partnership. Chattin explains that until 2005, when the Division of Soil Conservation moved from the Department of Natural Resources to ISDA, there were twice that many. Not all funding moved, leaving less support for staff.
"We need more technicians working with districts to implement conservation," Chattin says.
Soil erosion doesn't play political games or employ bureaucratic math. It's ongoing and relentless. Now is the time to commit more dollars and people to taming soil erosion in Indiana.
Comments? Email [email protected].
Subscribe to receive top agriculture news
Be informed daily with these free e-newsletters
You May Also Like
---