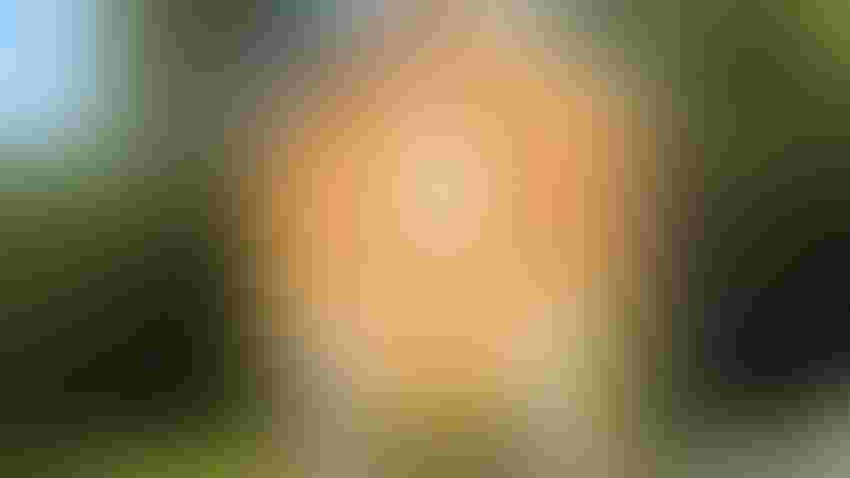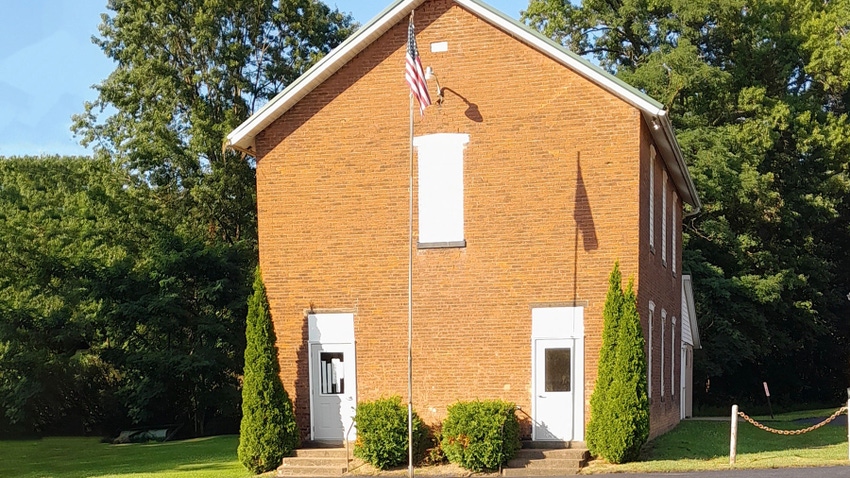 SCHOOL DAYS: North Liberty School, formerly a one-room schoolhouse, continues to be used as a community center.
Carol Ann Gregg
It doesn't matter whether you have kids in school or not. Late August and September signal a chance to turn the page and start with a clean slate.
The fall season heralds the startup of organizations and activities that took a hiatus for summer.
The days are getting shorter, and temperatures are starting to cool.
When I think about school days, the local community center always comes to mind. This stately, two-story structure was built in 1869. According to my husband and his sister, it held second, fourth and sixth grades. They and their siblings attended this school before the consolidation of the Grove City (Pa.) School District in 1954.
There were once five schools in the township. The North Liberty School was owned by the township. The land for the other four schools was donated by farmers and local landowners, and it was returned to them when the schools were no longer in use.
The North Liberty School is used as a community center where public meetings are held. It is also where township residents come to vote.
I didn't grow up in this area, but I did attend a one-room school. From kindergarten through the middle of third grade, I attended an urban school in East Cleveland, Ohio. I walked the eight blocks to school and walked home for lunch each day.
My parents were originally from western Pennsylvania, and we returned to the state on Dec. 31, 1949. The neighborhood school was a one-room school. I recall the outhouses and the older boys having to go to a spring that was across the paved road to get drinking water. The water was put in a crock that had a spigot near the bottom. Each child brought a nonbreakable cup for water. The students carried their lunch to school. It was quite a change from what I was used to.
I attended this school until the middle of sixth grade. That was when the school district merged all the surrounding township schools into the adjoining school district. We started school right after Christmas in a brand-new school. What a treat.
Now, the only one-room schools in the area are in Amish neighborhoods.
Thinking of harvest
Fall will begin soon, and soon after harvest will, too, although there seems to be something harvested throughout summer with hay and small grains.
In fall, it's all about corn and soybeans. Dairy and beef producers will be filling silos with ensiled grass and corn for winter feed.
Combine heads are changed from grain to corn heads. The rumble of big machines passing by brings back memories of when our family was feeding a dairy herd and harvesting corn. I love to watch as the golden grains of corn pour from the auger into the truck that will haul it to the bins.
With all this busywork it is easy to get careless. Farming is dangerous. Don't take shortcuts that can lead to an accident. The minute you save may cause you to be spending time in the hospital, or worse. So, please be safe throughout this fall harvest.
Gregg writes from western Pennsylvania. She is the Pennsylvania 2019 Outstanding Woman in Agriculture and is a past president of American Agri-Women.
Subscribe to receive top agriculture news
Be informed daily with these free e-newsletters
You May Also Like
---