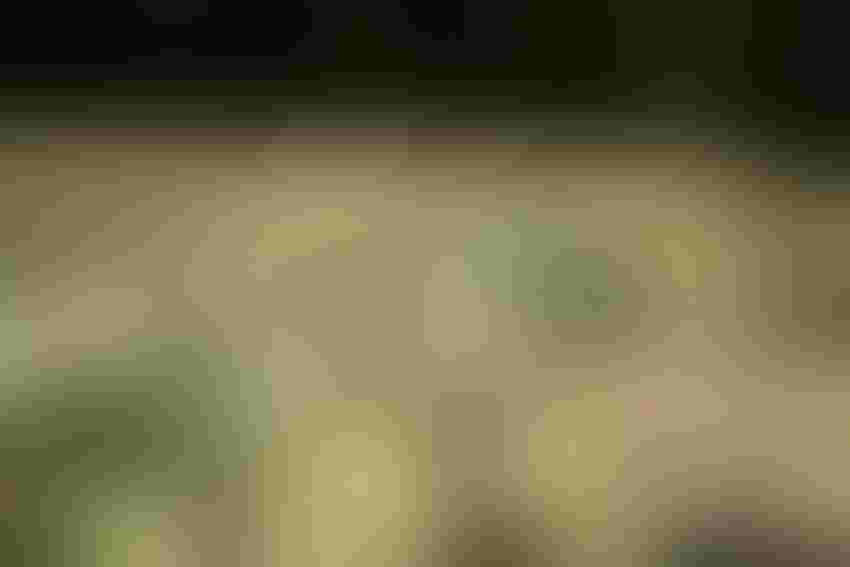 Shaken almonds on the ground.
 On Dec. 29, 2017, this Western Farm Press editor will take down his shingle. Decision time on one's retirement, I've learned, is quite an overwhelming experience. In a 40-year career as an agricultural journalist for print, web, television, and radio, I've achieved much over my career and am deeply humbled and thankful for these experiences.
Thank you for allowing me to share western agriculture's stories with you over the last 11 years at Western Farm Press - stories about extremely intelligent, hardworking growers and industry folks, and a plethora of issues. I hope the information has helped you prosper.
I plan to freelance some during retirement and stay in touch with agriculture - [email protected].
Taking down my shingle is 100 percent my call. It's time to spend more time with family and in God's outdoors - fishing, hiking, and 'tree hugging,' not as an environmental wacko but spending creative time on my family's former Christmas tree farm where I'd like to help my family transform it into a new farming enterprise.
Among the highlights and surprises over the years included being met at a farmer's front door with a shotgun in hand (his, not mine) – an unfortunate misunderstanding but definitely memorable! Another was an interview with a producer on his farm who, as we talked, suddenly shared about the recent loss of his child in a recent farm incident. We cried together. It was an honor to share his grief.
Another memorable experience was helping a church missionary deliver food donated by Indiana farmers to starving Honduran families devastated by Hurricane Mitch. When we knocked on the 'door' of a family's cardboard-shack 'home' with bags of food in hand the young woman there called us 'angels.' Little did she know she was OUR angel as we all shared tears of appreciation. The young teenage woman had lost her parents in the hurricane and she was suddenly the caregiver for her three younger siblings.  
My first 29 years was with state Farm Bureaus in Michigan, Indiana, and Arizona. I loved these experiences and the people, and was surprised when Western Farm Press out of the blue 'rang the doorbell.' My sincere thanks to the Farm Press folks who taught me the ropes - Harry Cline, Hembree Brandon, Greg Frey, Forrest Laws, and later Willie Vogt, and others. Farm Press became part of my 'family' and I will miss the staff so much. Thank you for taking me under your wing and helping me grow and tell agriculture's stories.
To our online and magazine readers, thank you for reading Farm Press articles over the years. For agricultural producers, my sincerest thanks for your passion to feed and clothe my family and millions of others. It's been an honor and privilege sharing key information about this nation's No. 1 industry – agriculture - and I wish you the best in the future.
For those outside of farming who have read an online story about agriculture I hope you gained a better understanding about the contributions and sustenance that agriculture provides to your family daily, and that food indeed comes from farms - not the grocery store. 
God bless!
Subscribe to receive top agriculture news
Be informed daily with these free e-newsletters
You May Also Like
---