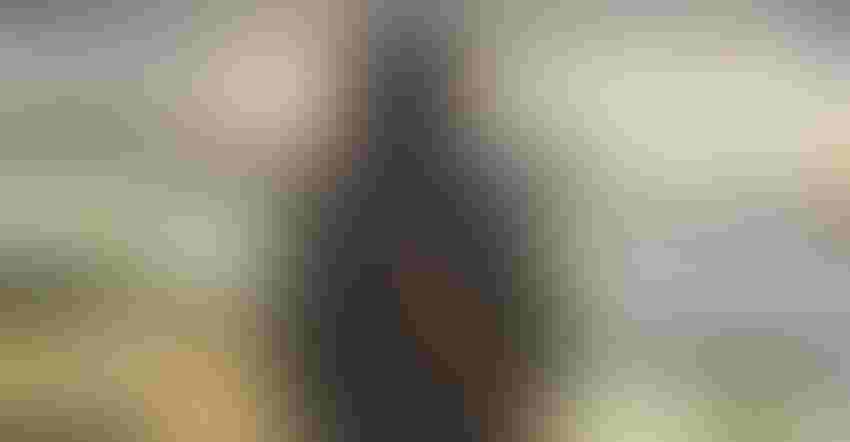 DAIRY CASE REVIVAL: One of the keys to the recent dairy price recovery has been higher retail sales as people have rediscovered dairy products for home cooking.
Moyo Studio/Getty Images
Like a carnival ride, dairy has experienced unprecedented ups, downs and then ups again over the past few months. 
The outbreak of COVID-19 and the national shutdown is something we have never experienced before. Fortunately, it appears that all facets of the industry and government have pulled together to help make it through this terrible crisis. Demand has strengthened, production has slowed, exports are strong and milk prices have been recovering.
USDA has revised its latest dairy forecast to include recent developments in greater product demand, less milk production and improved market prices. The 2020 cheese price forecast is now $1.660 per pound, up 24 cents a pound. Butter is also higher at $1.680 per pound, up 27 cents a pound.
The nonfat dry milk (NDM) price forecast has been raised to $1 per pound, 6 cents higher based on expected exports. The dry whey price, though, has dropped 2 cents to 36 cents per pound. This whey price could improve if China continues importing it for its swine feeding programs.   
With a higher forecasted cheese price, Class III prices for 2020 have been raised to $15.65 per cwt, up $2.30 from the previous forecast. Higher anticipated butter and NDM prices translate to a Class IV price of $13.55 per cwt, up $1.65 from the previous forecast. The 2020 all-milk price forecast is revised upward to $16.65 per cwt, up $2.10.
Keys to recovery
Key to the recent recovery of dairy prices has been USDA's Farmers to Families Food Box Program. This program helped move milk and dairy products through the marketplace and into the hands of needy citizens. USDA estimates that through June it has spent $317 million on milk and dairy products in this program. 
Retail fluid milk sales have been surprisingly brisk. After the national lockdown, consumers showed a strong preference in returning to home-prepared foods. Retail cereal sales have been very strong. When people buy cereal, they buy more milk. Plant-based products also experienced some increase in retail sales over the past few months, but not to the degree of fluid dairy.   
Exports are quite brisk thanks to a weaker U.S. dollar, which makes U.S. agricultural exports more competitive in the international sales arena.
The Chicago Mercantile Exchange has showed unprecedented gains in cheese. After dropping like a rock in March to around $1 per pound, CME Weekly Average Cash Cheddar Block Prices skyrocketed back up to $2.6500 in late June. Similarly, barrels climbed to $2.2850 per pound. 
The same phenomena can be seen in the CME Weekly Average Cash Grade AA Butter Prices, where the bottom fell out in March but have since climbed to $1.8500 per pound as of late June. Nonfat dry milk prices have leveled off at $1.0325 per pound. Dry whey has been very steady and is now beginning to show some strength at $0.3275 per pound.
Production drops off
The May USDA Milk Production Report, released in June, showed milk production in the 24 major milk producing states down 1%. A few states like Idaho, Arizona and Texas were up, but most states were down. 
In the Northeast, production in New York was down 3.7% while in Pennsylvania production was down 3%. Vermont production was down 6.4%. The northeastern states showed fewer cow numbers in May 2020 compared to the previous year as well as a drop in production per cow.   
The USDA reports that actions by dairy cooperatives and handlers with pricing terms helped manage the sudden oversupply when schools and restaurants closed. Unfortunately, many farmers were forced to dump milk until they could drop production through changes in feed rations, culling and other management strategies.
Exports rising
Despite the pandemic, dairy exports have been excellent this year and are responsible for moving over 15% of milk production to the international market. 
According to the U.S. Dairy Export Council, U.S. dairy exports have risen over 600% since 1996. USDEC reports that recent U.S. exports have risen for eight months in a row. Much of this boost in exports can be attributed to Southeast Asia, where exports are 35%, and to China, where exports are up 47% on a product-volume basis. Exports to Mexico, though, have dropped 18% due to the weakening Mexican economy.    
The degree of price recovery and market stability is dependent on numerous factors. All of these will be in play for the rest of the year along with the COVID-19 pandemic. Hopefully we have turned the corner and can look forward to brighter days ahead.
Latta is a political and economic consultant for Northeast Dairy Foods Association Inc.
Subscribe to receive top agriculture news
Be informed daily with these free e-newsletters
You May Also Like
---