We often open our farm to families. We take our sheep to fairs, festivals and school petting zoos. Whether it is at the farm or an event, I cannot tell you how many times my daughters are asked the name of their sheep. But after reading of the recent uproar over "Minnie the Cow," our family may consider not answering that question in the future.
In case you missed it, last month Bob Benner and his wife Jean came under fire after allowing a birthday group to meet their freemartin cow--Minnie. The Long Island, New York, couple worked their 15-acre farmstead for close to 40 years. It is considered an educational farm with chickens, goats, gardens and a cow.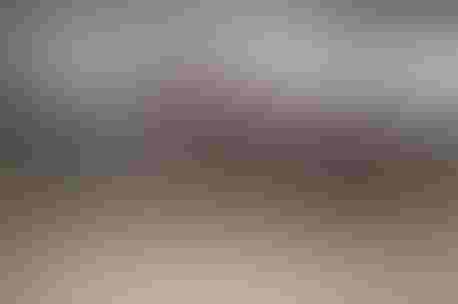 CRYSTAL CLEAR: Livestock producers and showman need to explain to consumers that their animals are not pets, they are raised for food consumption.
During that tour, a mother met Minnie. Her Facebook page, "Save Minnie the Cow," describes it this way: "She is very affectionate and playful. She acts more like a household pet rather than a farm animal. I instantly felt a connection with this special animal, which prompted me to ask questions about her to the owner. I found out she was raised on that farm from a calf for the last two years. He described her as "very playful." Horrifyingly, despite her being a loving and soulful animal as well as the main attraction for children's birthday parties, multiple educational trips for school children and scout troops MINNIE IS DUE TO BE SLAUGHTERED IN THE NEXT WEEK OR SO TO BE EATEN BY THE OWNERS OF THE FARM!!!!!!"
The Benners tried to explain that the freemartin cow could not reproduce and a meat animal being raised with the intention of feeding their family. Still that has not deterred the protesters from gathering at the farm. The group even set up a Change.org petition that now has close to 6,000 supporters. It caused so much commotion at the Benner farm that Minnie was moved from the location.
Knowing where food comes from
Today, consumers are calling for more transparency in the agriculture industry. They insist they want to know where their food comes from. In addition, they want livestock producers to treat the animal humanely. So, agriculture opens up its farm gates and introduces them to life on the farm. But here is where I believe the message gets scrambled and it is our own fault.
In an effort to educate consumers about our industry, we turn our livestock into pets by naming them. And the Ward family is guilty.
Our sheep are friendly. Why? Like many other farming families, we interact with our livestock daily. Whether it is feeding, watering or preparing for a show. Our animals remain calm as they have grown accustom to people being around.
So when visitors walk up and touch them it is no surprise they stand for attention. But by no means are they pets. They are animals that will be slaughtered to harvest meat. Still, I can see how individuals outside of our farm might think otherwise. Of course, we do a great disservice to our industry when we take a friendly animal and assign it a name.
It is hard to look into the eyes of a 5-year-old little girl petting a very friendly show lamb and not tell her what you know she truly wants to hear--a name, any name. In our case, when we take sheep to festivals or fairs we give them generic names like "Snowflake," or "Fluffy." When in all reality on the farm they have numbers.
If consumers want to know what where their food comes from and how we raise their protein source, we need to stop sugar coating our responses. We need to answer the questions truthfully--and it starts at home.
Subscribe to receive top agriculture news
Be informed daily with these free e-newsletters
You May Also Like
---